Apple Daily in Taiwan to end print edition May 17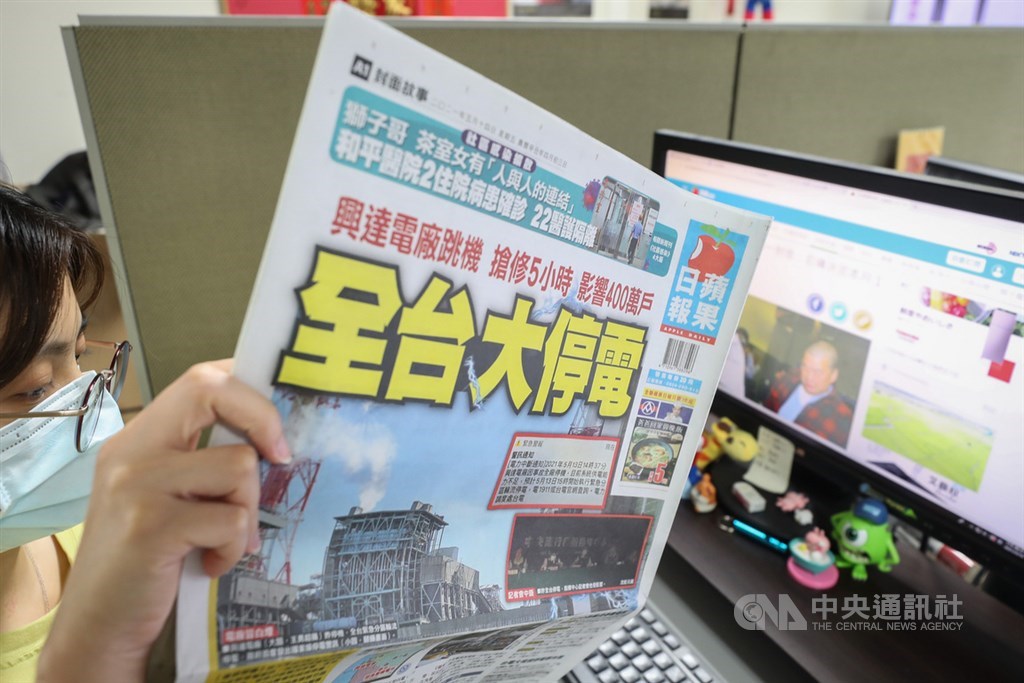 Taipei, May 14 (CNA) The final print edition of Apple Daily, a Chinese-language tabloid newspaper in Taiwan, will appear on May 17, after 18 years of publication, the paper said in a letter to readers posted on its website Friday.
Although Apple Daily has changed Taiwan's media environment with its innovative content over the past 18 years, "we were also changed by the media environment," the newspaper said, citing continuous operational losses as the reason for stopping the print edition of the paper.
The company plans to focus on the development of its online Apple News network, according to the letter, which also thanked the paper's readers for their support since it started publication in Taiwan on May 2, 2003.
"It was a difficult choice to give up the print edition; however, we dare not and will not give up our responsibility as a media outlet that speaks for the people, pursues justice and defends democracy and freedom," the newspaper said.
The letter recalled how Apple Daily conquered the newspaper market in Taiwan and at one point had the highest sales and circulation in the country. Even today it still sells 100,000 copies daily, it said.
Apple Daily Taiwan is owned by the Hong Kong-based Next Digital media group, which also prints Hong Kong Apple Daily.
The online edition of Apple Daily in Taiwan was launched in April 2019.