National treasure displayed in Palace Museum's 'peddlers' exhibition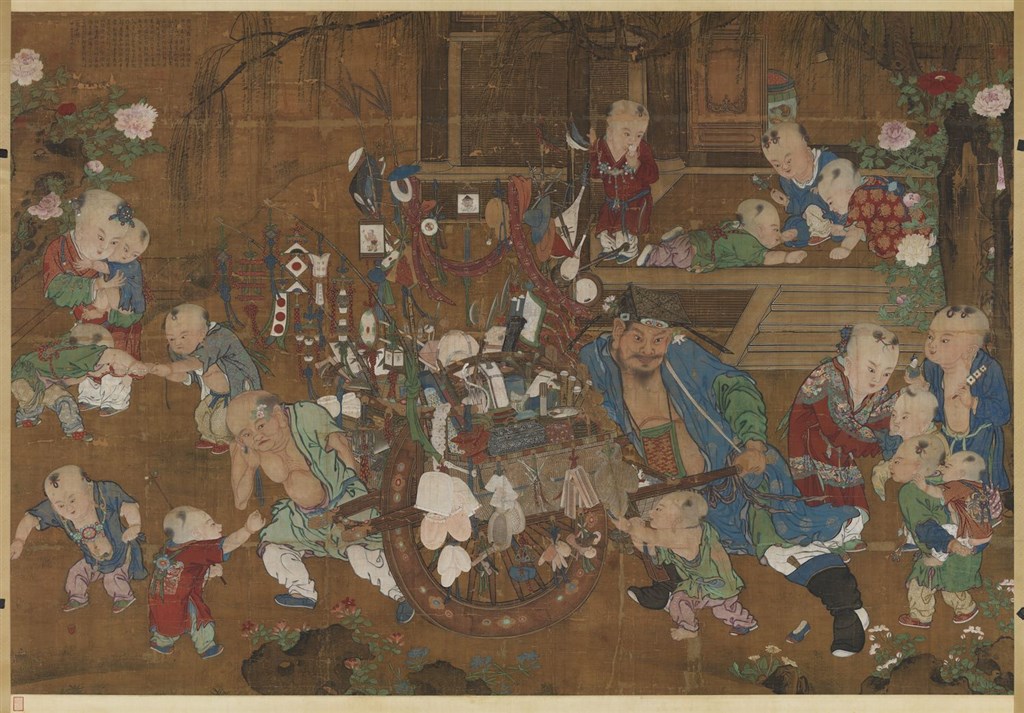 Taipei, April 13 (CNA) The National Palace Museum in Taipei opened an exhibition on Tuesday of paintings focusing on "knick-knack peddlers," including one that is listed as a national treasure.
The paintings of traveling salesmen who used to carry their goods on a pole slung across their shoulders or in a push cart depict how they attracted crowds and brought excitement to villagers' "often-mundane lives," the museum said in a statement.
The exhibition features the painting "Knick-knack Peddler" by Li Song (李嵩) (1170-1255) of the Southern Song Dynasty period, a work that has been listed as a national treasure because of its detailed depiction of a vendor selling a wide range of goods, according to the museum.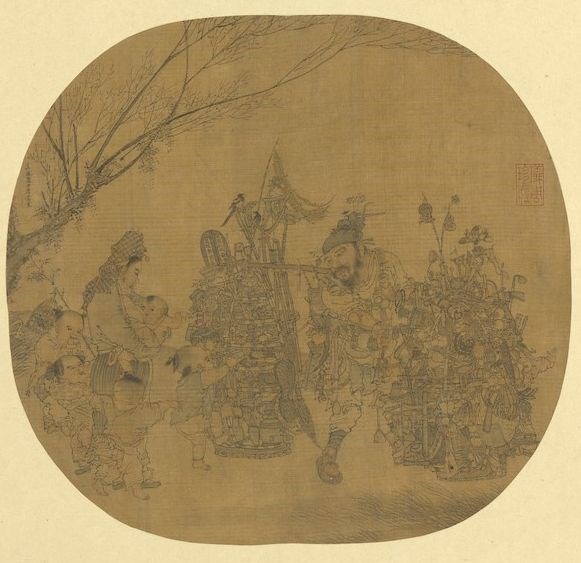 In Li's painting, children surround the vendor, who offers various everyday items, as well as farmers' tools, toys and even live animals such as birds and frogs.
Also on Tuesday, the museum launched another exhibition titled "Pictorial Songs of the Brush: A Guide to Paintings in the National Palace Museum Collection," which is aimed at providing an overview of some of the major traditions and movements in Chinese painting between the Tang dynasty (618-907) to the early 20th Century, according to the museum.
The two exhibitions will run until July 13 and 15, respectively.