Taiwanese student develops app for Muslims to find group prayers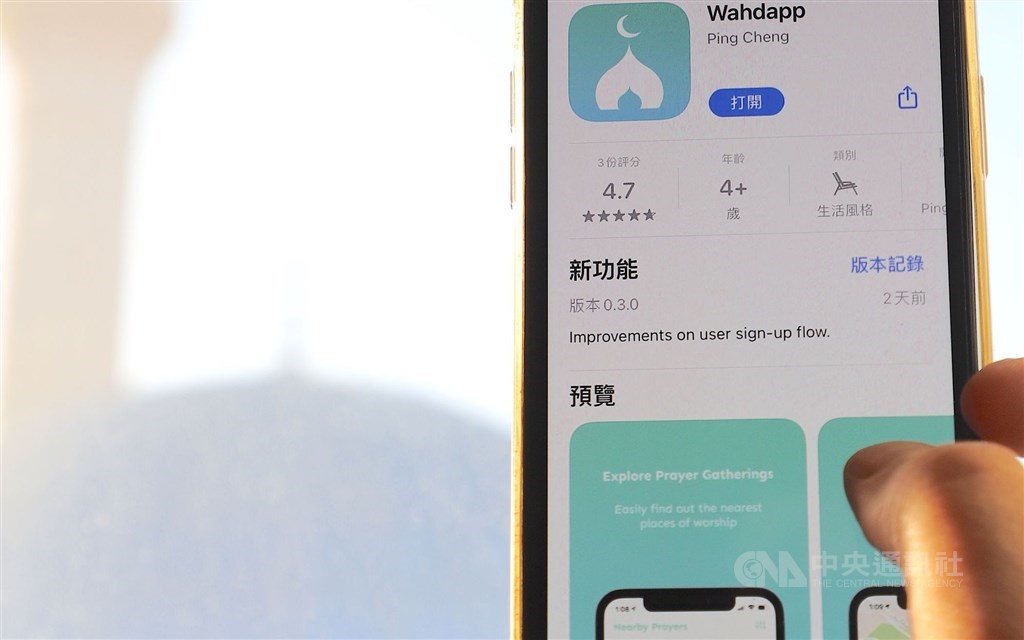 Ankara, Feb. 28 (CNA) A Taiwanese student studying in Turkey launched a mobile app that can help Muslims locate congregational prayers, since praying with other people is more rewarding, the developer told CNA Saturday.
Cheng Ping (鄭平), who grew up in a Muslim family and is currently studying at Bilkent University in the Turkish capital, said Wahdapp, the mobile software he developed, has been available through both Google Play and Apple's App Store since mid-February.
"Wahda is an Arabic word that means unity, togetherness and similar ideas. I hope the app helps to bring Muslims together," said Cheng.
Users of the app can find out whether there are other Muslims nearby and send out invitations to hold collective prayers, Cheng said.
It also helps user to find the nearest place of worship for their five daily prayers, he added.
For Muslims in non-Muslim countries, they may not be able to hear the call to prayers from a mosque, making following the daily practice more challenging, Cheng said.
According to the Islamic hadith, which records the traditions or sayings of the Prophet Muhammad, the reward of the congregational prayer is 27 times greater than that of a prayer offered by a person alone.
It took Cheng nearly a year to develop the app, and in that time he has received many responses from Muslims in Europe and the United States through online forums.
Cheng said he has been encouraged by the online0 responses and hopes the app, which is available in several languages, can attract users in non-Muslim countries.
The ad-free app is available in English, Arabic, traditional and simplified Chinese, Turkish, French, Russian and Indonesian, he noted.