'I love Banksy' exhibition staged in Taipei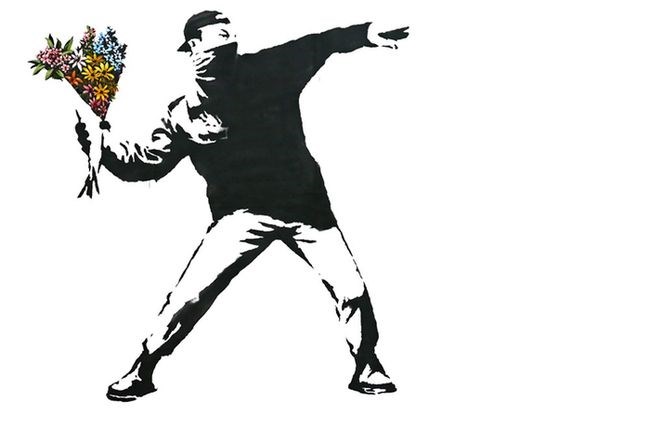 Taipei, Dec. 24 (CNA) An exhibition featuring the paintings of world famous graffiti artist Banksy will be held at Chiang Kai-shek Memorial Hall in downtown Taipei from Dec. 25-April 5, 2021, organizer KHAM Inc. said on Thursday.
Banksy's well-known works such as Devolved Parliament, Napalm, Girl with Balloon, and Flower Thrower, will be among the 60 paintings displayed in Taipei, according to KHAM.
KHAM thanked Canada-based Starvox Entertainment for making the exhibition possible by helping to borrow nearly 60 works from collectors around the world.
Devolved Parliament, created in 2009, portrays politics in chaotic Britain, with gorillas, instead of parliamentarians, seated inside the chamber -- a scene that conveys something subversive in the era of Brexit.
Meanwhile, a replica depicting the destruction of a framed-copy of Girl with Balloon spontaneously shredded by a mechanical device Banksy had hidden in the frame during a Sotheby's auction in London in 2018 will also be showcased in Taipei, the company said.
Regarding the event, Banksy confirmed he was responsible for shredding the work and gave the altered piece a new name, Love Is in the Bin.
Sotheby's said it was "the first work in history ever created during a live auction."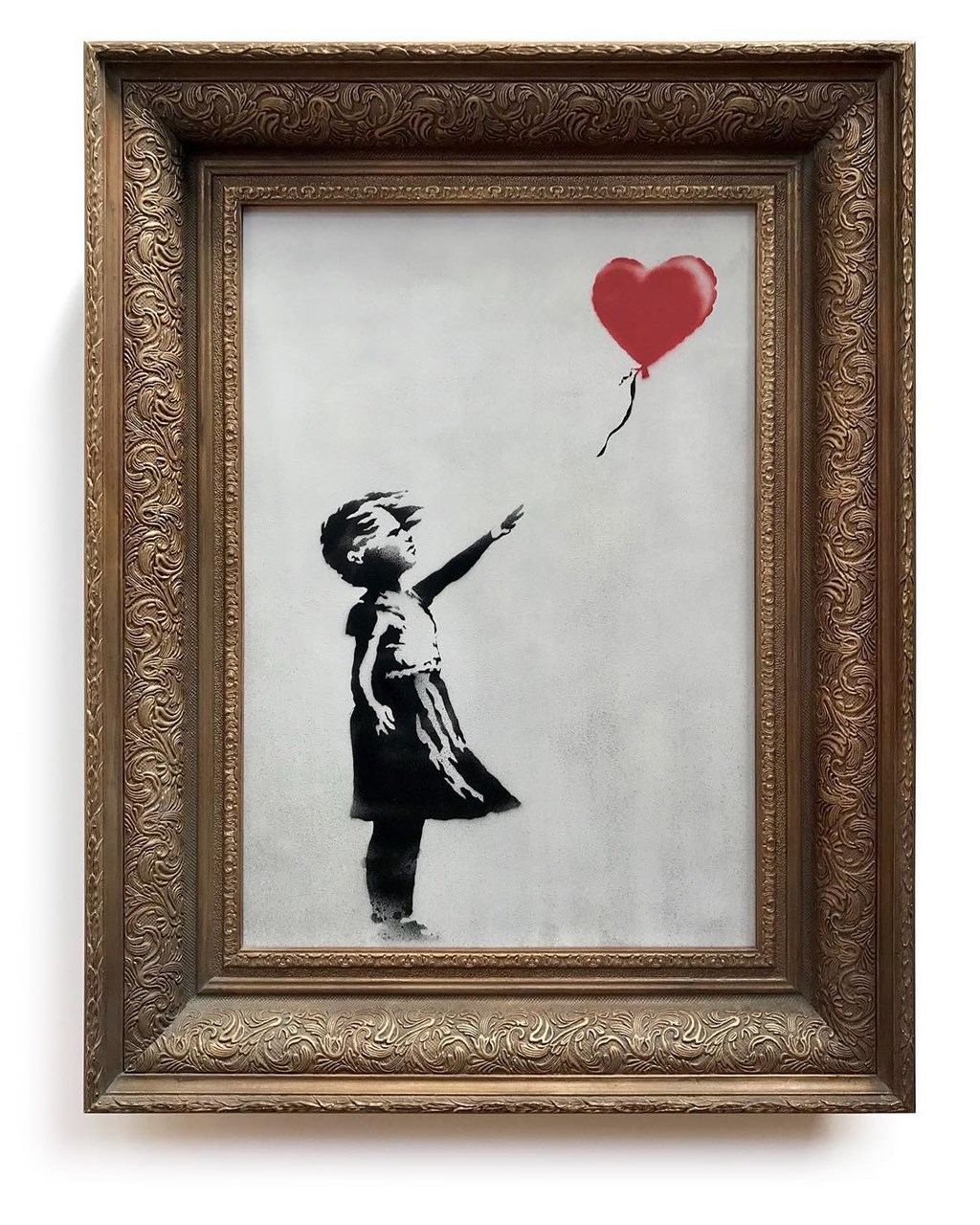 Born in 1975, the anonymous England-based street artist, whose identity remains unknown, has been active since the 1990s.
At age 14, Banksy started to paint graffiti infused with his black humor on walls across Britain, many critiquing social or political issues, especially war.
Flower Thrower, one of his classics and one of the most important works created in 2003, is a direct depiction that conveys the artist's attitude toward the controversial wall in the West Bank separating Israel and Palestine, art critics said.
Banksy issued a statement stating: "The wall is illegal under international law and essentially turns Palestine into the world's largest open prison," as reported in The Guardian on Aug. 5, 2005.
The wall in the West Bank is now covered with graffiti.
In 2017, Banksy and a local man jointly built The Walled Off Hotel, with what it itself called the "worst view in the world" just a few steps from the wall to attract international attention.
Inside the hotel there are multiple paintings by Banksy that are replete with satirical connotations and sharp contrasts -- a view that will be presented by photos via big display screens at the Taipei exhibition.
It will be the second exhibition featuring Banksy in Taiwan, following the first one last year also in the capital.