Kinmen holds Lego-themed event in restored cinema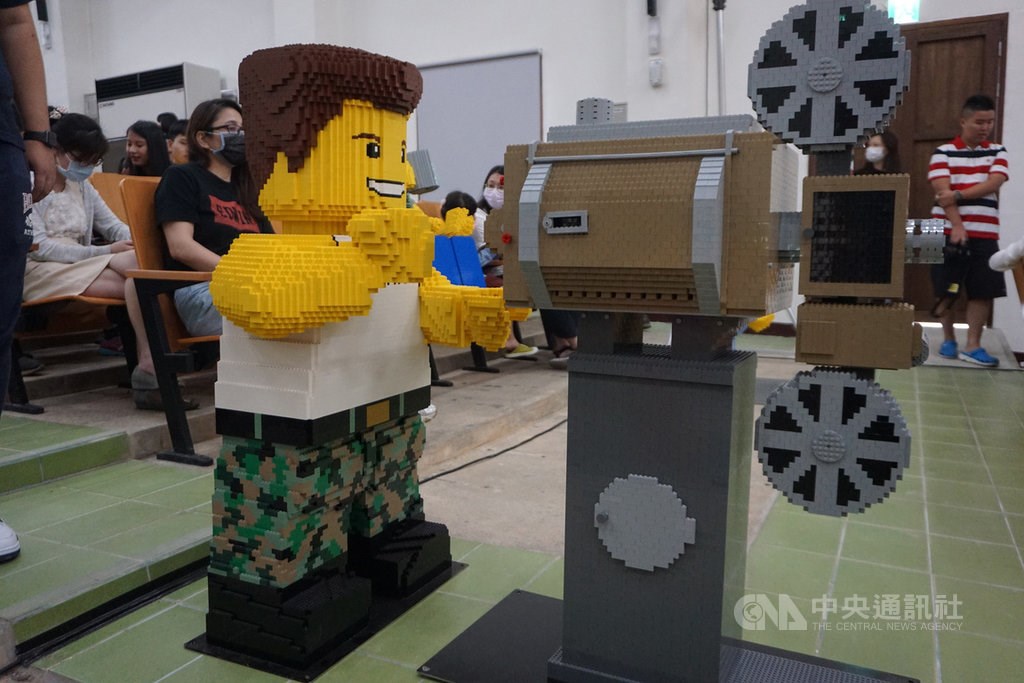 Taipei, Sept. 28 (CNA) The Kinmen County government displayed several Wind Lion God statues built with Lego pieces in a recently restored cinema on Sunday, ahead of a two-day fair celebrating the distinctive local deity in October.
At Jindong cinema in Kinmen's Jinsha Township, two 184cm tall Wind Lion God statues and eight smaller ones were displayed with other cinema related and Kinmen-themed items built by Lego certified professional Rack Huang (黃智彥).
In addition to an old movie projector, a live size audience member in the cinema and a military post box at the entrance, Huang will build other figures with Lego pieces in the area around the cinema, said Kinmen County Magistrate Yang Chen-wu (楊鎮浯), at the opening of the exhibition.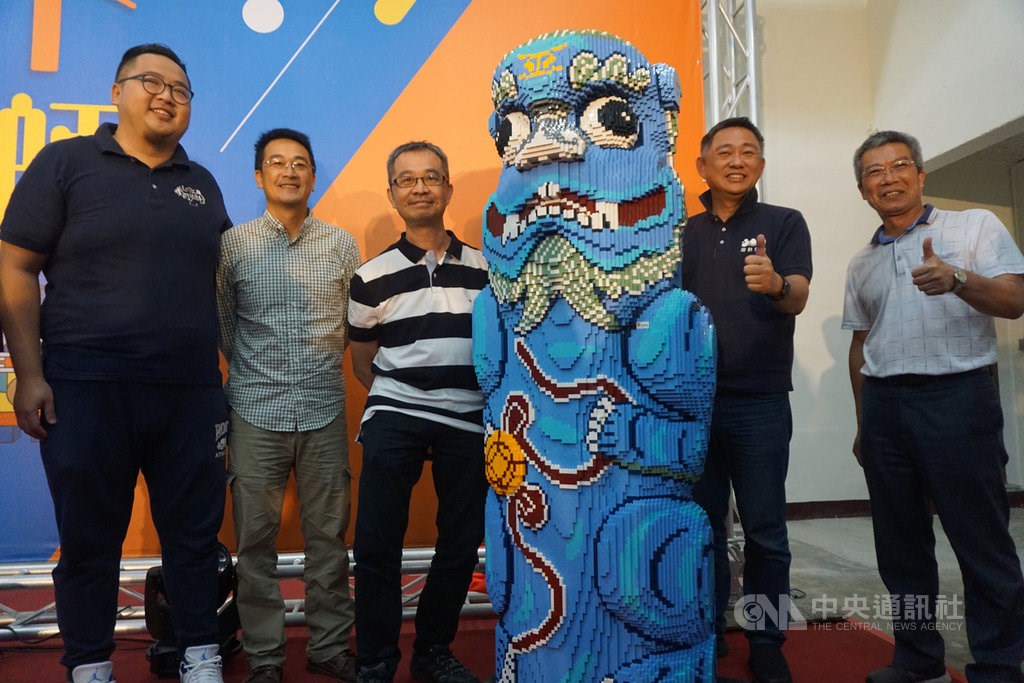 Yang said people are welcome to visit Jinsha for the event celebrating the protector deity from Oct. 17-18, while the exhibition, the first since the 60-year-old cinema was restored in May, runs through Dec. 31.
According to Jinsha Township Office, the town has 63 of the county's 100 plus Wind Lion God statues, ranging from 19cm to 380cm in height.
Meanwhile, the county's Tourism Department said it is planning to screen Lego films at the cinema in the coming days as it seeks to restore the former glory of the venue, which closed over 20 years ago.
(By Huang Huei-min and Kay Liu) enditem