Publications reflect a country's freedom, premier says at awards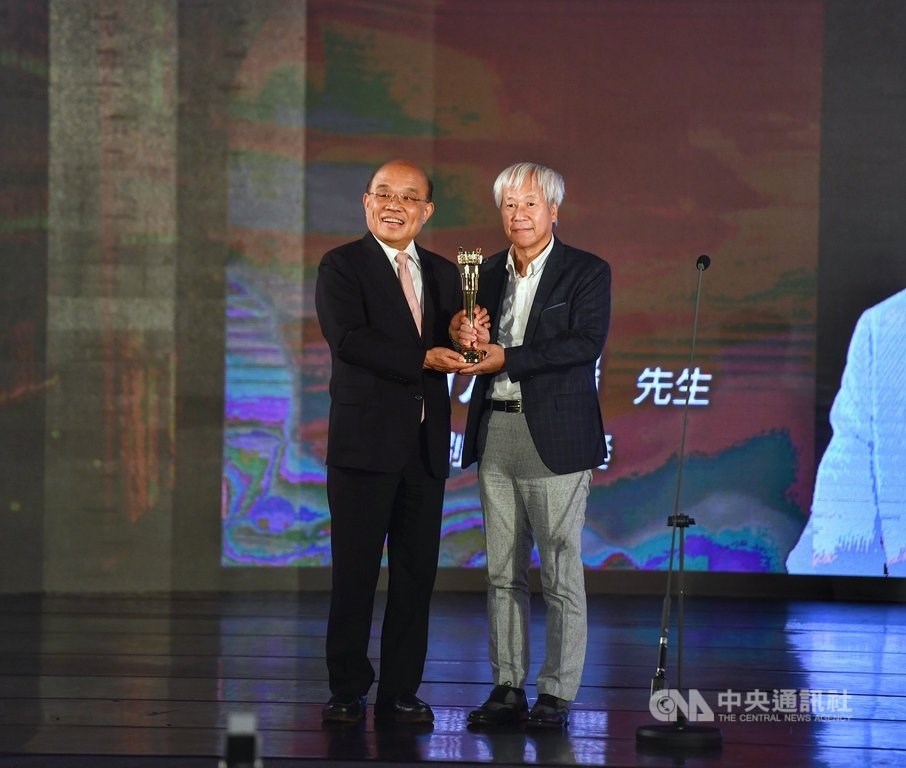 Taipei, Sept. 11 (CNA) A country's level of democracy and freedom is reflected in its promotion of publications, Premier Su Tseng-chang (蘇貞昌) said Friday at an award ceremony that recognizes excellence in publishing.
The ability to be able to express one's thoughts, ideas, and experiences through words and having it published shows that a country is democratic and free, Su said at the 44th Golden Tripod Awards for Publications, held at the Taipei New Horizon building.
When a country is able to freely publish works without oppression, it sets it apart from countries that are totalitarian and authoritarian, Su said.
Su's remarks preceded the awards ceremony, at which he presented the special contribution award to veteran publisher Ho Fei-peng (何飛鵬), CEO of the publishing group Cite Publishing Ltd.
Ho, who co-founded influential local magazines such as Business Weekly and Business Next, received the special contribution award for his visionary work, according to the awards organizer, the Ministry of Culture (MOC).
During his acceptance speech, Ho stressed the importance of digital publishing and urged publishers to release digital versions of works at the same time as paper and book versions.
"The readers of the two mediums are different," Ho said.
This year the best digital content award went to The Reporter, founded by The Reporter Cultural Foundation for its website that interviews victims of re-education internment camps in Xinjiang, China.
The best digital innovation award was given to Commonwealth Education Media and Publishing Co., Ltd. for an app that tells children's stories in Chinese and English.
Other winners this year included Fountain, which has been honored as the best literary and arts magazine for two consecutive years, and CommonWealth Magazine, which was named as the best financial magazine.
The best children's and juvenile magazine went to Young Scientist Monthly, while the best education and learning magazine went to Science Monthly.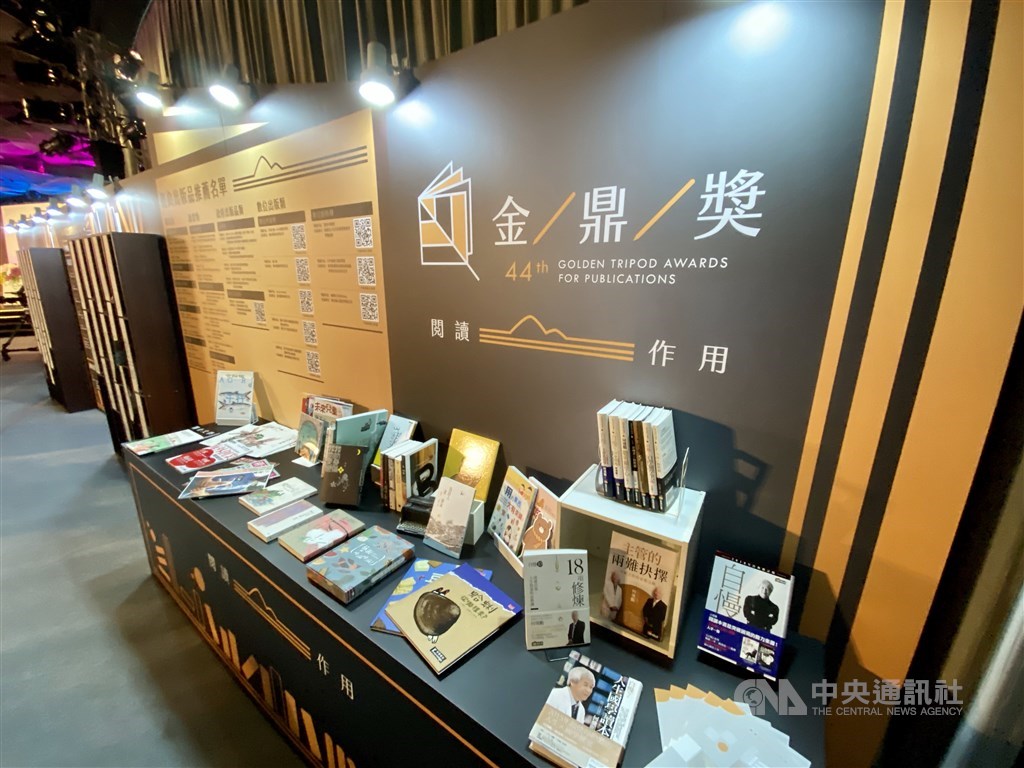 The best magazine photography award went to Liu Tzu-cheng (劉子正) for his series titled "Between Humans and Trees," which focused on woodworkers and how trees in Taiwan coexist with society.
The best literature award went to four books -- "Love Before Dawn: Scenes from Japanese Taiwan" by Lai Hsiang-yin (賴香吟), "The Cloudy Mountain" by Chen Shu-yao (陳淑瑤), "A Journey of an Art Collection" by Lin Jiao-bi (林皎碧), and "Ghost of a Place" by Kevin Chen (陳思宏).
More than 1,300 entries were submitted to the Golden Tripod Awards for Publications, which are now in their 44th year. The awards honored 28 books, magazines, and pieces of digital media, while 41 works were recommended as good publications, according to the MOC.
The award was founded in 1976, with the aim of promoting reading, improving the quality of publications in Taiwan, and recognizing outstanding Taiwanese publications and excellent publishers, the MOC said.