Swedish trombonist to conduct two Taipei Symphony Orchestra concerts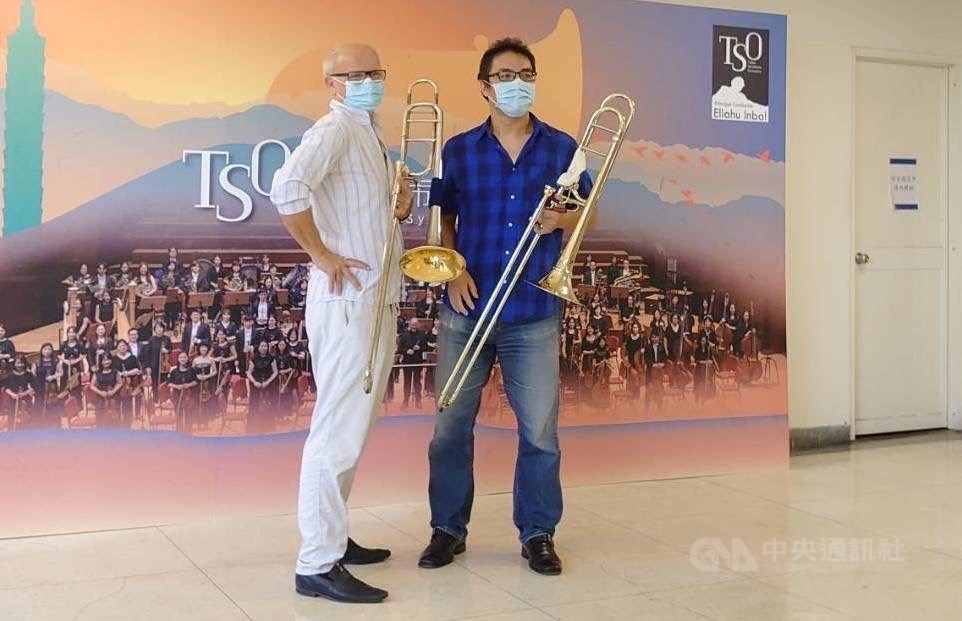 Taipei, Sept. 10 (CNA) Brass instruments will be front and center at two upcoming concerts, as Swedish trombone player Christian Lindberg will play the instrument while conducting the Taipei Symphony Orchestra.
The first of the two concerts, both of which take place at the Zhongshan Hall near Taipei Metro's Ximen station, will be held on Friday, featuring "Echoes of Eternity," a concerto written by Swedish composer Jan Sandström for two solo trombones, according to the orchestra.
Lindberg, who has performed in Taipei several times since 2005, said during a press conference on Thursday that the piece is in the program because he wants to play together with the orchestra's first trombone, Lee Shyan-jer (李賢哲).
Lee, meanwhile, said the audiences can expect to hear tunes from Sweden and Spain in the piece, which was commissioned by the Spanish city of Cáceres.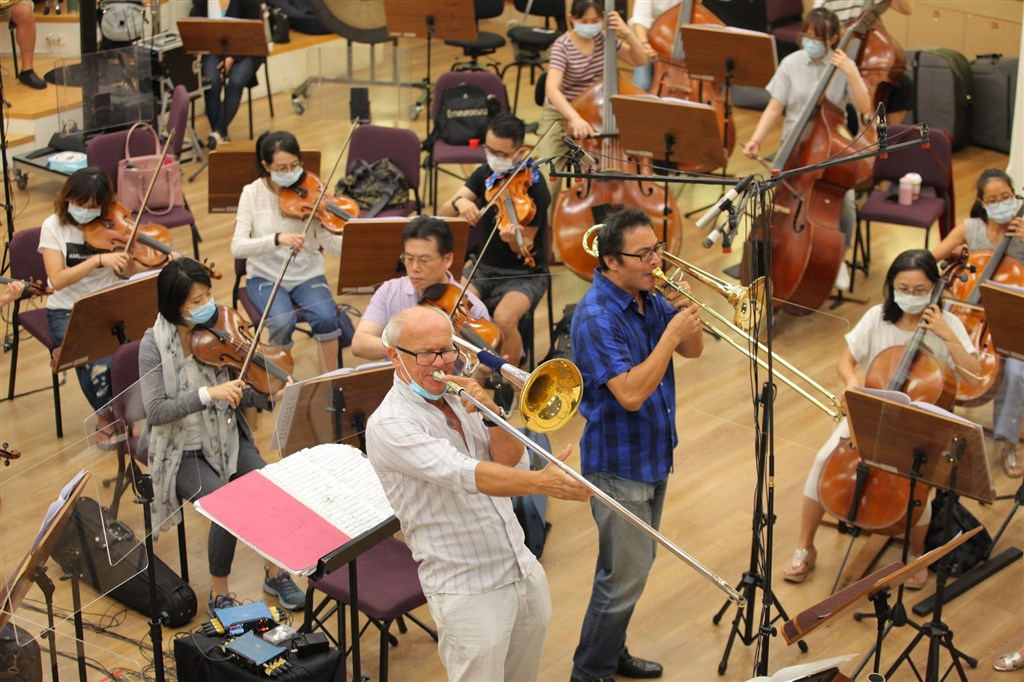 The second concert, to be held on Sept. 19, will feature two pieces composed by Lindberg -- "Akbank Bunka" and "Fake News."
Lindberg will be joined by trumpet soloist Pacho Flores, for Joseph Haydn's "Trumpet Concerto," in which Flores will play three types of trumpet for each movement, the conductor said.
Flores will play "Akbank Bunka" after the Haydn piece to end the first half of the concert, Lindberg added.
The concert will begin its second half with Lindberg's "Fake News," a piece he dedicated to journalists in a "dangerous " time of misinformation, which he said is just like the time before World War II.
Trumpet soloist Pacho Flores, who is undergoing a 14-day quarantine in Taipei before the Sept. 19 concert.
Both concerts are "framed" by American composer Leonard Bernstein's pieces, a symphonic suite from movie "On the Waterfront" to open the first concert and symphonic dances from "West Side Story" to conclude the second, Lindberg said.
Apart from the two ticketed concerts, the orchestra said it will hold two free animal-themed concerts at the Daan Park at 7:30 p.m. on both Saturday and Sunday.
Featuring tunes from movies such as "Jurassic Park" and "Jaws," as well as classical pieces by Camille Saint-Saëns, the orchestra said it welcomes people to bring their pets to the outdoor events.