Exhibition spreading awareness of migrant seaman abuses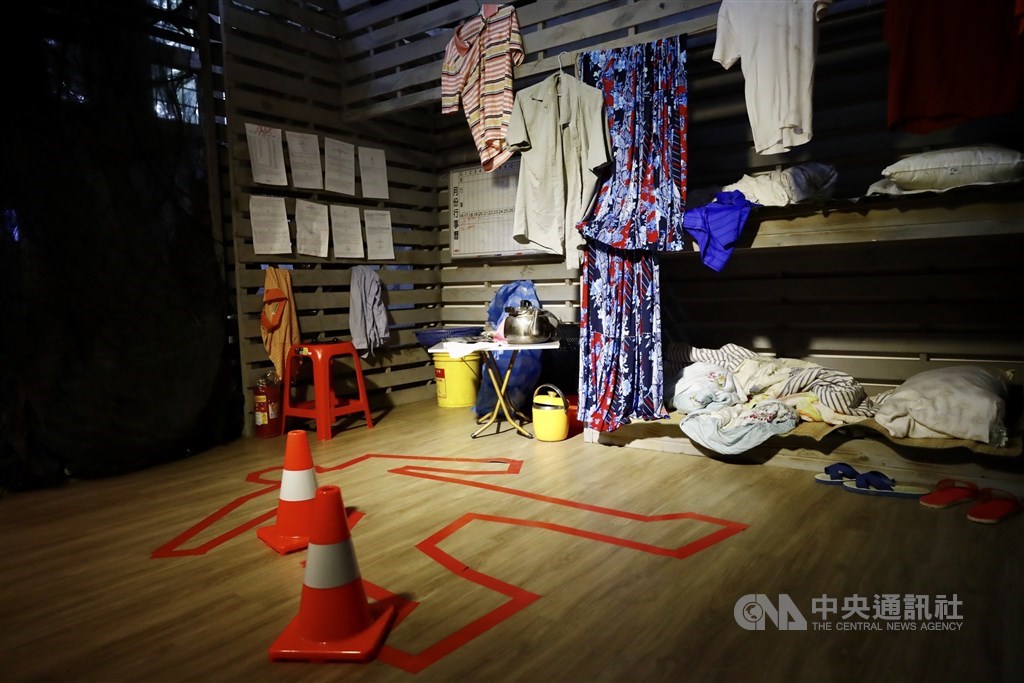 Taipei, Aug. 10 (CNA) A mobile exhibition currently in Taipei is hoping to spread awareness of the hardships and abuses that migrant seaman face on deep sea fishing vessels and spur the government to enforce labor standards in place, the organizers said Monday.
The exhibition, organized by nongovernmental environmental group Greenpeace, immerses visitors in the harsh environment the 22,000 migrants working on Taiwanese vessels have to face every day, said Greenpeace campaigner Chen Pei-yu (陳珮瑜).
As soon as visitors walk into the venue, they find themselves in the middle of a chalk outline, hinting at the presence of foul play, inside an installation of a fishing vessel's cramped sleeping quarters.
The area depicts a crime scene that features a message on a white board that reads "I'm killed by the company" and copies of a crew member's contract that clearly promotes debt bondage.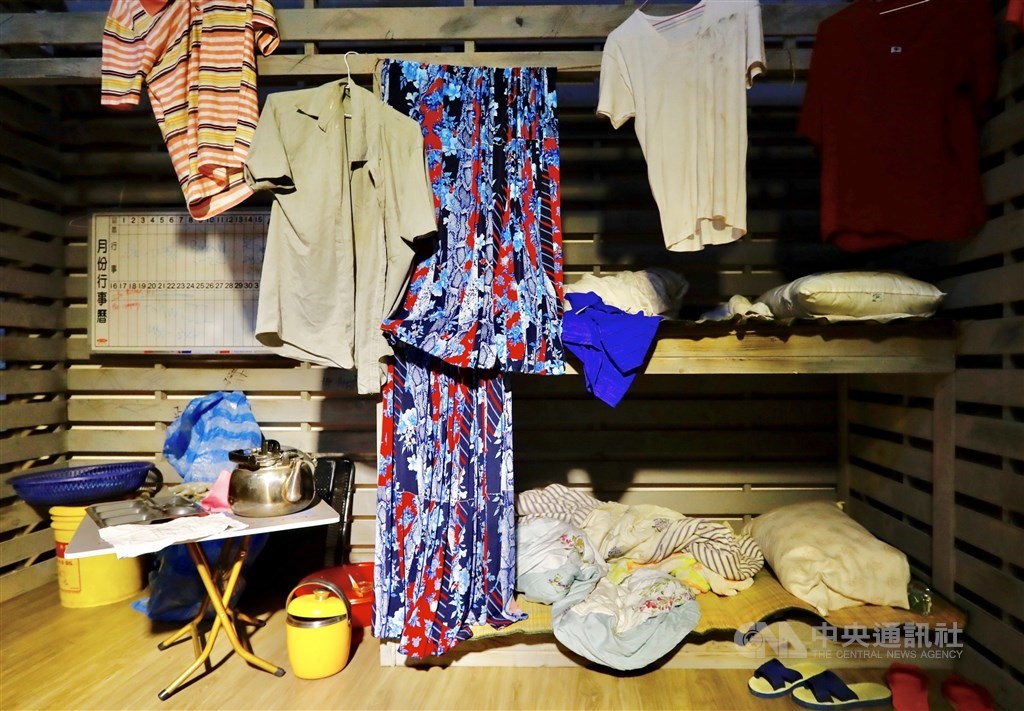 The legal minimum wage for deep water vessel crew members is US$450 (NT$13,233) per month, but some only end up with US$50 after expenses such as placement fees and guarantee deposits have been deducted, Chen said.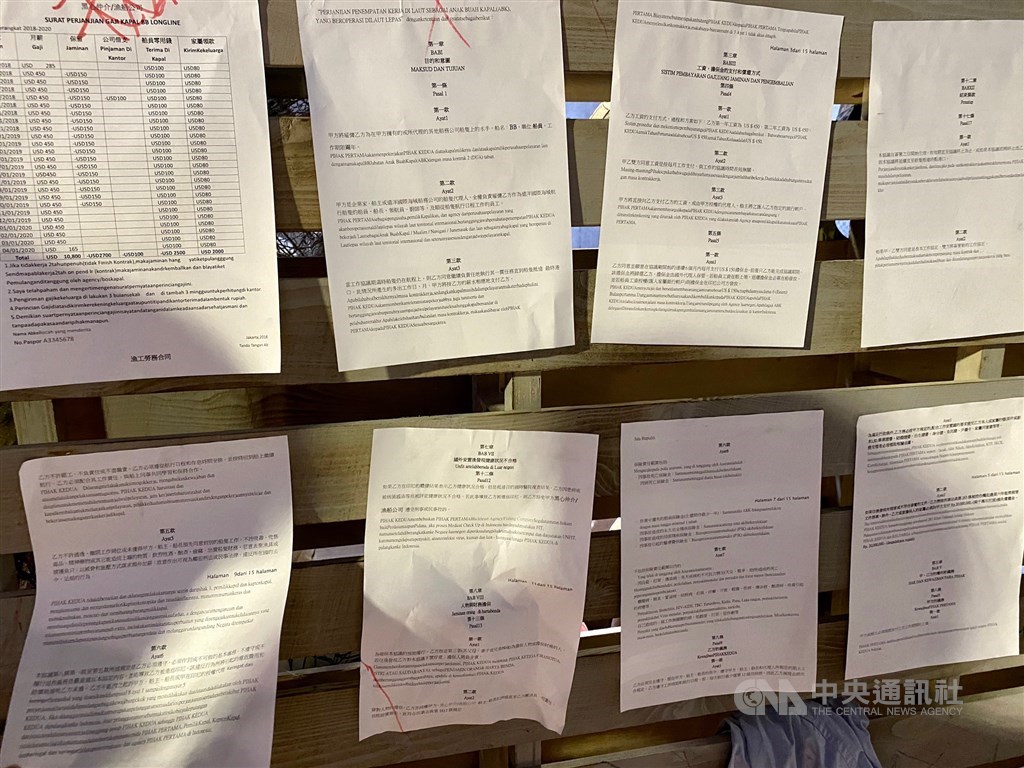 "There are even cases where there are many levels of brokers, such as a broker in his village who takes 10 percent for introducing him to another larger broker. Then the larger broker takes another fee for reporting him to a subagent, and the subagent also takes another fee for reporting him to the broker's headquarters," Chen said.
Sometimes, the migrant seaman finds himself in large amounts of debt before he even starts work, Chen added.
The exhibition also has a multimedia room where multiple videos are screened telling stories of migrant seaman on Taiwanese fishing boats and interviews with the victims of abuses.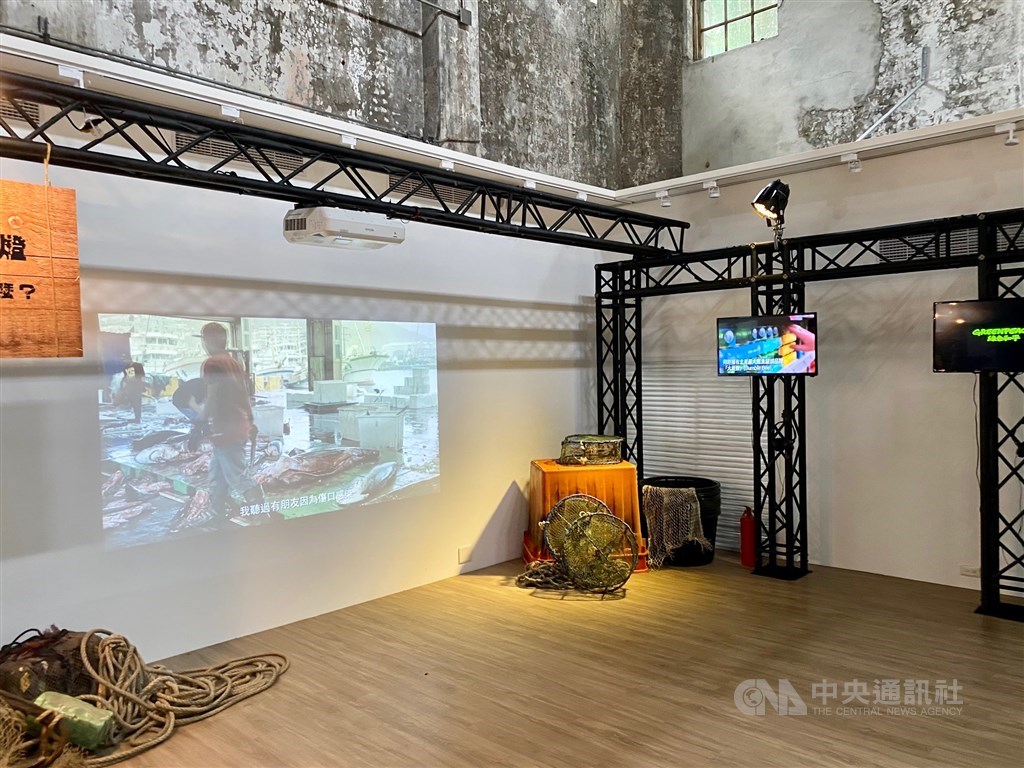 One of the interviews is with a migrant seaman who worked on a Taiwanese-owned fishing vessel called the Da Wang (大旺), which according to Greenpeace used forced labor.
"We interviewed him and he told us about his working conditions on the boat and we found out about forced labor," said the organization's communications officer Moffy Chen (陳瓊妤).
Visitors can also simulate being on a fishing boat and trying to pull heavy nets filled with catches from the sea.
The two nets, filled with stuffed items, weigh 20 and 10 kilograms, respectively.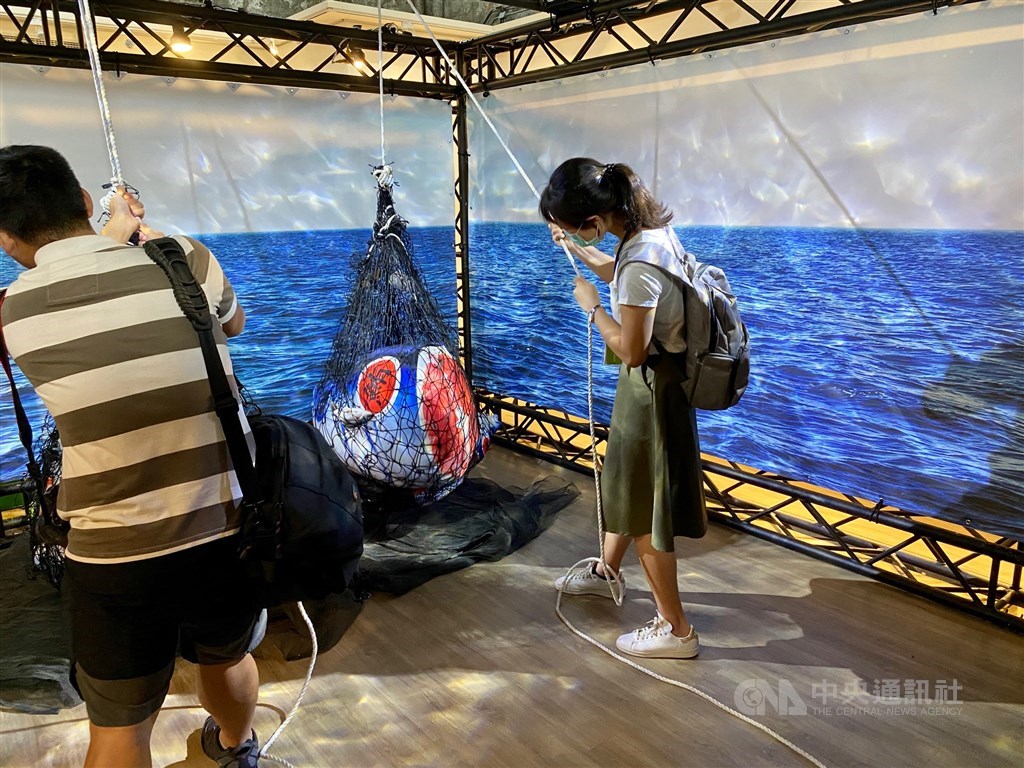 "One of the hardest lines to pull is the longline, which has some 3,000 hooks on one line. It takes a lot of labor and long hours on the job," Chen Pei-yu said.
Over 2,300 people have visited the exhibition since it opened Aug. 7 at Huashan 1914 Creative Park in downtown Taipei.
"We hope visitors can find out more about what is happening on deep sea fishing vessels. If society cares more about what is going on, it will help push the government to enforce regulations," Chen Pei-yu said.
The exhibition will run until Aug. 16 before being held Sept. 19-27 at the Pier-2 Art Center in Kaohsiung.