Taiwan to open school of economics, political science based on LSE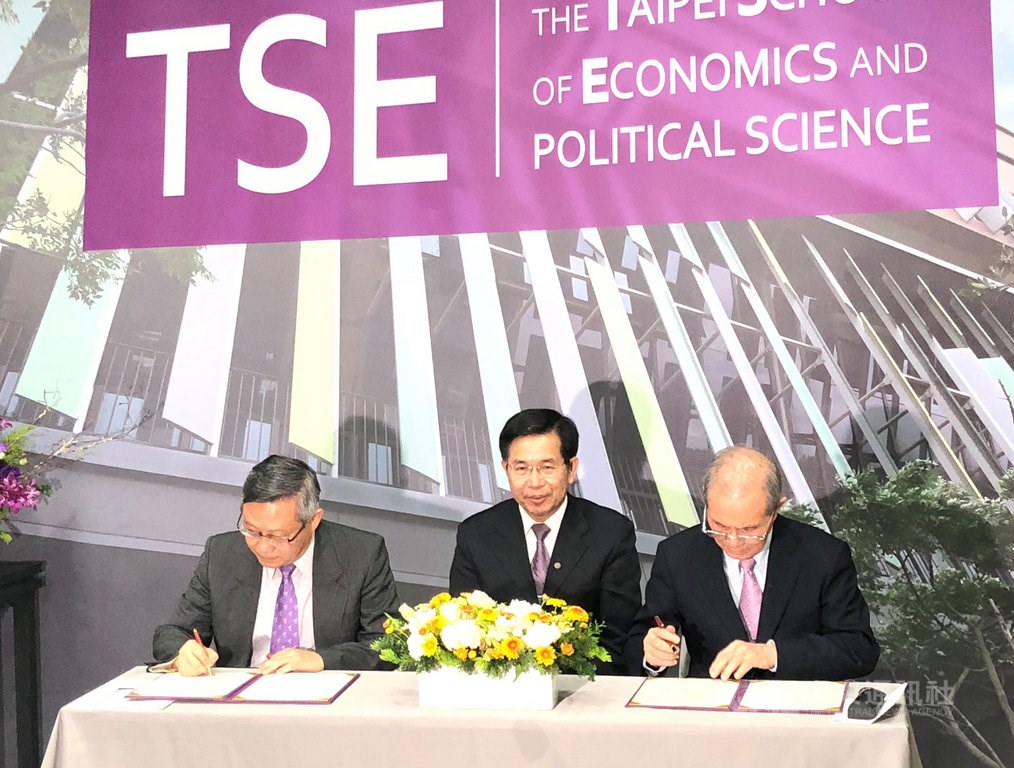 Taipei, May 8 (CNA) National Tsing Hua University (NTHU) is to help with the foundation of the Taipei School of Economics and Political Science (TSE), inspired by the London School of Economics and Political Science (LSE), one of the alma maters of President Tsai Ing-wen (蔡英文).
The university signed an agreement on Friday with the TSE Foundation -- established with a donation of NT$3 billion (US$100.4 million) by Taiwanese entrepreneur Lin Chen-hai (林陳海) -- to jointly set up the planned college on the NTHU campus in Hsinchu City.
At the signing ceremony in Taipei, Education Minister Pan Wen-chung (潘文忠) described TSE as a new landmark for higher education in Taiwan.
"TSE will be a new pair of wings" in the development of NTHU, he said, after it merged in 2016 with National Hsinchu University of Education to add the humanities to its science and engineering-dominated curricula.
Pan said he expects TSE, which will be NTHU's 11th college, to help Taiwan breed more leadership talent.
In addition to Pan, four former education ministers -- Huang Jong-tsun (黃榮村), Ovid Tzeng (曾志朗), Wu Ching-ji (吳清基) and Chiang Wei-ling (蔣偉寧) -- as well as Huang Huang-hsiung (黃煌雄), former chairperson of the Cabinet-level Transitional Justice Commission, attended Friday's ceremony.
Huang Huang-hsiung is the person who initiated the idea of building a "London School of Economics" in Taiwan.
He is inspired by the LSE's founding in 1895, made possible by several core members of the Fabian Society, a British socialist society founded in 1884 in London with the goal of establishing a democratic socialist state in the United Kingdom, according to Huang, who chairs the TSE Foundation.
He said TSE is a story of "turning something impossible into the possible," attributing the college's establishment to Lin's generous donation along with the support of the government.
NTHU President Hocheng Hong (賀陳弘) said that with the Ministry of Education's approval, TSE will begin to enroll graduate students in the 2021-2022 school year, with all courses to be provided in English.
Taking a leaf from LSE's operations, TSE will open cross-field programs for students in pursuit of master's and doctoral degrees, Hocheng said, adding that he expects that 70 percent of its students will be foreign nationals.
He described TSE as an "important experimental project" in Taiwan's efforts to improve higher education with innovation and globalization. The NT$3 billion founding donation is also the largest ever in the field of social science, he said.