'Don't go to Taiwan' video draws over 1.3 million views in week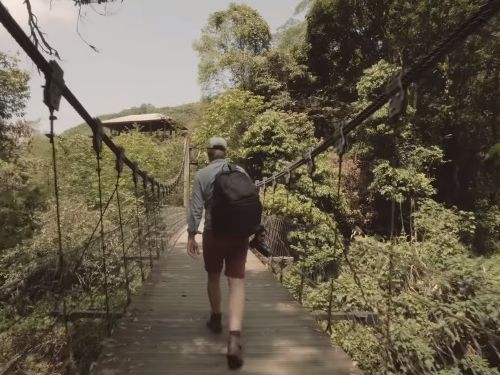 Taipei, Nov. 3 (CNA) A travel film titled "Don't go to Taiwan" has attracted more than 1.3 million views since it was posted on YouTube on Oct. 27, with over 43,000 likes and many positive comments about Taiwan.
The 221-second video by French travel photographer Tolt juxtaposes images with several negative written headings, starting with "Taiwan is just buildings and factories."
Source: Tolt around the world YouTube channel
That is then followed by "Taiwanese nature is completely lifeless," "Taiwanese temples are quite humdrum," "Taiwan is not a destination for outdoor lovers," "Taiwanese culture is not so diversified," and "Taiwan has no gastronomy."
The images, however, belie the assertions, as they showcase the beauty of Taiwan's forests, clouds in mountains and wild animals, as well as exquisite temple sculptures and tempting foods.
The end of video, which was produced with the support of Taiwan's Tourism Bureau, confirms that the title was in fact tongue-in-cheek: "The heart of Asia will enchant you."
Tolt is the nickname of Benjamin Martinie, who has produced a series of similar travel videos on YouTube, including those titled "Don't go to Iran."Source: Tolt around the world YouTube channel
To give viewers a clue that the title might be full of irony, Martinie introduces the Taiwan video on YouTube by offering this advice: "Never set foot on Taiwanese soil. Please watch this video until the end to be sure to understand."