Overseas Filipino worker romantic drama to screen in Taiwan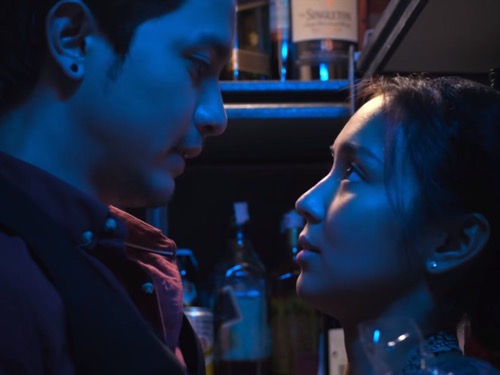 Taipei, Aug. 5 (CNA) Philippine romantic drama film "Hello, Love, Goodbye," which portrays the lives and struggles of overseas Filipino workers (OFWs), will be screened in Taiwan on Sunday, according to the production company.
The film will be shown twice at Dynasty Theater in Taipei on Sunday, once at 10 a.m. and once at noon. It will not appear anywhere else in Taiwan.
The movie, directed by Filipino Cathy Garcia-Molina, tells the story of two OFWs in Hong Kong who originally had different goals in life.
They eventually discover new things about themselves, which could affect the plans they have for their respective lives, according to a statement by ABS-CBN Film Productions.
Joy, played by Kathryn Bernardo, is a domestic helper who is determined to do everything she can to lead a better life, while Ethan, played by Alden Richards, is a bartender who wants to live permanently in Hong Kong but has always been afraid of commitments, the statement said.
"I appreciate OFWs more after seeing how hard their lives are," Bernardo said in the statement. "In Hong Kong, they live a fast-paced life because they need to save. This movie opened me to different things and experiences that I can say made me whole. I salute the OFWs."
Richards echoed those sentiments.
"With this movie, the audience will see the struggles and the good side of being an OFW. Also, they will see how they evolved from the usual OFW whose only concern is the welfare of their family into someone who also thinks of their self," he said.
"Hello, Love, Goodbye" opened in the Philippines on Wednesday at 430 cinemas in the country and as of Sunday had grossed over 250 million pesos (US$4.8 million), according to a report by the Philippine Daily Inquirer on Monday.
For more information on the movie screening in Taiwan, please visit the TFC Asia Facebook page.
Photo courtesy of ABS-CBN Film Productions