ATJ slams U.N. for barring Taiwanese journalists at WHA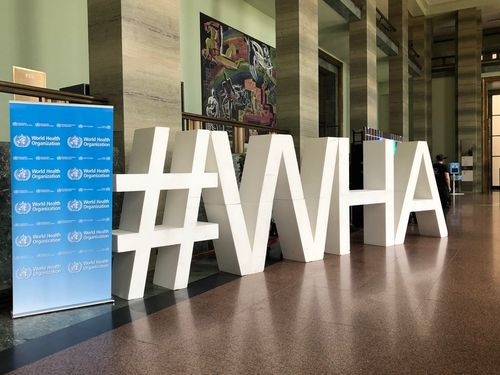 Taipei, May 27 (CNA) The Association of Taiwan Journalists (ATJ) slammed the United Nations for not respecting the rights of Taiwanese media workers after it refused to issue press passes to Taiwanese reporters to cover the ongoing Worth Health Assembly (WHA).
The 72nd session of the WHA is being held in Geneva from May 20 to 28. Taiwan was unable to participate for a third consecutive year due to China's pressure on the World Health Organization (WHO).
Similarly, Taiwanese journalists who applied to cover the WHA were denied by the U.N.'s Geneva office despite following its requirements and regulations.
In a statement released Monday, the ATJ said Taiwanese journalists, including correspondents of Taiwan's Central News Agency (CNA) stationed in Europe, were denied access to the press briefings at the Assembly.
The ATJ urged the Geneva office to grant CNA reporters access as accredited media representatives for them to carry out their tasks, noting that CNA is a bona fide media organization.
"The ATJ also calls on the U.N. to end its oppression of journalists for being who they are and for whom they choose to work, and to immediately remove the requirement that an applicant's passport must be from a state recognized by the United Nations General Assembly."
The statement lamented Taiwan's continuous exclusion from the WHA and quoted the Universal Declaration of Human Rights as saying "everyone has the right to life, liberty and security of person."
It also reminded the U.N. that "no being is so important that he can usurp the rights of another."
The ATJ sent the statement to the International Federation of Journalists (IFJ), which is an organization within the U.N. system, and to Taiwan's representative office in Geneva, hoping its message can reach the U.N., ATJ general secretary Ian Chen (陳益能) told CNA.