Taiwanese orchestras awarded at youth music festival in Austria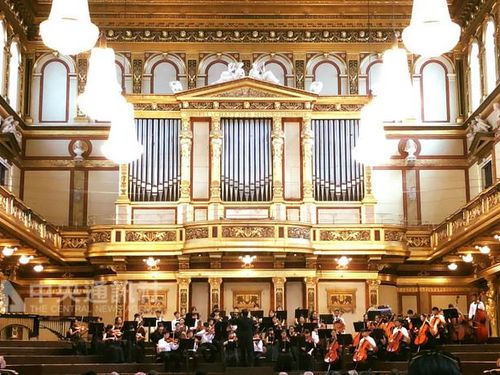 Berlin, July 10 (CNA) Two youth orchestras from Taiwan -- the Mazer Youth Philharmonic Orchestra and the Taipei Municipal Jieshou Junior High School Wind Band -- won awards at the 2018 Summa Cum Laude International Youth Music Festival over the weekend in Austria.
The Mazer Youth Philharmonic Orchestra performed Divertimento by Mozart, Schubert's Symphony No. 5 and a suite of Taiwanese folk songs in a July 7 performance that won first prize in the Chamber Orchestras with Winds category.
The next day, the Wind Band from Taipei Municipal Jieshou Junior High School presented Taiwanese folk songs, including the well-known Su Kui Hong (四季紅), and The Movement by Taiwanese composer Li Chia-ying (李佳盈), to come in third place in the category of Symphonic Bands. The band was also invited by the jury to perform at the Gala Winners' Concert on Tuesday.
The festival was held July 6-11 with 28 ensembles from 14 countries participating, at the Musikverein Golden Hall of Viennese Music Association.