Golden Comic special contribution award goes to ex-political prisoner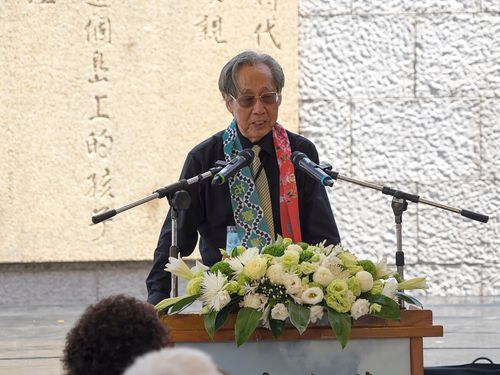 Taipei, June 11 (CNA) The Ministry of Culture announced Monday that the special contribution award at the ninth Golden Comic Awards will go to former political prisoner Tsai Kun-lin (蔡焜霖), who was imprisoned in the 1950s during the White Terror period for joining a book club at high school.
Tsai, 88, was arrested in 1950 at the age of 20 because he took part in a reading group in which a member was involved in "communist propaganda," and was sentenced to 10 years in prison on Green Island.
After leaving prison in 1960, Tsai established Prince Publishing Co. and began publishing the semi-monthly magazine "Prince" in 1966 by taking advantage of the relatively lax regulations governing the publication of comic books. This provided a platform for local comic book writers to present their work, according to judges for the award.
Meanwhile, the ministry on Monday made public the list of 23 works nominated for this year's Golden Comic Awards, the country's highest national award for comic books.
In the competitions, Ying Chang (英張) is nominated in the best new talent category with "Use your eyes before it's dark."
Online text and graphic designer Cherng (馬來貘) is nominated in the best comic strip collection category for his work featuring Malayan tapirs.
Meanwhile, Wei Tsung-cheng (韋宗成) and Yi Huan (依歡) have been shortlisted for the best comic for teenage boys and teenage girls awards, respectively.
Ruan Guang-min (阮光民), winner of the 2017 Comic of the Year Award with his "Yong-Jiu Grocery Store" at the 8th Golden Comic Awards, is nominated in the best comic for young adults category with the second in his Yong-Jiu Grocery Store series.
A total of 136 submissions were received for this year's Golden Comic Awards, which offers a total of NT$1.95 million (US$66,500) in prize money. The winners will be announced at an awards ceremony in September, according to the ministry.