No plans to scrutinize books from China: Culture Minister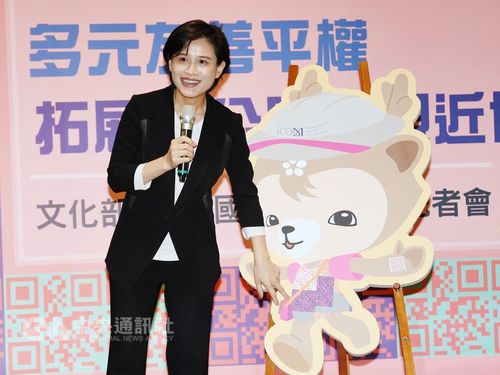 Taipei, May 11 (CNA) Taiwan's culture minister said Friday there are no plans to substantively review the contents of books from China in the wake of accusations that her ministry is carrying out a "Cultural Revolution."
The United Daily News (UDN) reported Friday that the Ministry of Culture sent an official notice to the Publishers Association of the Republic of China and multiple book associations on May 4 to remind them to submit a special application for publishing books from China.
After an application is submitted, approval must be granted before publication or offenders will be subject to penalties, the report said.
Culture Minister Cheng Li-chiun (鄭麗君) said a law has existed for many years that requires publishers to receive approval to publish books from China in Taiwan, and the ministry was simply enforcing it.
"The regulations were set up in 1993 and have been in use from that time until now," Cheng said in responding to the charges, referring to regulations on publications from China for import into Taiwan first approved by the now defunct Government Information Office.
The regulations allow authorities not to give approval if the content of the published materials "propagate communism or engage in united front tactics" or harm public order.
According to the UDN, the ministry sent the notice after finding that 43 books originally from China targeted at elementary and junior high students were published in Taiwan without first being submitted for review and approval.
After the notice was sent out, however, some publishers reacted angrily, even to the extent of accusing Cheng of carrying out a Cultural Revolution, a movement in China in the 1960s and 1970s that purged capitalist and traditional elements from society, the paper said.
During a brief interview, Cheng reiterated six times that she had not given instructions to strengthen the review of Chinese works and that the MOC has never had such a plan or carried out substantive reviews.
She said the MOC has sent out similar notices during the past three years.
"If publishers have any questions or comments, I welcome everyone to discuss and communicate," Cheng said.