ELECTION 2024
/
Hong Kong, Tibet show why China 'peace agreement' not viable: Lai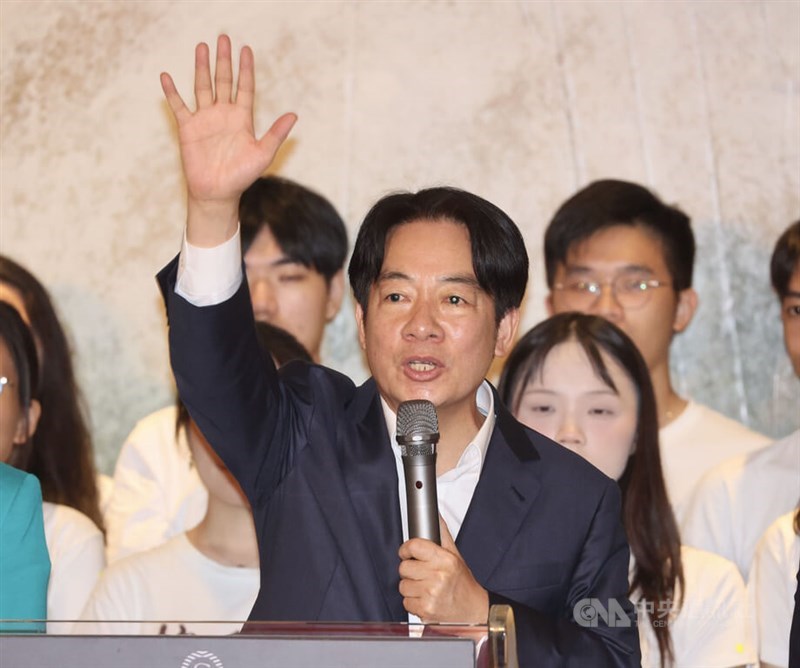 Taipei, Sept. 11 (CNA) Vice President Lai Ching-te (賴清德), the presidential candidate for the ruling Democratic Progressive Party (DPP), on Sunday rejected a proposal by Terry Gou (郭台銘) that Taipei sign a peace agreement with Beijing, citing the situations playing out in Tibet and Hong Kong.
Without specifically mentioning Gou, Lai questioned the practicality of a proposal made by the independent candidate back in August.
"If a peace agreement was genuinely effective, Tibet wouldn't have endured such suffering," he argued while addressing supporters' groups in Kaohsiung.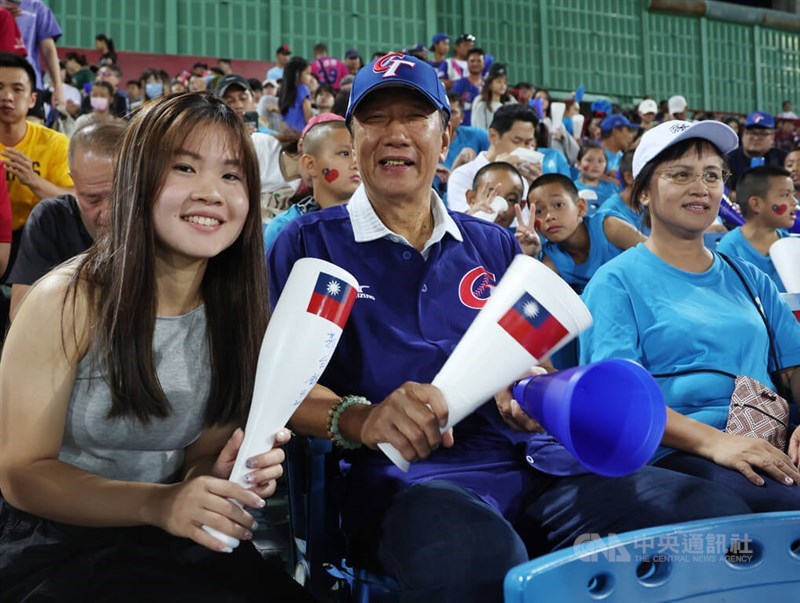 Lai was referring to the Seventeen Point Agreement that affirmed Tibet was a part of China, but also promised Tibetans a high degree of autonomy in 1951. However, the Chinese government has been maintaining tight control over the region since the signing.
The vice president added that "some candidates" accept the 1992 consensus, a tacit understanding reached in a meeting that year between Taiwan's then-ruling KMT and Beijing that both sides recognize there is only "one China," with each having its own interpretation of what China means.
The DPP does not accept the "1992 consensus" given that it implies Taiwan is part of China, something the party does not accept.
Lai added that "peace without sovereignty is not genuine peace," and that if it were, Hong Kong would not have faced such adversity.
Britain handed Hong Kong back to China on July 1, 1997, under a "one country, two systems" framework that promised substantial autonomy including an independent judiciary for 50 years. However, government critics, including Western countries, allege that the authorities have infringed upon these liberties, a claim contested by both Beijing and Hong Kong.
The main opposition party Kuomintang (KMT) presidential nominee Hou Yu-ih (侯友宜) in July affirmed his support for the party's position on the 1992 consensus, namely "one China, different interpretations."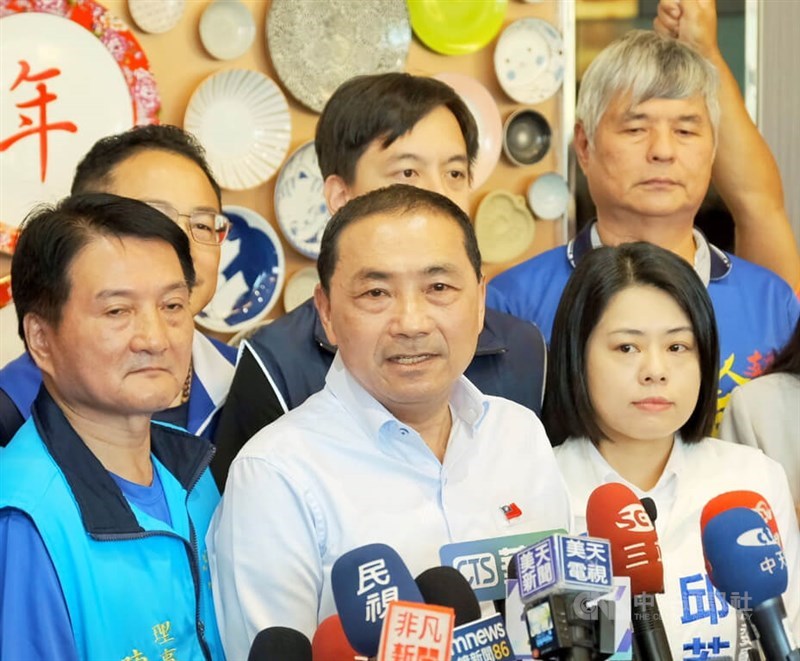 Lai also touched upon the importance of democracy, saying some had previously argued that democracy cannot provide people with what they need to survive, implying it is merely an idealistic concept, but that actually without democracy, Taiwan "wouldn't enjoy the freedoms we do today."
Gou was among those who had previously questioned the benefits of democracy in Taiwan, but Lai did not mention him by name.
He urged the public to choose between continuing along the democratic path or regressing due to the threat posed by authoritarianism, adding that the Jan. 13 election represented a crucial turning point.
Regarding national defense, Lai added that although Taiwan currently purchases weapons from the United States, the country is increasingly focusing on being self-reliant in its national defense development.
Lai had previously described himself as a "pragmatic worker for Taiwanese independence," but has tempered down the narrative in the months leading up to the January 2024 vote.
He is currently polling ahead of his competitors in terms of popular support ahead of the election.
In a poll published Sept. 9 by online news outlet My-Formosa.com, Lai was on 39.1 percent, followed by KMT Hou's 19.6 percent, Taiwan People's Party (TPP) chairman and presidential candidate Ko Wen-je's (柯文哲) 16.1 percent and Gou's 8.1 percent.
The latest poll by TVBS, released on Sept. 24, saw Lai polling at 30 percent, Ko 23 percent, Hou 19 percent and Gou 14 percent.
More 'Election 2024' articles
Election 2024/Dissecting Ko: Why young people seem to favor the TPP presidential candidate
Election 2024/From popular mayor to ho-hum candidate, KMT's Hou struggles to gain traction
View All