Huawei to close Taipei outlet, leaving one in Taiwan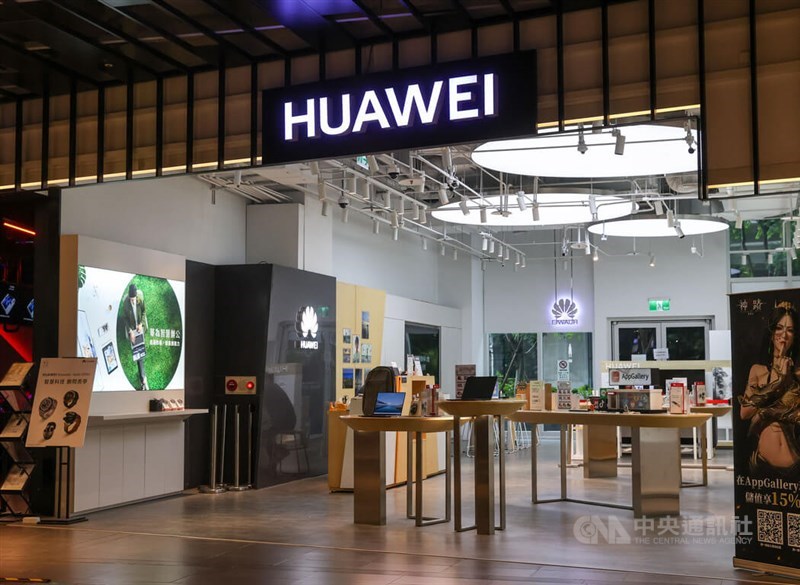 Taipei, June 7 (CNA) The Chinese tech giant Huawei Technologies will soon close its flagship experience store in Taipei's Syntrend Creative Park, leaving only one outlet in the country, as it adapts marketing strategy, according to its distributor in Taiwan Wednesday.
In an announcement on upcoming summer sales, Xunwei Technologies Co., which distributes Huawei's products in Taiwan, said the Syntrend branch will close its doors on June 18.
After the closure of the branch, Huawei's products and repair services will still be available in some chain retailers and from e-commerce platforms, the company added.
At the peak of its presence in Taiwan in 2019, Huawei had 13 experience stores and three customer service centers, but it has since scaled back business operations.
In recent years, multiple countries have banned the use of Huawei's products and its equipment for 5G network over concerns they contain security holes which China could use for spying purposes and engage in intellectual property theft, despite a lack of any evidence they have been used for such purposes.
Huawei has also come under intense scrutiny in Taiwan.
Taiwan has blocked local wireless carriers and government departments from using equipment manufactured by Huawei, ZTE and other Chinese companies since 2013.
Since 2019, the National Communications Commission (NCC), Taiwan's telecom regulator has forbidden the sale of Huawei's three smartphone models because they list Taiwan as "Taiwan, China" in timezone and contact apps.
The NCC enacted new rules in 2020 under which any use of the wording "Taiwan, China" on a device, its manual, packaging or built-in firmware or software will not receive approval.
Huawei has not launched any smartphone products in Taiwan since that time and shifted its focus to the sale of smart terminal products, which failed to generate sufficient revenue to sustain its experience stores, thought to be a main reason for the company's decision to reduce its presence.