13 Chinese aircraft breach Taiwan's ADIZ: Defense Ministry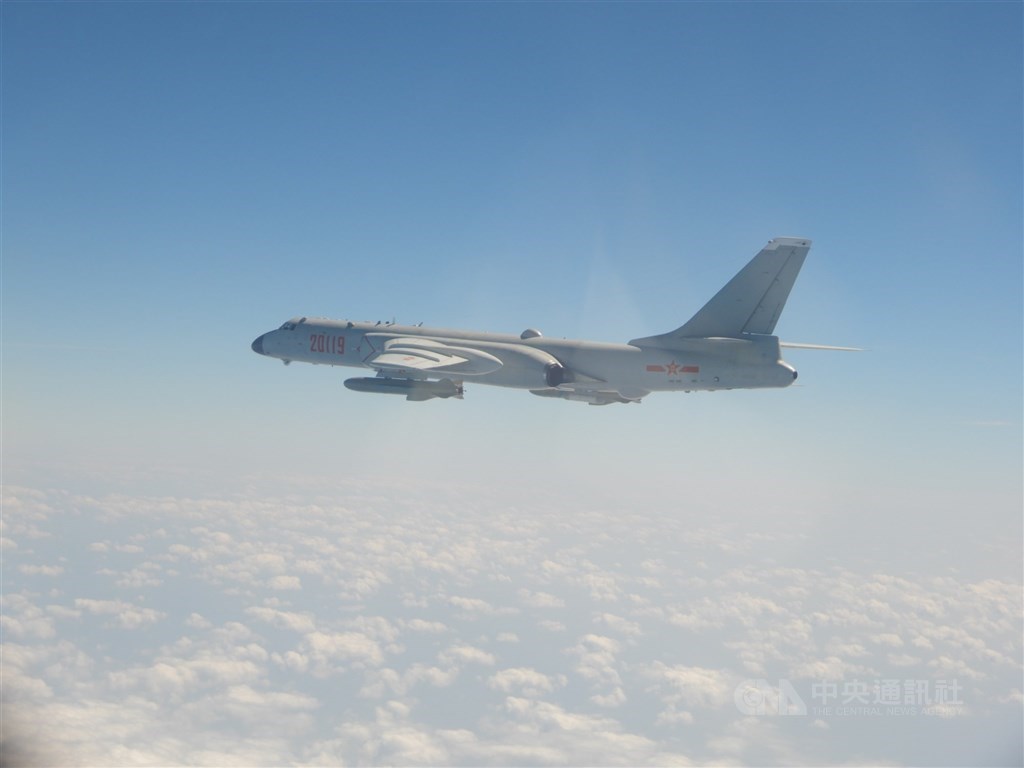 Taipei, May 26 (CNA) A total of 13 People's Liberation Army aircraft breached Taiwan's air defense identification zone (ADIZ) during the 24-hour period that began at 6 a.m. Thursday, including two BZK-005 drones that crossed the median line of the Taiwan Strait.
The combat and reconnaissance drones crossed the median line at its southern end and continued flying in a southeastern direction for some distance before turning back, according to the flight paths released by Taiwan's Ministry of National Defense (MND) on Friday.
There were also incursions during the period by six J-16 fighter jets, two H-6 bombers, one Y-9 electronic warfare aircraft, one KJ-500 airborne early warning and control aircraft, and a Z-9 anti-submarine helicopter, all of which flew along the southern boundary of the ADIZ, the flight paths indicated.
An ADIZ is an area declared by a country to allow it to identify, locate and control approaching foreign aircraft, but it is not part of territorial airspace as defined by international law.
In addition to the aircraft entering Taiwan's ADIZ, eight other PLA planes and 11 vessels were seen in airspace and waters around Taiwan during the 24-hour period, the MND said.
Taiwan's military scrambled jets and deployed air defense missile systems in response to the aircraft and vessels operating in Taiwan's vicinity, the ministry said.