China reduces duration of no-fly zone after Taiwan protest: MOTC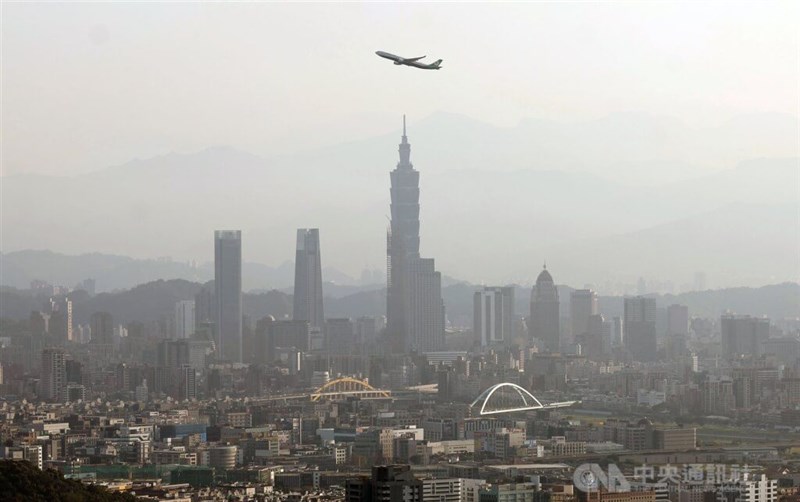 Taipei, April 12 (CNA) Taiwan's Ministry of Transportation and Communications (MOTC) said Wednesday that it protested to China over its plan to impose a no-fly zone north of Taiwan from April 16-18, adding that in response, Beijing decided to reduce the duration of the closing to 27 minutes on April 16.
China originally planned a no-fly zone from 9 a.m.-2 p.m. for three days, but following a protest from the MOTC, Beijing agreed to impose the restriction from 9:30 a.m.-9:57 a.m. on April 16 instead, the ministry said in a statement.
The MOTC said China's aviation authority informed it the previous day of the no-fly zone in the name of "conducting aerospace activities," which would severely disrupt operations in the the Taipei Flight Information Region (FIR).
Meanwhile, Taiwan's Ministry of National Defense (MND) said it is closely following the issue, adding that the no-fly zone is located about 85 nautical miles north of Taiwan, in the country's air defense identification zone (ADIZ).
Reuters first broke the news about China's no-fly zone plan on Wednesday, citing four sources with knowledge of the matter.
The news came after China concluded its three-day military drill around Taiwan on Monday, in protest at President Tsai Ing-wen's (蔡英文) meeting in California with U.S. House of Representatives Speaker Kevin McCarthy last week.
Related News
April 11: Legislature condemns China's military exercises around Taiwan
April 11: Strive for peace but prepare for war: TPP Chairman Ko
April 10: Record-breaking 91 Chinese planes detected around Taiwan in 12 hours
April 8: PLA starts 3 days of military drills around Taiwan Saturday
April 7: President Tsai returns to Taiwan after 10-day overseas trip
April 7: Taiwan's legislative speaker thanks Xi for helping his country grab eyeballs
April 6: President Tsai hopes successor will follow her foreign policy
April 6: Tsai, McCarthy reaffirm strong Taiwan-U.S. bond after historic meeting
April 5: China sails new aircraft carrier into West Pacific: Taiwan
April 5: China's latest drills attempt to eliminate 'median line:' Expert