Former President Ma mentions 'ROC' during ancestor worship in China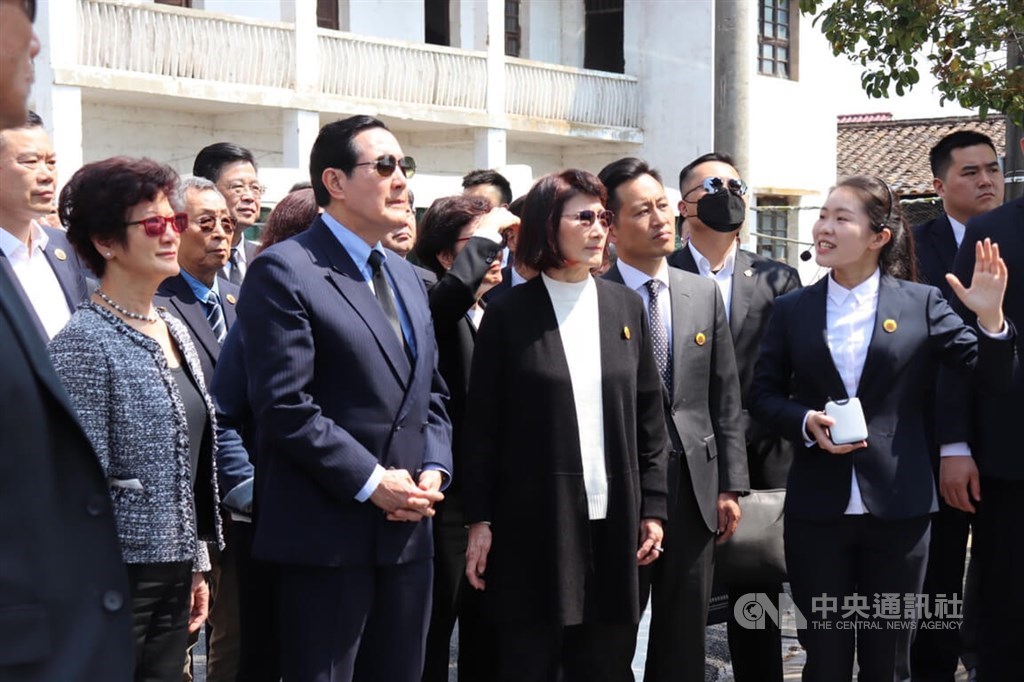 Taipei, April 1 (CNA) Former President Ma Ying-jeou (馬英九) on Saturday referred to Taiwan by its official name, Republic of China (ROC), during an ancestor worship ritual in China, which does not recognize the ROC.
Speaking at the burial site of his ancestors in Hunan Province's Xiangtan city, Ma said he had been elected twice as "president of the ROC" -- in the years "Minguo 97" and "Minguo 101," referring to 2008 and 2012, respectively, on the solar calendar.
During his eight-year tenure, Ma said, he governed with integrity, diligence and care for the people, guided by his family's philosophy that the main purpose of education is to do good deeds for others.
Those eight years were the most peaceful and prosperous period in the 70 years of separate governance in Taiwan and China, he said.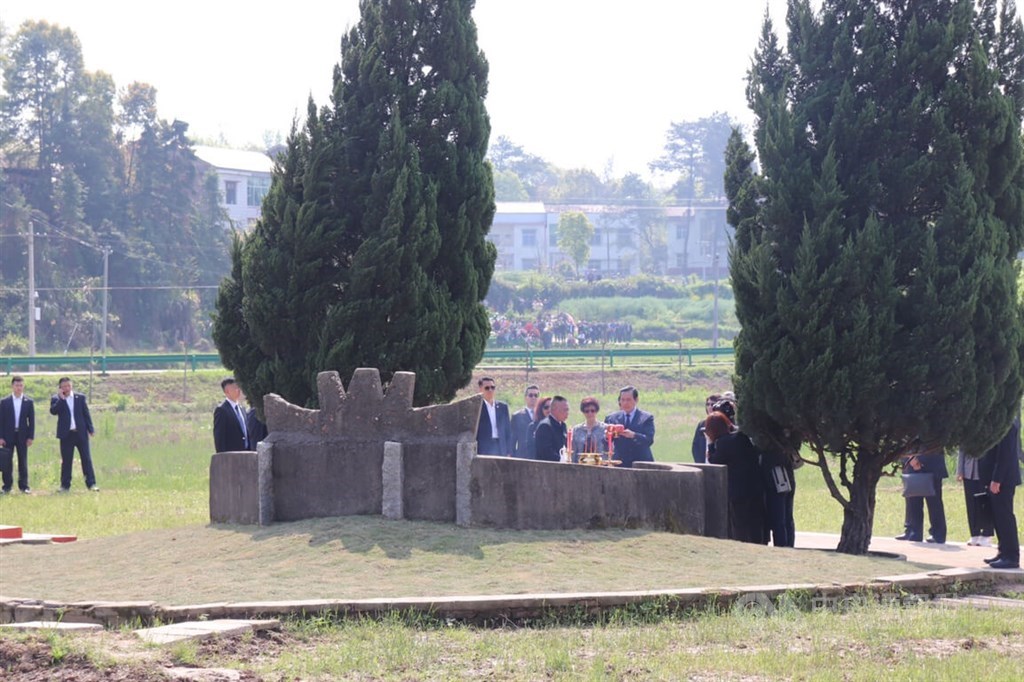 This was achieved though his administration's policy of maintaining peace with mainland China, building closer ties with the United States, and enhancing friendship with Japan, Ma said, as he, his sisters and other family members burned incense and made offerings at their ancestors' grave site.
"This is the first time in my life that I've come to the mainland to worship my ancestors and visit my relatives," Ma said. "It is a very emotional feeling."
Hunan Province is the hometown of his parents Ma Ho-ling (馬鶴凌) and Chin Hou-hsiu (秦厚修), who moved permanently to Taiwan via Hong Kong after the Chinese civil war of 1945-1949.
His historic 12-day trip to China, which started March 27, is the first by a former ROC president since 1949, when the ROC government relocated to Taiwan during the civil war.
Since his arrival in China, he has used the term ROC on several occasions, but those references have been edited out of the Chinese-language news reports by CCTV there, in both its print and TV coverage of his visit, presumably because Beijing does not recognize the ROC.
At an event in China on March 28, Ma wrote "112" in reference to the year when signing his calligraphy work. This refers to the 112th year since the establishment of the Republic of China, a term of reference still used on official documents in Taiwan.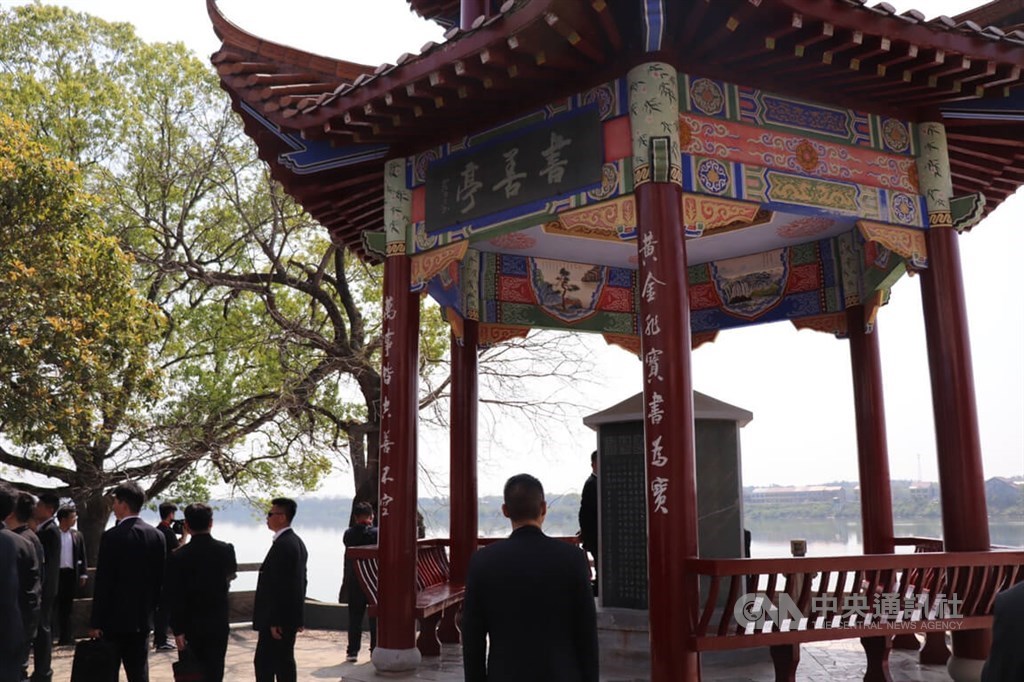 However, Ma did not write the characters "Zhonghua Minguo" before the date which is how such dates are written in Taiwan. He has also used the shorthand term "Minguo" in lieu of "ROC" in some of his remarks. In both instances, he has been criticized by the Democratic Progressive Party and pro-Taiwan independence groups at home.
The term "Minguo" is short for "Zhonghua Minguo" (中華民國) and serve as a Chinese phonetic abbreviation for the Republic of China.