Military to adjust deployments after missing soldier found in China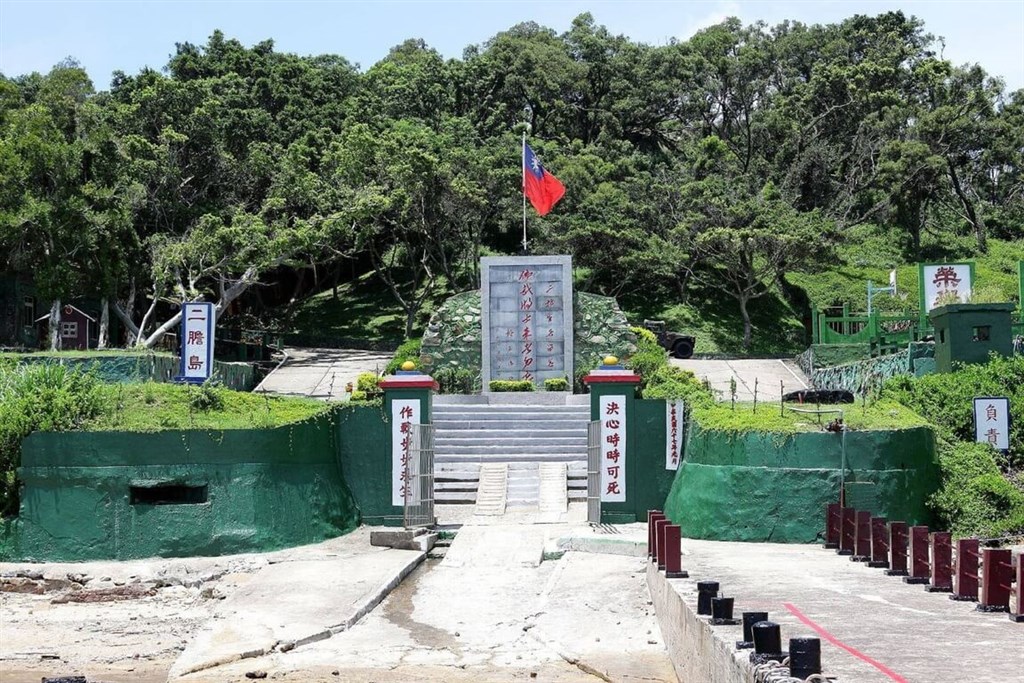 Taipei, March 14 (CNA) Taiwan's defense chief on Tuesday said the military will adjust its military deployments on a frontline islet amid security concerns after a missing Taiwanese soldier was later confirmed alive in China.
Defense Minister Chiu Kuo-cheng (邱國正) said the military would make the move while discussing the case of a private first class surnamed Chen (陳), who was confirmed by Taiwan's government to be safe in Xiamen City after disappearing on March 9.
Chen was reported missing from Erdan, a small islet in the Taiwan-controlled island county of Kinmen located less than 5 kilometers from Xiamen on China's southeastern coast.
Chiu was asked if Taiwan's military was worried that Chen's presence in China could pose a security risk to Taiwan's armed forces, in particularly its military deployment on Erdan.
He replied that whether or not Chen had access to confidential information during his time on Erdan was irrelevant because the military was going to take precautions one way or the other.
"We will make adjustments [concerning troop deployments and manpower] as we conduct a regular review of our deployments," he said.
Despite widespread speculation over what happened and why Chen would leave Erdan, including that he may have fled to escape debts, no clear explanation of the case has been provided.
Asked why Chen went absence from his post, Chiu had little to offer Tuesday other than saying an investigation into the case had not found that the soldier had disputes with superior officers before going missing.
Chen Yu-jen (陳玉珍), a lawmaker from the opposition Kuomintang representing Kinmen, also said he was not in debt or involved in any personal disputes, and that the reasons for the soldier's disappearance remained unclear.
He behaved normally while visiting his family in Taiwan proper over the Feb. 28 holiday weekend, she said.
Chiu said the military is asking other government agencies to help get Chen back as soon as possible to clarify why he disappeared.
Chiu's comments on the sidelines of a legislative session Tuesday came a day after the Mainland Affairs Council (MAC), Taiwan's top agency for China affairs, said Taiwan was notified of Chen's whereabouts by Chinese authorities on March 10.
Prior to the MAC's confirmation, Taiwan's military had only said it had no information about Chen being found alive in China.
The soldier was reported missing after failing to show up at roll call on the morning of March 9.
After Chen went missing, the Army's Kinmen Defense Command contacted his family and established a task force to search for him.
Kinmen Legislator Chen said the following day that she had confirmed with contacts in China that Chen was safe in the city of Xiamen.
Under the Criminal Code of the Armed Forces, a soldier who is absent from their post without leave for over six days can be punished with up to three years imprisonment, detention, or a fine of up to NT$300,000 (US$9,809).
A soldier who deserts or a person who tries to evade military service over a longer period of time can be imprisoned for up to five years, or for a minimum of seven years if they take military-issued weapons or ammunition with them.