Conscription extension has majority support in Taiwan: Poll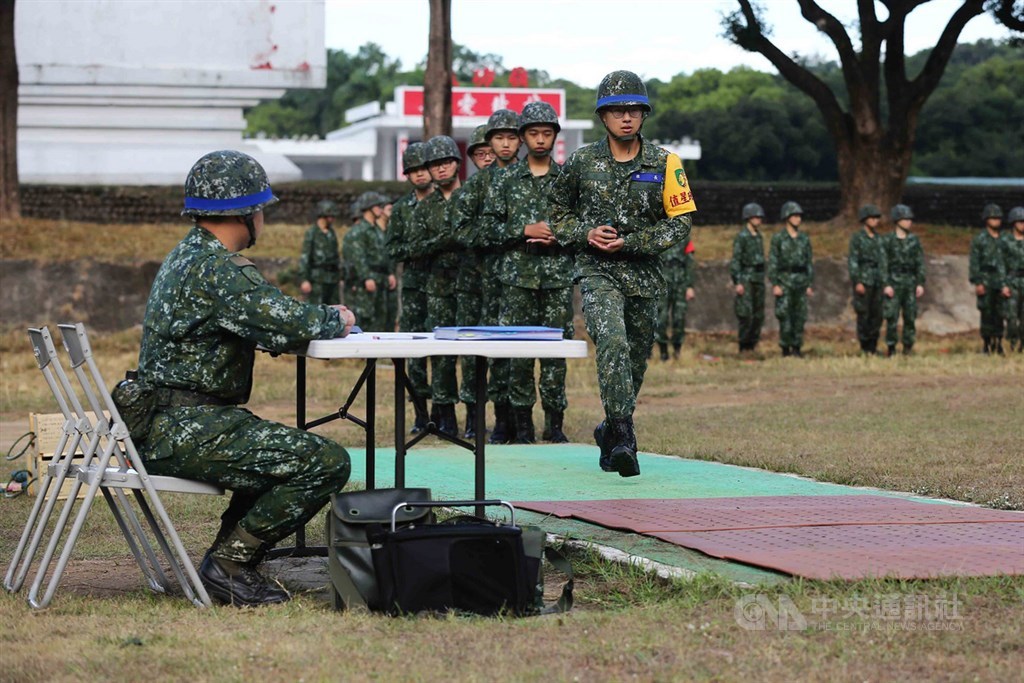 Taipei, Feb. 17 (CNA) Nearly 80 percent of Taiwanese are in favor of a recent extension of compulsory military service to one year, a survey published on Friday found.
The survey, conducted by the 21st Century Foundation, asked respondents a set of questions about cross-Taiwan Strait relations, including on the prospects of a conflict with China.
One of the issues addressed was the government's move in December 2022 to extend compulsory military service from four months to a year, effective starting in 2025.
Asked whether they supported the extension, 79 percent of respondents said they did.
By age group, the policy garnered the strongest support among respondents aged 30-39, with 83.3 percent saying they supported the extension, while 8.9 percent opposed it and 7.8 percent abstained.
Meanwhile, 78 percent of respondents with children under the age of 18 supported the move, while 16 percent objected, and 6 percent abstained.
The policy was the least popular among respondents aged 50-59, with 76.2 percent saying they supported it, 20.6 percent saying they were against it, and 3.2 percent abstaining.
A survey published by the Taiwanese Public Opinion Foundation in January produced similar results, with 72.7 percent of respondents expressing support for the extended conscription period, 17.3 percent opposing it, 7.9 percent abstaining and 2.1 percent saying they were undecided.
When respondents were asked how they would react if a war were to break out across the Taiwan Strait, 30.7 percent said "life goes on," 21.6 percent said they would fight and resist, and 17 percent said they would hide.
Only 11 percent of people surveyed said they would support the government's decisions in the event of a war with China, and only 4.9 percent said they would "join the military."
The results, showing that under 30 percent of Taiwanese would fight or at least join the military, were in stark contrast to the results of a poll released by the Ministry of Foreign Affairs' Taiwan Foundation for Democracy in late December 2022.
That survey asked what respondents would do if China were to launch an attack on Taiwan in an attempt to "re-unify" with it, and 71.9 percent said they would fight to defend the nation, while 19.3 percent said they would not.
The 21st Century Foundation said in a statement that the relatively low number of respondents in its survey who said they were willing to fight was something the ruling and opposition parties needed to consider.
The survey also asked respondents whether they thought China was now prepared militarily to attack Taiwan, with 47.7 percent saying it was, 43.5 percent saying it was not, and 9.1 percent abstaining.
The survey was conducted by telephone from Jan. 1 to Jan. 4 among 1,210 residents across Taiwan by random sampling, the foundation said.
The foundation did not provide a confidence level or a margin of error for the poll.