Taiwan's government, political leaders urge China to resume imports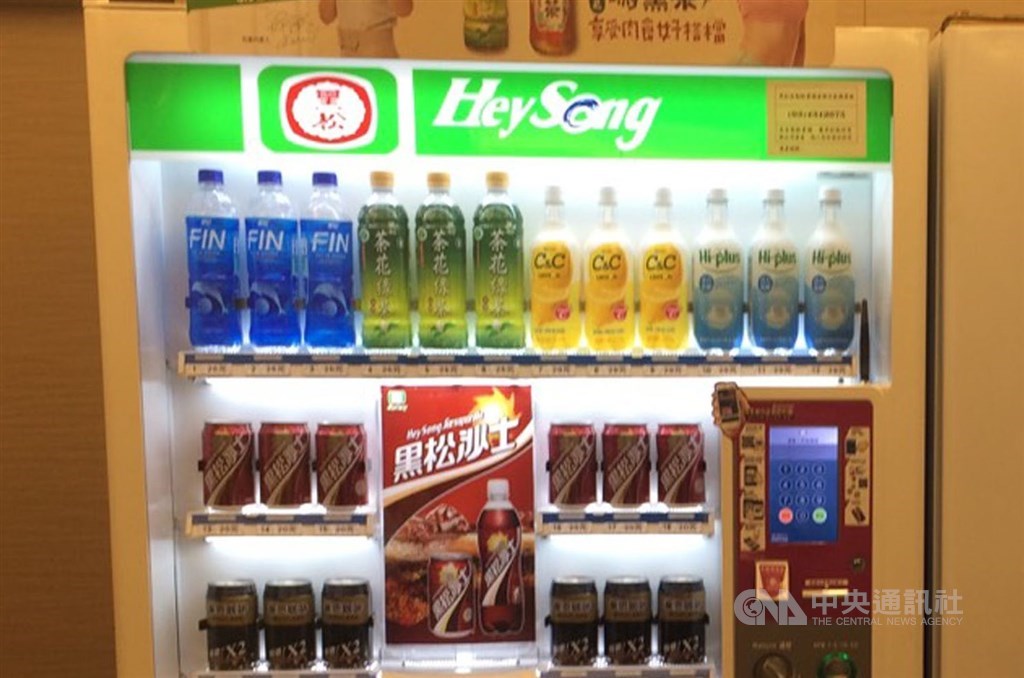 Taipei, Dec. 10 (CNA) China's latest round of import suspensions of more than 100 alcoholic and non-alcoholic beverages from Taiwan show that it has purposefully inconvenienced exporters, the Mainland Affairs Council (MAC) said Saturday, calling on Beijing to observe normal trade practices and resume imports of goods from Taiwan.
The government has investigated alleged compliance issues in exports blocked by China's customs and found that the goods are in compliance with registration rules that took effect last year, the MAC told CNA.
The Chinese authorities' arbitrary suspension of foods and beverages exported from Taiwan has created a trade barrier, which the government will seek to remove under the World Trade Organization's regulations and through existing communication channels with China, it said.
China has used food safety concerns as a pretext for interfering with bilateral trade, and such irrational behavior contravenes international trade norms and hurts cross-strait commercial exchanges, it said.
The Chinese government should resume imports in accordance with normal trade practices, it urged.
The MAC also called on the public and business sectors not to worry about China halting imports of goods from Taiwan, saying that Taiwanese companies are open to conducting business with all interested parties.
Meanwhile, the Food and Drug Administration (FDA) said that it did not know what the alleged compliance issues were.
The FDA on Friday afternoon received a reply from China saying that it had rejected 346 of 465 items re-submitted in July and August after they were found to have contravened customs registration requirements, said Cheng Wei-chih (鄭維智), deputy head of the FDA's Food Safety Division.
The Chinese authorities asked exporters of the 346 noncompliant goods to make improvements, but did not respond to inquiries about what the issues were, Cheng said.
China's reluctance to communicate has caused some exporters to resubmit customs registration documents only to get rejected again, he said.
Also on Saturday, the National Treasury Administration (NTA) said that it had asked the Ministry of Economic Affairs to include wineries and breweries in a program that seeks to expand overseas distribution channels for businesses affected by the suspensions.
Meanwhile, Kuomintang (KMT) Chairman Eric Chu (朱立倫) urged President Tsai Ing-wen's (蔡英文) administration to propose concrete solutions to China's suspensions of imports of Taiwanese goods.
When China suspended the import of grouper, the government had grouper included in bento boxes sold to elementary and junior-high school students, Chu told reporters at an event at the KMT's Taichung chapter.
He asked if the government now intended to prepare fourfinger threadfin and Pacific sauries for student lunches after China halted imports.
The Tsai administration must come up with a solution to resolve the trade dispute in accordance with international conventions, he said.
Earlier in the day, Chu said in a social media post that China should refrain from using political interference in exchanges between people on both sides of the Taiwan Strait, and that politics should not come before people's interests.
The ruling party seems to be at its wits' end over the suspensions, as all it has done so far is criticize China, he said.
Chu indicated that he has instructed the KMT legislative caucus, mayors and magistrates to help fishers and farmers through these difficult times.
Separately on Saturday, former President Ma Ying-jeou (馬英九) at an event in Taipei said that Taiwan and China had signed 23 agreements, one of which dealt with chemical tests of agricultural products.
He asked why the government had not attempted to resolve the problem with China based on that agreement.
Asked to comment on the latest round of suspensions, Premier Su Tseng-chang (蘇貞昌) said that the government would file a complaint with the WTO and continue communicating with relevant Chinese authorities.