Taiwan calls on China to adjust strict COVID-19 policy amid protests (update)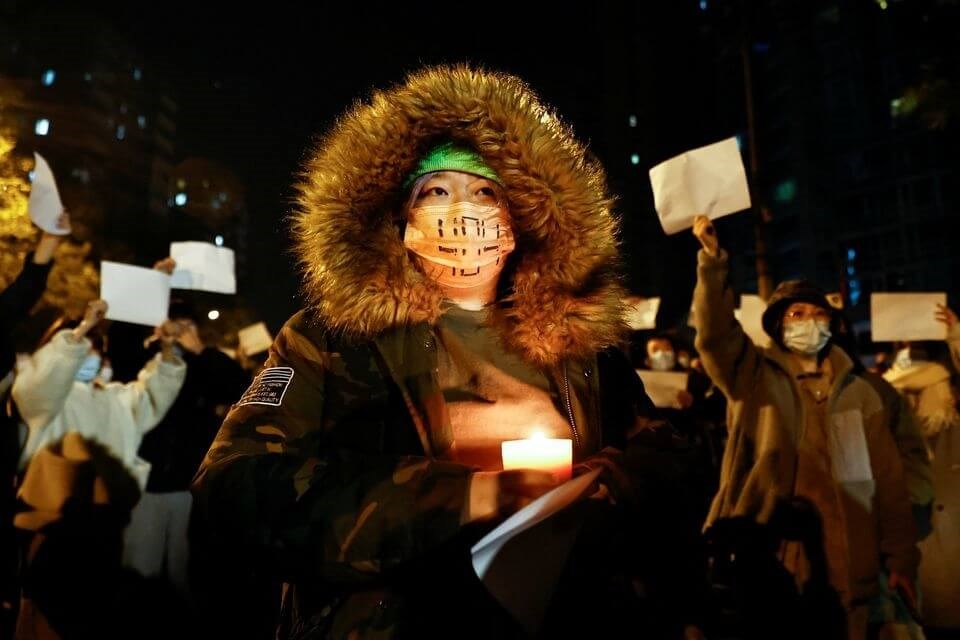 Taipei, Nov. 29 (CNA) Taiwan has called on China to respond to people's demands by making changes to its harsh and excessive COVID-19 restrictions following the recent mass protests that have erupted there.
In a statement issued Tuesday, the Mainland Affairs Council (MAC), Taiwan's top government agency in charge of handling relations with China, urged Beijing to treat the protests peacefully and rationally while respecting the protesters' freedom.
Protests have erupted in China against the government's strict zero-tolerance COVID-19 policy after coronavirus-related restrictions reportedly delayed rescue efforts in a deadly fire on Nov. 24 in Urumqi, Xinjiang, leading to 10 deaths.
The world, including Taiwan, is closely watching the protests that are currently unfolding in China as more people become disgruntled with its excessive COVID-19 restrictions, the MAC said, and it called on China's government to make gradual changes to its strict epidemic prevention rules so that its people can return to their normal lives.
The MAC also reminded Taiwanese nationals in China to pay close attention to the protests and their personal safety.
Following the apartment fire incident, protests spread to regions across China, including in Beijing and Shanghai and on many university campuses, where protesters have held white sheets of paper in protest and chanted "Step down, Xi Jinping! Step down, Communist Party."
The protests have also led to arrests and harsh crackdowns by the Chinese authorities, according to several international media reports.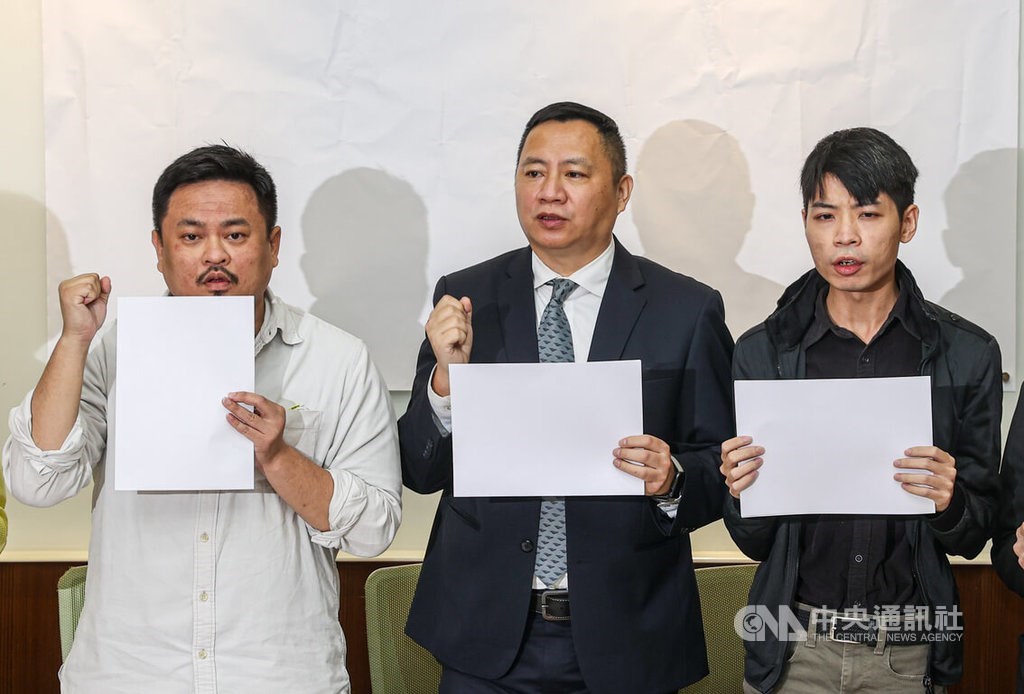 Also on Tuesday, exiled Chinese dissident Wang Dan (王丹) was joined by several lawmakers from Taiwan's ruling Democratic Progressive Party (DPP) in urging China to immediately stop arresting people protesting against draconian lockdowns there.
With nations around the world voicing support for the protesters, it is important that Taiwan's voice be heard, especially as Taiwan underwent a successful democratic transition from its authoritarian past, Wang told a news conference at the Legislature in Taipei.
By aligning itself with democracies around the world, Taiwan can take a clear stand on resisting China and protecting Taiwan, said Wang, a leader of the pro-democratic movement in 1989 that led to the Tiananmen Massacre.
Although the protests that have spread across China might be stamped out in a few days, they are nonetheless significant because they signal the dawn of a new era in which Chinese citizens will no longer remain silent and will rise up against tyranny, he said.
In a statement Wang issued jointly with DPP legislators Hung Sun-han (洪申翰), Su Chiao-hui (蘇巧慧) and Lin Chu-yin (林楚茵), they expressed their condolences for the victims of the Urumqi blaze, while urging Beijing to launch a comprehensive review of its zero-COVID policy.
They also called on Beijing to stop arresting people protesting against excessive movement restrictions, and to immediately cease any form of state-perpetrated violence and persecution.
Hung described the demonstrations currently scattered across China as the boldest show of civil disobedience in China since the pro-democratic movement of 1989, noting that some protesters have reportedly demanded that Xi step down.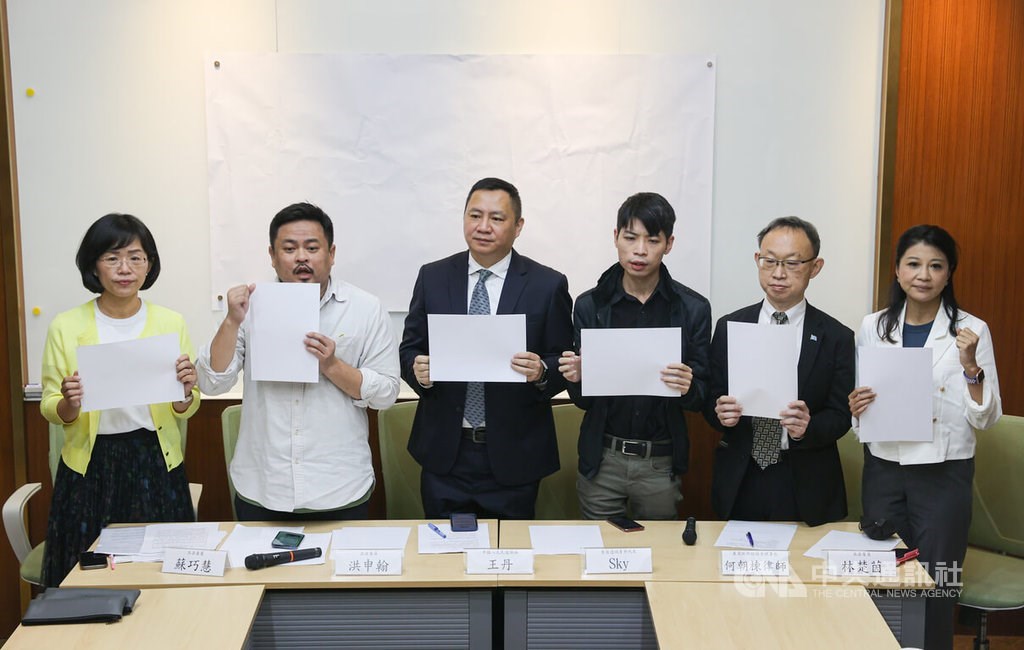 These protesters have seen through Xi's dictatorship and are pushing back against Chinese authorities' forcible detention of protesters, he said.
There is a high likelihood that Xi will order that more ruthless measures be taken against the protesters, which is why Hung said he had to voice his support for them.
Su said they were voicing support not only for people affected by China's zero-COVID policy, but for anyone who wanted freedom, including those in Taiwan, Hong Kong, Tibet and East Turkestan.
"If we remain silent, we could be next," she said.
Lin called on people to show solidarity with protesters in China in their own way to consolidate support, so that the protesters can reclaim safe and peaceful lives.