Troops authorized to decide how to counter PLA 'first strike': Defense ministry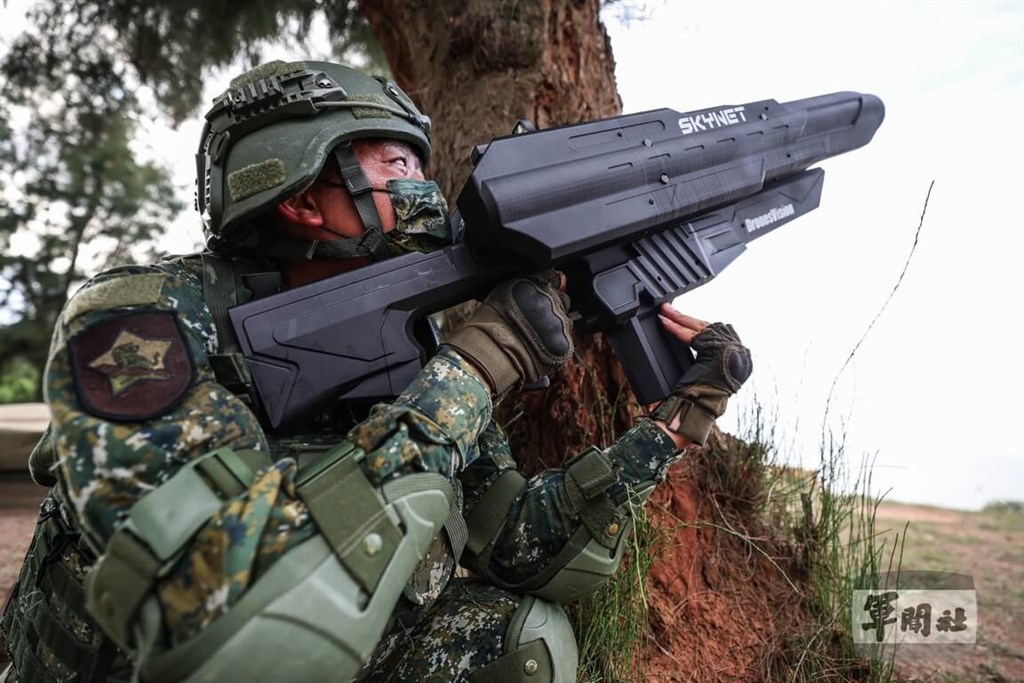 Taipei, Oct. 13 (CNA) Taiwan troops deployed on the frontline will be able to decide on a course of action to respond to moves by the Chinese People's Liberation Army (PLA) that are deemed a "first strike according to protocols set out by the defense ministry," a military official said Thursday.
Such "first strike" actions would include PLA planes, drones, or ships entering Taiwan's territorial airspace, restricted maritime zones, and airspace demarcated around Taiwan's outlying islands under the Act Governing Relations Between the People of the Taiwan Area and the Mainland Area after the military has played broadcasts to warn them away, according to Major General Lin Wen-huang (林文皇) of the Deputy Chief of General Staff Operations and Planning Office.
Lin made the remarks at a news conference in Taipei about the Defense Ministry's so-called "all-out defense education" policy, where he was asked by reporters what would constitute a first strike.
International law and covenants do not have set definitions for a "first strike," which is a concept derived from the right of self-defense under international law, he said. "First strike" is generally understood to be a preemptive attack on an opponent to avoid an imminent attack, or in nuclear warfare, that prevents retaliation.
The defense ministry has protocols for what actions to take in the event of contingencies during peacetime, which troops on the frontline are to observe with discretion when deciding how to respond to "incursions and provocations" by the PLA, he said.
Citing unmanned aerial vehicles (UAV) as an example, he said that when PLA UAVs intrude into restricted airspace over the outlying islands, soldiers would first report the intruding aircraft, then try to warn them away before repelling them with a drone jamming gun or downing them with light weapons.
The military does not start conflicts or escalate tensions, he said, adding that its reconnaissance network helps it to predict possible actions by the PLA to enable it to respond more effectively to different types of contingencies.
Defense Minister Chiu Kuo-cheng (邱國正) said on Tuesday that in the past, a first strike was defined as artillery attacks, but since China has been changing its tactics by increasing the frequency of its drone incursions into Taiwan's territorial airspace, causing "a lot of trouble," such incursions would now also be defined as a first strike.
The defense education policy states that the defense ministry and local governments should educate the public about national defense through the showing of videos, the dissemination of promotional materials, and the evaluation of schools and government agencies in educating students and employees. A survey released Oct. 7 by the Professor Huang Kun-huei Education Foundation showed that only 29.7 percent of residents aged 20 and older were aware of its existence.
Related News
Oct. 11: Chinese drone incursions defined as 'first strike' against Taiwan: Minister
Oct. 5: 'First strike' includes intruding in Taiwan's airspace: Defense minister
Sept. 2: Taiwan soldiers fire warning flares to expel Chinese drones
Sept. 1: Taiwan troops on Kinmen shoot down Chinese drone for first time