Taiwan slams barring of beauty queen from Malaysia tech event stage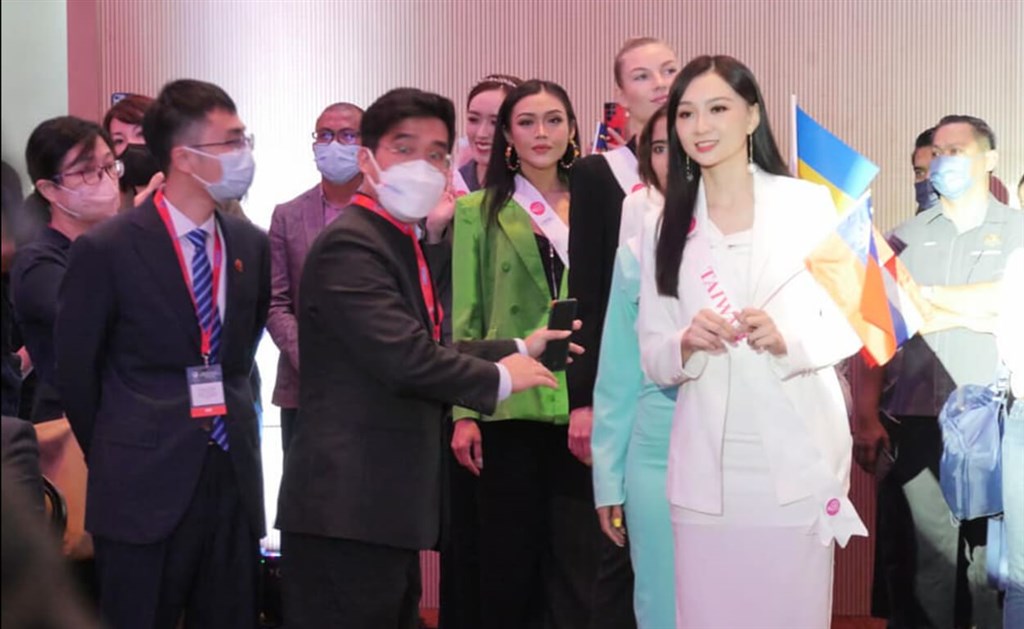 Taipei, Sept. 14 (CNA) The Ministry of Foreign Affairs (MOFA) Wednesday decried alleged Chinese interference at the 2022 World Congress on Innovation & Technology (WCIT) in Penang, that saw the event's organizers blocking a Taiwanese beauty queen from joining fellow pageant contestants onstage to greet WCIT attendees.
The incident, which happened on Tuesday, was exposed in a video uploaded to Facebook later that day by Taoyuan Department of Information Technology Director-General Karen Yu (余宛如), who attended the WCIT in the Malaysian island state.
The opening ceremony of the WCIT on Tuesday featured contestants in the Miss Asia Global International Pageant, which kicked off on Sept. 10 in Penang and is to run until Sunday, greeting attendees in their native tongues and waving their national flags.
A video posted by Yu on Facebook shows a WCIT staff member blocking Taiwanese contestant Kao Man-jung (高曼容) from going onstage, with Kao bursting into tears immediately afterwards.
Chinese pressure is believed to be behind the WCIT's action, which MOFA and Yu criticized.
In a statement issued on Wednesday, MOFA strongly condemned China's bullying of Taiwanese and its intervention in unofficial exchanges, while expressing "regret and frustration" over the "flawed decision" from WCIT, for which it has asked the Taipei Economic and Cultural Office in Malaysia to issue a protest.
Taiwan is a sovereign country, and its people have the right to display their national flag at international events, MOFA said.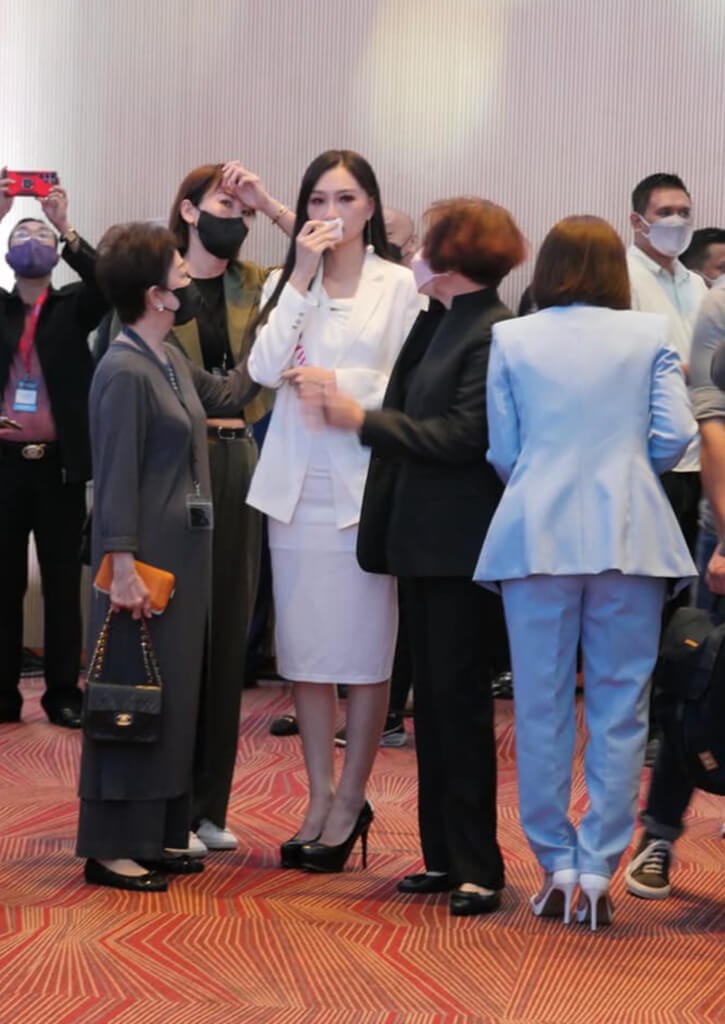 "China's bullying is everywhere and has permeated even this information communications technology gala," Yu said.
The Taiwanese attendees chanted slogans to let those in attendance know that Taiwan's Miss Asia Global contestant was there, according to Yu.
WCIT organizers later apologized to Kao, saying that due to a "last-minute change," they could not allow her to appear onstage, Yu said.
"MOFA stands with Kao and all Taiwanese in their efforts to speak up for Taiwan in international settings in their respective fields of expertise," MOFA said in the statement.
Separately on Wednesday, Frida Tsai (蔡培慧), who will represent the ruling Democratic Progress Party (DPP) to vie for magistrate in Nantou County in Nov. 26 local elections, said dictatorship will never prevail over democracy.
It is both saddening and infuriating that Kao, a native of Nantou's Puli Township, was blocked from appearing onstage at the WCIT due to Chinese pressure, she said, calling on people to express solidarity with Kao.