90% of people in Taiwan opposed to Chinese drills: Survey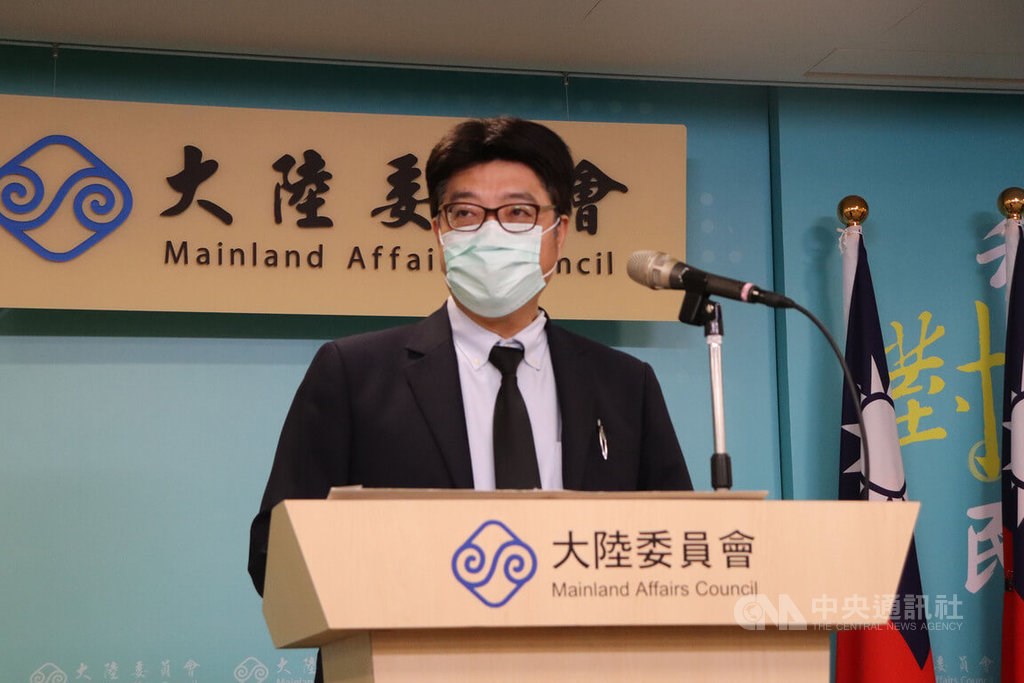 Taipei, Aug. 18 (CNA) Almost 90 percent of people in Taiwan expressed opposition to the military drills held by China around Taiwan and the firing of missiles near the island, a survey conducted by the Mainland Affairs Council (MAC) found Thursday.
The survey showed that 88.3 percent of respondents opposed the drills the Chinese People's Liberation Army (PLA) conducted around Taiwan from Aug. 4 to Aug. 9, following a 19-hour visit by U.S. House Speaker Nancy Pelosi.
Meanwhile, 80.8 percent of respondents supported the proposition that China is hostile toward the administration of President Tsai Ing-wen (蔡英文), while 66.6 percent indicated a belief that China is hostile to Taiwanese.
In addition, 82.6 percent of respondents opposed Beijing's suspension of imports of fruit, seafood and other food products from Taiwan, as well as natural sand exports to Taiwan -- retaliatory measures announced hours before and during Pelosi's visit.
On cross-Taiwan Strait relations, 76.2 percent of people interviewed rejected the Chinese Communist Party (CCP) claim that "Taiwan is part of China"; 77.7 percent backed the statement "The Republic of China (ROC, Taiwan's official name) and the People's Republic of China (PRC) are mutually exclusive"; and 77.8 percent were opposed to China labeling 10 Taiwanese politicians "stubborn Taiwan independence separatists" and imposing sanctions on them, including a lifetime ban from visiting China.
In addition, 84.7 percent of respondents opposed the "one country, two systems" framework that China reasserted as the solution to "the Taiwan problem" in a white paper published on Aug. 10, essentially treating Taiwan as a special administrative region of China.
On the other hand, 86.1 percent of respondents supported maintaining the "status quo," while 84.7 percent said that Taiwan's future should be decided by Taiwanese.
On China's recent actions vis-a-vis Taiwan, 80.3 percent of respondents supported the Tsai administration condemning China's provocations; 82.6 percent approved Tsai's non-provocative yet firm stance on defending Taiwan's sovereignty and democracy and 82.3 percent supported the government joining forces with the international community in an effort to deter China, thus maintaining peace in the Taiwan Strait.
The survey was conducted from Aug. 10 to Aug. 14 among residents of Taiwan aged 20 or older. It gathered 1,076 valid samples, with a confidence level of 95 percent and a margin of error of plus or minus 2.99 percentage points.
MAC spokesperson Chiu Chui-cheng (邱垂正) urged China to heed the views of Taiwanese, adding that Taiwan, as a responsible member of the international community, will not be cowed by barbaric behavior and threats to disrupt order in the Indo-Pacific region.
Related News
Aug. 18: 51 Chinese warplanes, six warships spotted near Taiwan: MND
Aug. 18: Chinese warship detected near Taiwan missile testing site: Navy
Aug. 18: U.S. trade talks can help counter China 'coercion': Cabinet official
Aug. 18: Taiwan, U.S. to kick off trade negotiations in fall
Aug. 17: 50% of Taiwanese believe U.S. could help if China attacks: poll