Chinese customs blocks Taiwan shipment not labeled 'Taiwan, China'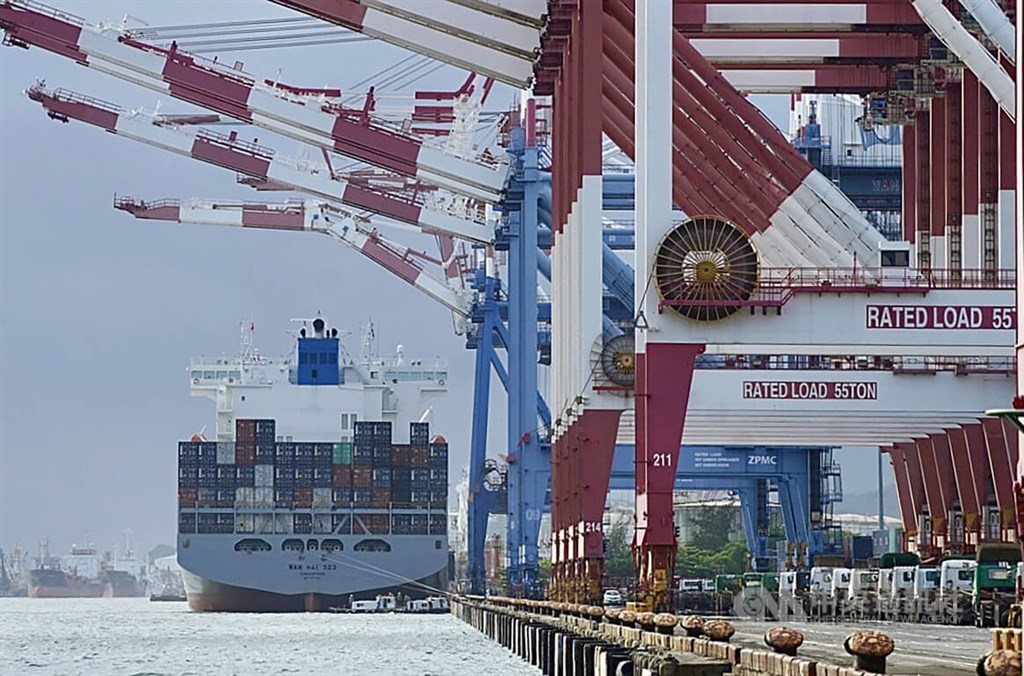 Taipei, Aug. 9 (CNA) Taiwan's Customs Administration (CA) Tuesday said a shipment from Taiwan was blocked at Chinese customs because it was not labeled as being from "Taiwan, China."
The Ministry of Economic Affairs said last week it had received word from multiple Taiwanese companies that they were informed by Chinese customs that their goods should not be labeled as originating from "Taiwan" or the "Republic of China (Taiwan's official name) on shipping cartons and their export and import declaration papers.
That would be consistent with a rule set in 2015 in which China requires that goods imported from Taiwan be labeled as being from "Taiwan, China," "Chinese Taipei," or other designations that suggest Taiwan is part of Chinese territory.
On Tuesday, the CA said it recently received inquiries from a number of companies about how to deal with the labeling rule, and on Aug. 5, a company informed it that one of its shipments had been blocked by Chinese customs because it did not comply with the rule.
In that incident, the company was told to indicate on the declaration documents that its shipment was originating from "Taiwan, China," the CA said, adding that it had contacted the relevant Chinese authorities over how to resolve the incident.
Chinese customs' strict enforcement of the rule came after China's announcements earlier this month that it had temporarily suspended imports from more than 1,000 Taiwanese food companies and of certain types of agricultural produce from Taiwan, in a move widely seen as retaliation against a 19-hour visit by U.S. House Speaker Nancy Pelosi to Taiwan from Aug. 2 to Aug. 3.
The CA said it did not know the types or amount of products that had been blocked because the company did not provide it with related information.
Meanwhile, companies with shipments blocked by Chinese Customs can ask the Bureau of Foreign Trade for assistance, it said.
Nikkei Asia on Aug. 5 reported that Apple Inc. had earlier informed its Taiwanese suppliers to obey the labeling rule, because of expected strict enforcement by Chinese customs.
Taiwan's authorities do not allow shipments originating locally to be labeled as being shipped from "Taiwan, China," making it difficult for local exporters to comply with China's more strict enforcement of the rule.
Related News
Aug. 11: Government to spend NT$200 million on marketing food amid China bans
Aug. 9: 45 warplanes, 10 warships spotted near Taiwan as PLA drills continue
Aug. 9: Taiwan's diplomatic ties stable amid possible China retaliation: FM
Aug. 8: Taiwan exports rise for 25th straight month in July
Source: Ministry of Foreign Affairs
Aug. 8: Chinese drills aligned with plans for taking Taiwan by force: Expert
Aug. 7: Taiwan to hold live-fire artillery drills to test combat readiness
Aug. 6: U.S., Japan, Australia urge China to stop military drills
Aug. 6: Defense ministry says China simulating attack on Taiwan
Aug. 5: China's drills a 'new normal' aimed at changing status quo: Experts
Aug. 4: President Tsai calls China's live-fire drills 'irresponsible act'
Aug. 4: China fires 11 Dongfeng ballistic missiles into waters off Taiwan: MND
Aug. 4: China cannot stop world leaders from visiting Taiwan: Pelosi
Aug. 3: China's military exercises aimed at blockading Taiwan: defense ministry
Aug. 3: China imposes new trade restrictions on Taiwan as Pelosi visits
Aug. 2: Visit to honor 'unwavering' U.S. commitment to Taiwan: Pelosi