China's military drills around Taiwan 'highly provocative': MND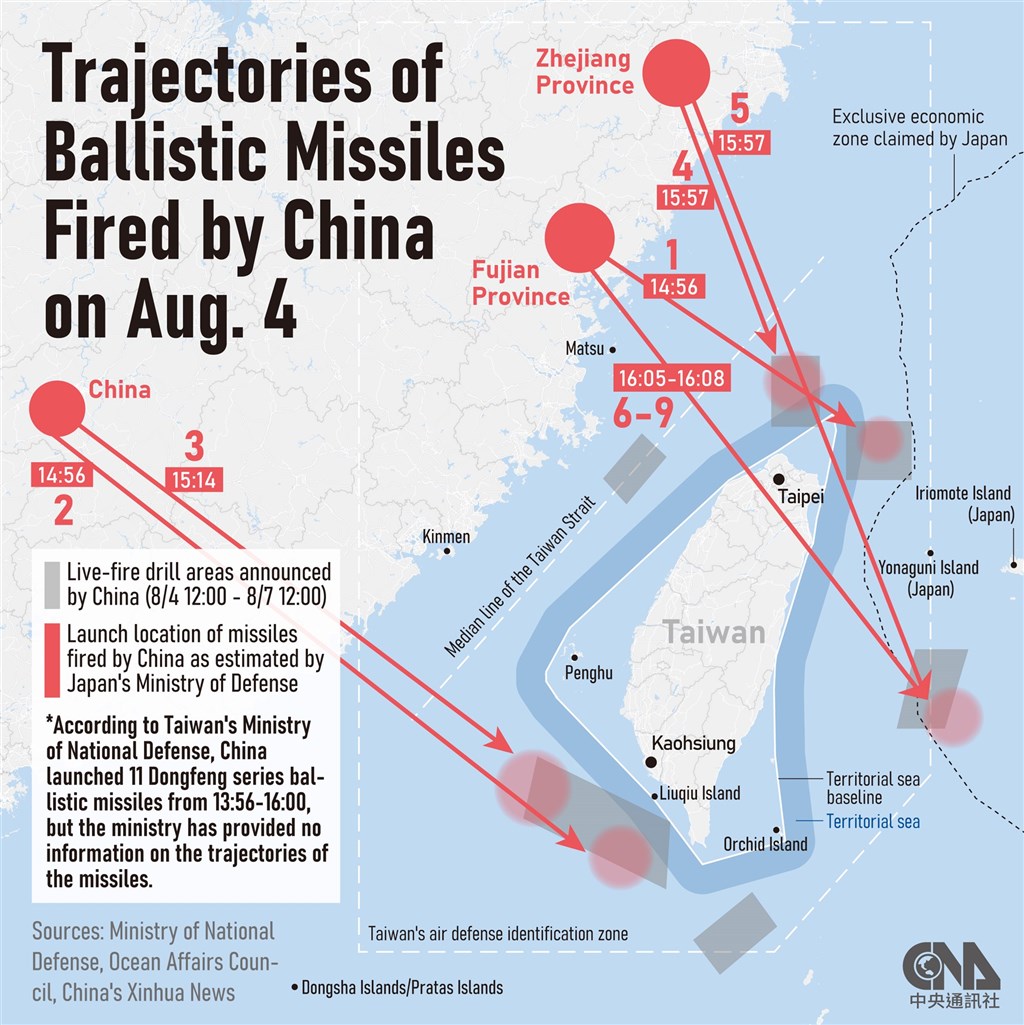 Taipei, Aug. 5 (CNA) Taiwan on Friday described the military exercises being conducted by China around the island nation as "highly provocative" after some Chinese aircraft and warships crossed the median line of the Taiwan Strait.
As of 11 a.m. Friday, several People's Liberation Army (PLA) aircraft and warships had been spotted in waters around Taiwan, with some crossing the median line, Taiwan's Ministry of National Defense (MND) said in a statement.
The median line serves as an unofficial border separating Taiwan and China and breaching it represents a more aggressive posture than Beijing's frequent sorties in the past two years into Taiwan's air defense identification zone.
The MND did not provide any details on how many Chinese military aircraft and ships crossed the median line on Friday, after saying 22 PLA planes did so on Thursday.
In response to the "highly provocative" exercises, the military will enhance its capabilities and readiness for war to safeguard the country's sovereignty without escalating tensions or triggering conflicts that might lead to a war, the MND said in a statement.
China's PLA began four days of live-fire military drills in six maritime areas around Taiwan on Thursday after U.S. House of Representatives Speaker Nancy Pelosi concluded a 19-hour visit to Taiwan on Wednesday.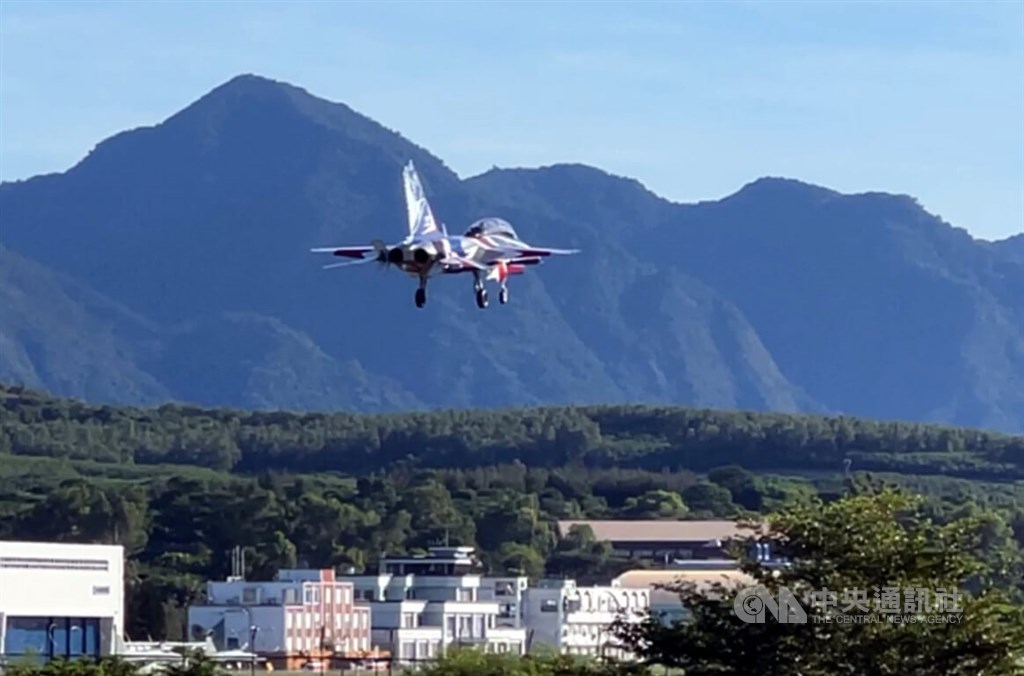 Update
Aug. 8: China's Yellow Sea drills won't affect Taiwan int'l flights: MOTC
Aug. 7: China sends 66 warplanes, 14 warships around Taiwan Sunday
Aug. 6: 20 Chinese warplanes, 14 warships deployed around Taiwan: MND
Aug. 6: U.S., Japan, Australia urge China to stop military drills
Aug. 6: Taiwan companies told to abide by China's labeling rule: MOEA
Aug. 5: 68 Chinese warplane, 13 warship sorties recorded around Taiwan: MND
Aug. 5: China's drills a 'new normal' aimed at changing status quo: Experts