Hon Hai could face up to NT$25 million fine for China investment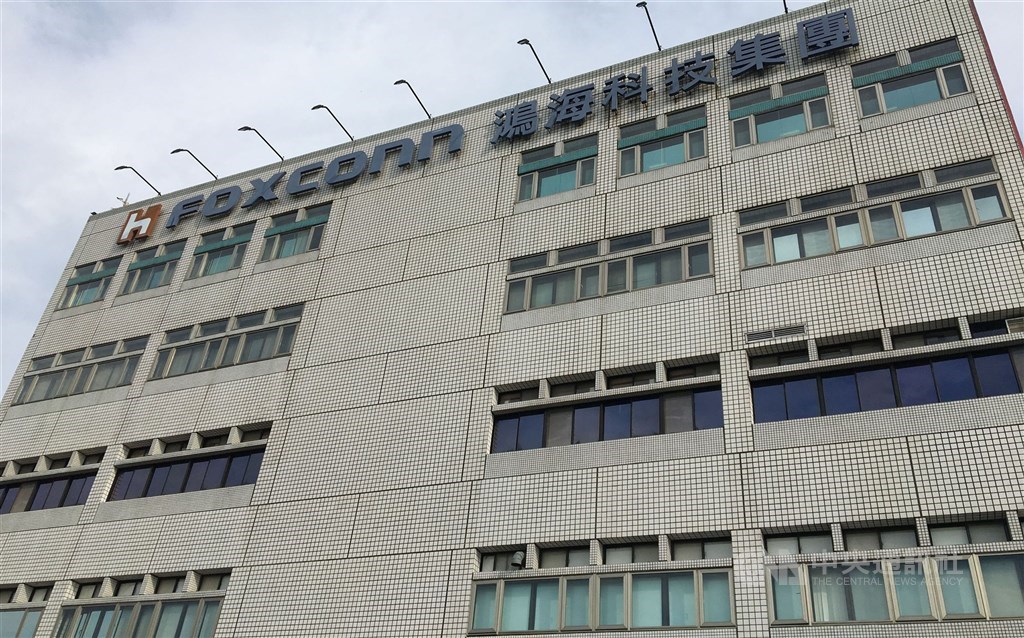 Taipei, July 15 (CNA) Taiwan-based Hon Hai Precision Industry, known as Foxconn on the global market, could face a fine of up to NT$25 million (US$834,878) for investing in embattled Chinese chip conglomerate Tsinghua Unigroup without approval from the government, an official from the Ministry of Economics Affairs (MOEA) said Friday.
Hon Hai said Thursday in a statement to the Taipei stock exchange that it has invested 5.38 billion Chinese yuan (US$793.36 million) in Tsinghua Unigroup through a private equity fund.
That Hon Hai completed the transfer of ownership in the investment, as it said in the statement, without filing an application with the Investment Commission under the MOEA to review and approve violates related laws and regulations on investments in China, said the official who declined to be named.
In accordance with Article 35 and Article 86 under the Act Governing Relations between the People of the Taiwan Area and the Mainland Area, Hon Hai could face a maximum fine of NT$25 million, the official said.
The MOEA was only informed by Hon Hai on Thursday that it would submit an application about the case to the Investment Commission for review, the official said.
The specific amount of the fine will be determined after the ministry examines the scale of the investment, specific projects, and whether there was any other negligence involved, the official said.
According to Hon Hai's statement on Thursday, Shenzhen-based Foxconn Industrial Internet Co., which is listed on the Shanghai Stock Exchange, made the investment through Beijing Zhiguangxin Holding Co. Beijing Zhiguangxin Holding has fully taken over Tsinghua Unigroup's equity under a restructuring arrangement.
The debt-laden Tsinghua Unigroup, a vast conglomerate that was spun out of Tsinghua University in Beijing, completed its year-long debt-restructuring process on Monday, ending the company's struggle to keep afloat some of China's semiconductor operations.
Zhiguangxin's major shareholders are mainly Chinese state-owned enterprises, according to Chinese media reports.
Update
Aug. 10: Hon Hai touts plan B if Unigroup investment fails to secure approval
Aug. 10: Hon Hai reports record Q2 profit