Taiwan military alert about Chinese ships spotted nearby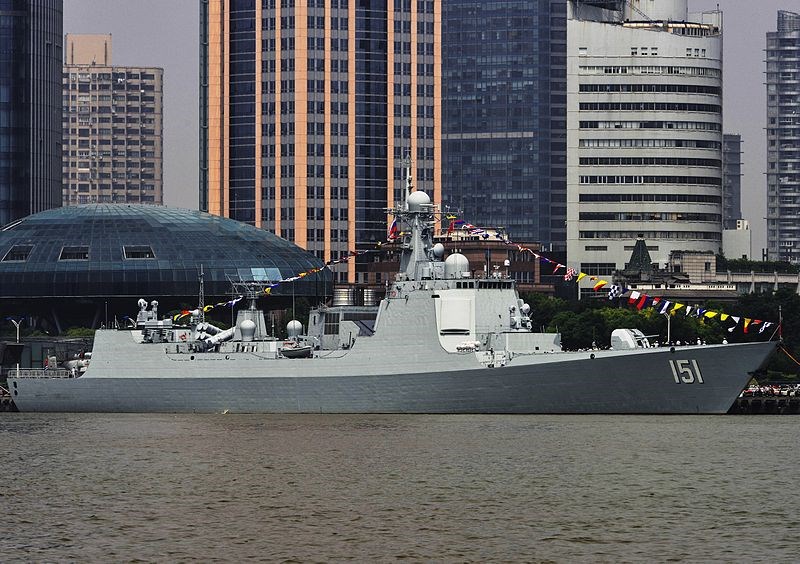 Taipei, June 23 (CNA) Taiwan's military is aware of Chinese People's Liberation Army Navy (PLAN) ships that recently sailed near the country and had deployed warships to monitor their movements, military spokesman Sun Li-fang (孫立方) said Thursday.
Despite the grave threat, the military is determined to maintain training and combat-readiness and is confident of being able to safeguard national security, Sun said at a press conference, responding to the recent news that the PLAN's Type 056A light frigate (Jiangdao Class) and Type 052C guided-missile destroyer (Luyang-II Class) had sailed separately between Yonaguni Island of Japan's Okinawa Prefecture and Taiwan's Yilan County on Tuesday.
The Type 056A light frigate was spotted at around 9 a.m. (8 a.m. Taiwan time) Tuesday in the sea about 220 km north of Yonaguni Island and Type 052C guided-missile destroyer at 11 p.m. the same day about 210 km north of the island, Japan's Ministry of Defense said in a press release Wednesday.
The two PLAN ships traveled southward between Yonaguni Island and Yilan and headed for the Pacific Ocean, according to the release.
According to media reports, the two PLAN ships were among several Russian and Chinese warships that Japan's Ministry of Defense has observed near Japan's territory recently.
Japanese Defense Minister Nobuo Kishi on Wednesday criticized Chinese and Russian warships recently sailing near Japan for their "show of force," warning against such actions as saber-rattling tactics against his nation, according to a Kyodo News report that day.
Kishi, who was then visiting Phnom Penh, expressed concern over "nearly 10 Russian and Chinese ships" moving around Japan on similar routes since mid-June, according to the report.
He described the actions as "almost circling Japan," the report said.
Citing press releases from Japan's Ministry of Defense, CNN reported on Wednesday that at least eight Russian and Chinese warships have been spotted in the seas near Japan this week.
There was no claim from Tokyo that Russia and China were coordinating their actions, like they did last October when 10 Russian and Chinese warships jointly participated in exercises in which they circumnavigated much of the Japanese archipelago, CNN reported.