China's military-business fund aims to secure war tech: Taiwan expert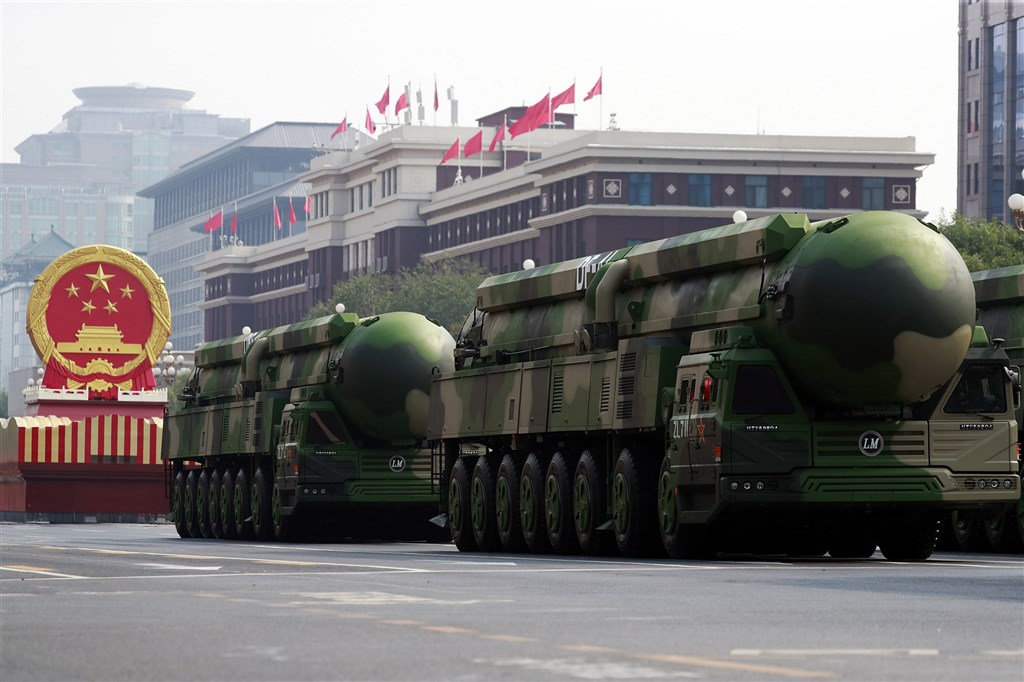 Taipei, April 16 (CNA) A move by a group of Chinese military and business institutions to invest approximately NT$14 billion (US$500 million) to organize a venture capital fund is intended to secure high-end war technology by circumventing sanctions imposed by Washington, according to an expert from a Ministry of National Defense think tank.
The alliance demonstrated Chinese military ambitions to pour massive funds to cultivate a military supply chain in China at a time when Beijing has stepped up its military threats against Taiwan, said Yang I-Kwei (楊一逵), a researcher at the Institute for National Defense and Security Research, in an article published on Friday.
Yang's comments came after Guangzhou Haige Communications Group Corp., which provides communications and navigation equipment to the Chinese military, announced on April 7 that it would team up with China Poly Group and other entities to set up a venture capital fund, valued at 3 billion Chinese yuan (NT$13.7 billion), for military-related equipment development.
Haige Communications, whose predecessor was a Chinese military ordnance factory, has a base of customers from China's army, navy, and air force, and had participated in the development of the military-led BeiDou Satellite Navigation System.
China Poly Group is a state-owned Chinese business group that is among 102 central state owned enterprises under the supervision of the state-owned Assets Supervision and Administration Commission of the State Council.
Yang said the group has served as an importer and exporter of military equipment for China.
All of the participants in the newly announced capital venture fund have close ties with Chinese authorities with China Poly Group being one of the largest controlling institutions of the venture capital fund, said Yang.
More significantly, PolyTech, which is part of China Poly Group, serves as the largest state-owned supplier of military equipment, missile technologies and drones to Chinese military, Yang said.
In addition, Yang said, Haige Communications had become an important supplier of war simulation and military pilot training systems to the Chinese military.
The new venture capital fund is expected to serve as a platform for the Chinese military to enhance its influence in technology competition between Washington and Beijing, which could help Beijing skirt sanctions imposed by Washington and even secure technology from the U.S., said Yang.
Yang said the COVID-19 pandemic, Washington's sanctions against Beijing, and the invasion of Ukraine by Russia had prompted many venture capitalists to flee the Asian region so he suspected that the Chinese authorities wanted the new venture capital fund to re-energize the domestic capital venture market and boost information and communications development in a bid to commercialize its technology in the future.
Yang warned that the Chinese military's efforts in information and communications technology development were expected to enhance the authorities' supervision and control of civil information use and pose larger threats to the democratic world.