Rights groups express concern for jailed activist Lee Ming-che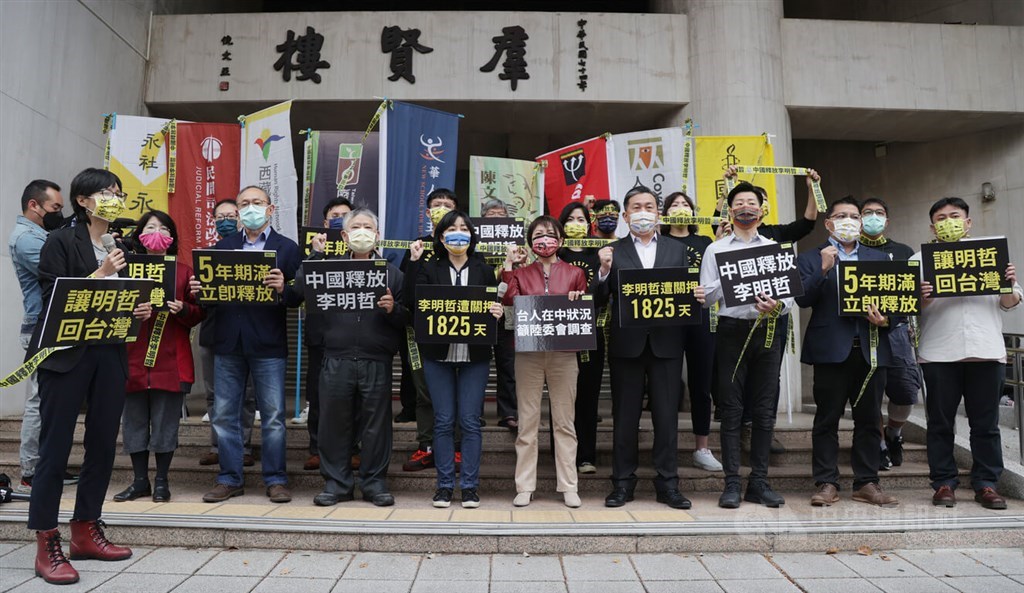 Taipei, March 18 (CNA) Human rights groups expressed concern on Friday about Taiwanese national Lee Ming-che (李明哲), who is in prison in China, saying his family has been unable to get in touch with the jailed activist since 2020.
At a press conference held on the eve of the fifth anniversary of Lee's arrest, Amnesty International Taiwan Secretary-General Chiu I-ling (邱伊翎) said Lee's family had been unable to get in touch with Lee since the global outbreak of COVID-19 in 2020.
Lee's wife Lee Ching-yu (李凈瑜) has applied to visit her husband at Chishan Prison in Hunan Province 16 times over the past two years but to no avail, Chiu said.
During the same period, Lee was barred from speaking to Lee Ching-yu on the phone or writing to his family, Chiu said, adding that Lee's current status in prison, including his health, remains unclear.
According to Chiu, Lee has experienced cruel treatment during his imprisonment which violates the international human rights law, including being fed with rotten food and deprived of warm clothes during the winter.
Update: Jailed Taiwanese Lee Ming-che to be released soon: Chinese official (April 13)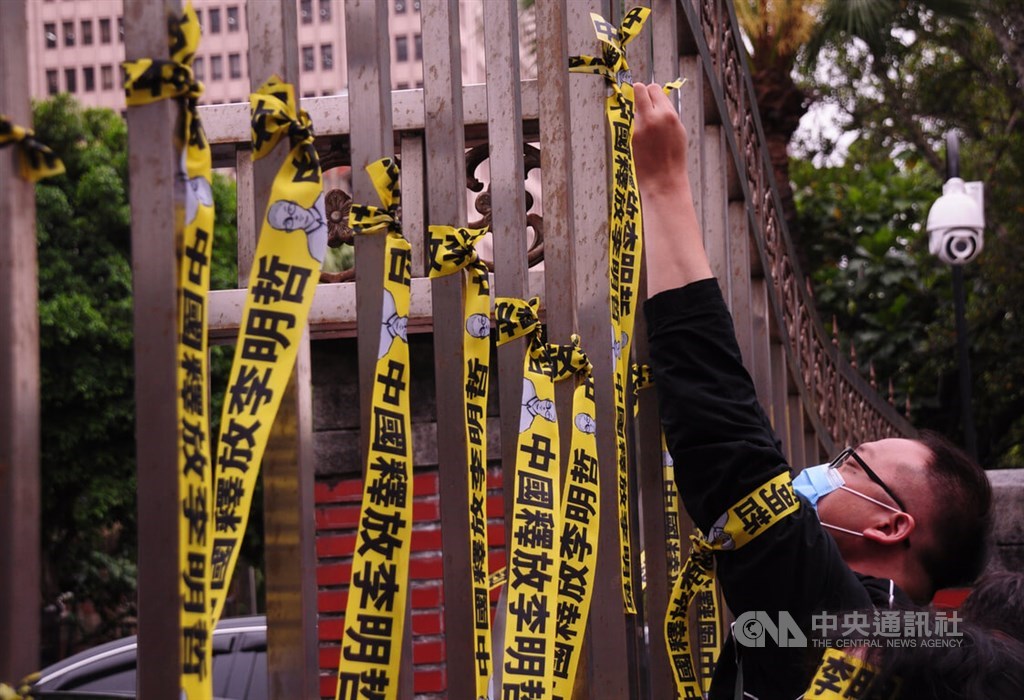 Lee was sentenced to five years in prison in November 2017 for "subversion of state power," after being accused of using online discussion groups to disseminate information and articles attacking the Chinese government.
Lee, a staff member at Wenshan Community College in Taipei, was arrested by the police in March 2017 on a visit to China's Guangdong Province from Macau.
Human rights groups have estimated that Lee would complete his five-year sentence on April 14, but they now worry that the Chinese government may not release Lee by that time, or allow Lee to return to Taiwan after releasing him.
Chiu said that so far, Lee Ching-yu had not received Lee's verdict document nor any information from the Chinese authorities about Lee's pending discharge.
Lawyer Jiang Zung-shiang (江榮祥), who spoke on behalf of the non-governmental Judicial Reform Foundation, said Lee was given five years of imprisonment and an additional two years of disenfranchisement.
Even if Lee is released from prison after serving his jail term, it remains uncertain whether the Chinese government will allow him to return to Taiwan, Jiang said, referring to the disenfranchisement penalty.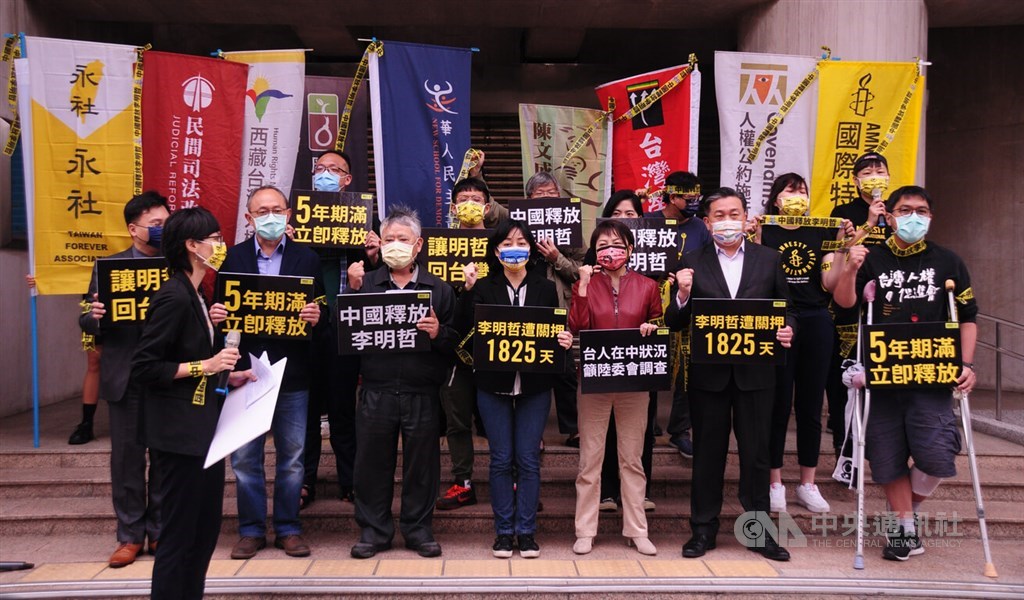 "Let Lee Ming-che return home," said Democratic Progressive Party (DPP) Legislator Wang Ting-yu (王定宇) at the press conference.
China has jailed Lee for 1,825 days, and it is time for China to abide by its own law and release Lee in April and allow him to come back to Taiwan, Wang said.
Meanwhile, DPP lawmaker Fan Yun (范雲) said Taiwan's Mainland Affairs Council (MAC) needs to try its best to ensure that Lee will be released after completing his sentence and help him to return home once he is discharged from prison.
Chiu, from Amnesty's Taiwan office, suggested that MAC, the top government body handling cross-Taiwan Strait affairs, should also investigate how many Taiwanese nationals have been detained in China on national security grounds over the years.
In a statement issued later the same day, MAC said it would offer assistance and support to Lee and his family and strive to ensure Lee's safe return to Taiwan. MAC also urged the Chinese government to disclose when it would release Lee.