27 Chinese military planes enter Taiwan's ADIZ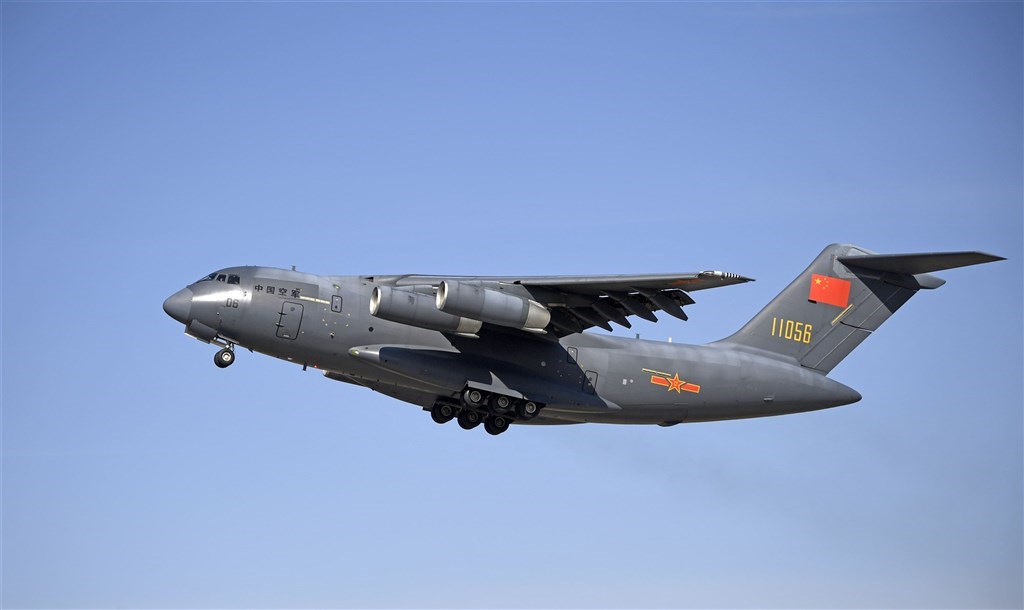 Taipei, Nov. 28 (CNA) Twenty-seven Chinese military aircraft flew into the southwestern and southeastern parts of Taiwan's air defense identification zone (ADIZ) on Sunday, including the aerial refueling version of a transport plane which was seen for the first time in the zone.
According to the Ministry of National Defense (MND), the Chinese planes came in three groups.
The two groups that flew deep into Taiwan's southeastern ADIZ consisted of two KJ-500 third-generation airborne early warning and control (AEW&C) planes, one Shaanxi Y-9 electronic warfare plane, five H-6 bombers, one Y-20 aerial refueling tanker, and four Chengdu J-10 and two Shenyang J-16 fighter jets
The group that flew into the southwestern ADIZ was entirely fighter jets, consisting of two Chengdu J-10, four Shenyang J-11, and six J-16s
The ADIZ flights also marked the first sighting of the Y-20 aerial refueling tanker, which, according to the MND, is a refitted variant of China's Xi'an Y-20 large military transport airlifter.
The MND said that the oil tanker made its maiden flight in 2019, and has the ability to carry about 60 tons of fuel.
As Chinese aircraft have begun flying into Taiwan's ADIZ regularly over the last year, the MND started publishing a tally of such flights on Sept. 17, 2020.