Taiwan to seek help from China with suspect in New Taipei murder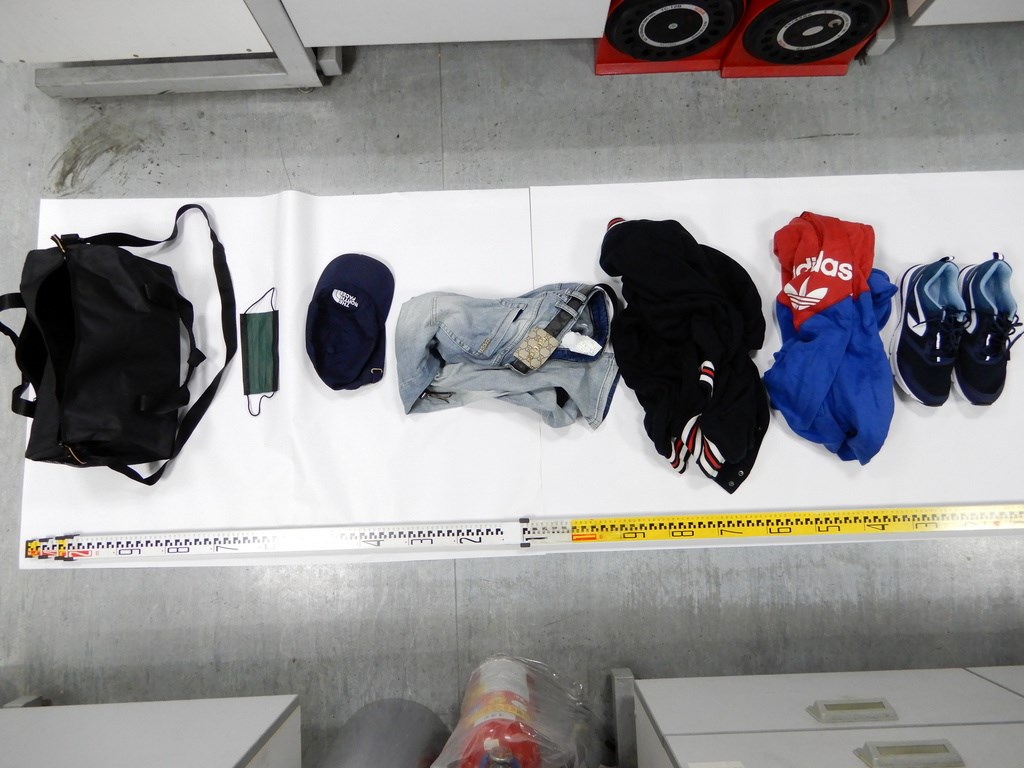 New Taipei, Nov. 23 (CNA) Taiwanese authorities will seek Beijing's help in extraditing a man back to Taiwan who fled to China just hours after allegedly gunning down a person in New Taipei's Xindian District on Monday.
Taiwan's Criminal Investigation Bureau is waiting to receive a formal request from the New Taipei police before contacting Chinese authorities in the hope of having the suspect, surnamed Huang (黃), extradited back to Taiwan, it said Tuesday.
Huang is currently believed to be in quarantine at a hotel in Xiamen.
Taiwan and China signed an agreement on jointly fighting cross-Taiwan Strait crime and providing judicial assistance in 2009, and China has repatriated wanted criminals to Taiwan in the past based on the pact.
With relations between the two sides at a low point, however, it is unclear how Beijing will react to Taiwan's request.
The shooting occurred early Monday, and Xindian police first learned of it at around 8 a.m. when it received a report that a man had collapsed on Hua Yuan First Road.
When emergency personnel arrived at the scene, they found a man suffering from out-of-hospital cardiac arrest (OHCA), meaning that he had no heartbeat and was not breathing before arriving at hospital.
Two gunshot wounds were found on the left side of his neck, police said, and officers also discovered four shell casings at the scene.
The 45-year-old victim, identified by his last name Ho (何), was later pronounced dead by a local hospital.
Ho was shot near his house as he returned home after dropping his child at school, police said.
Neighbors who heard the gunshots came out to check what happened and immediately contacted the man's wife to call for help, according to police.
Based on video footage from nearby roadside surveillance cameras, Huang was seen fleeing from the crime scene in a silver car, which was subsequently found ditched at a mall parking lot on Huanhe Road in Xindian later Monday.
A special task force directed by the Taipei District Prosecutors Office managed to identify Huang, who is in his 30s, as the suspect in the case after an overnight investigation.
Police said additional surveillance footage showed that Huang attempted to hide his tracks by changing into different clothes several times, starting at the Xindian mall, where he then grabbed a taxi to the Taipei MRT's Longshan Temple Station.
Once there, he again changed clothes and took another taxi to Taoyuan International Airport, where he boarded a plane that departed for China at around noon, they said.
On Tuesday, Xindian police said the airport police recovered a pistol with a bullet in its chamber in a roadside ditch outside a Taoyuan International Airport terminal that was likely the one used by the gunman in the shooting.
National Police Agency Director-General Chen Ja-chin (陳家欽) said Tuesday that authorities are working around the clock to bring the suspect to justice.
According to Xindian police, the motive behind the crime remains unknown and is still being investigated.