39 Chinese military planes enter Taiwan's ADIZ, setting a record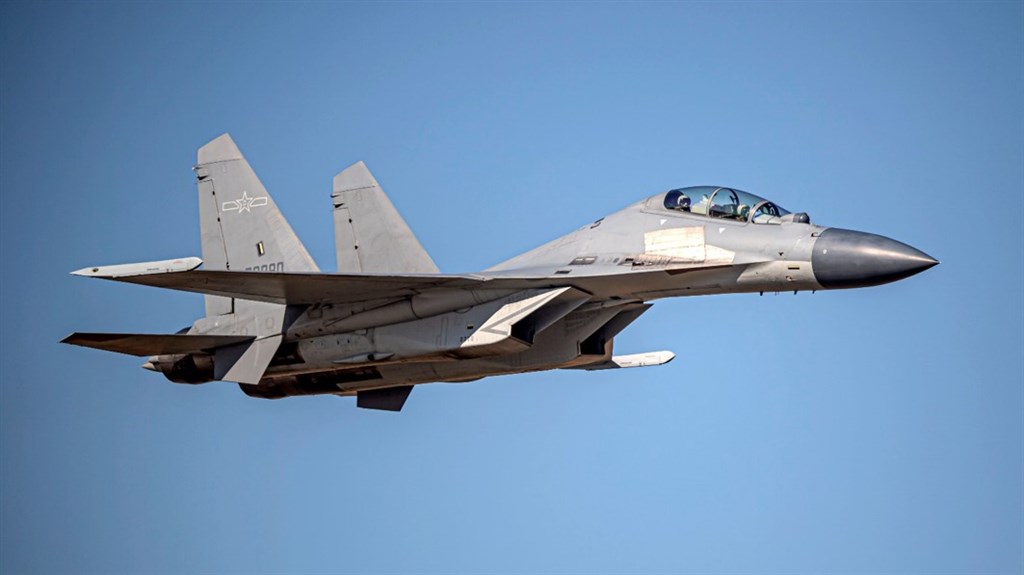 Taipei, Oct. 3 (CNA) The single-day number of Chinese military aircraft that flew into Taiwan's southwestern air defense identification zone (ADIZ) continued to rise, with 39 recorded on Saturday, the highest since Taiwan began issuing a tally of such actions in September 2020, according to the Ministry of National Defense (MND).
According to the MND's report, 14 Shenyang J-16 and four Sukhoi SU-30 fighters, and two Y-8 anti-submarine warfare planes entered the southwest part of Taiwan's ADIZ during daytime on Saturday, followed by another 19 on the nighttime.
They were 12 Shenyang J-16 and six Sukhoi SU-30 fighters, and one KJ-500 airborne early warning and control airplane.
The Taiwan Air Force responded by scrambling planes to monitor the Chinese aircraft, issuing radio warnings, and mobilizing air defense assets, the ministry said.
That airspace is considered part of Taiwan's ADIZ, an area declared by a country to allow it to identify, locate and control approaching foreign aircraft, but such zones are not considered territorial airspace.
The incident occurred one day after 38 Chinese aircraft, including 24 J-16 fighter jets, entered Taiwan's ADIZ on Friday, setting a record for the largest intrusion since September 2020, when Taiwan began releasing records of such actions by China.