Hong Kong office suspends Taiwan operations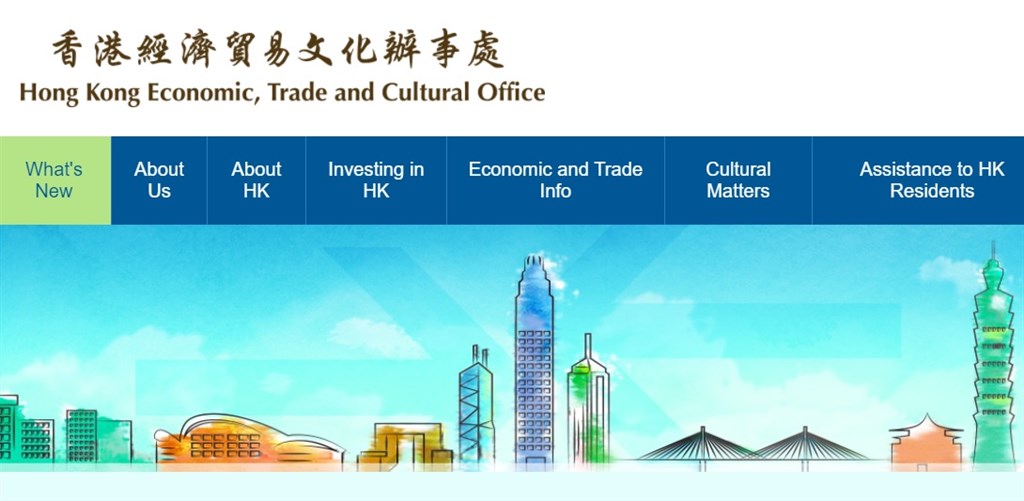 Hong Kong, May 18 (CNA) The Hong Kong Economic, Trade and Cultural Office (HKETCO) in Taiwan has suspended its operations, starting from Tuesday, according to the Hong Kong Special Administrative Region government.
The Hong Kong government gave no reason for the stoppage, saying only that it has nothing to do with the recent surge in domestic COVID-19 cases in Taiwan.
During the suspension, the Hong Kong government will use the 1823 and 1868 telephone hotlines and its website to offer consultations or help for Hong Kong citizens in Taiwan, as well as providing general information to Taiwanese people, the notification said.
In an email response to CNA, Hong Kong's Constitutional and Mainland Affairs Bureau said the matter has nothing to do with the COVID-19 pandemic situation in Taiwan, but gave no other details.
According to sources close to the issue, the main reason is that the Taiwanese authorities have denied a work permit for a new director of HKETCO -- a position that has been left vacant since the previous director terminated his tenure one or two years ago.
Taiwan's Mainland Affairs Council (MAC), meanwhile, expressed "deep regret" in a statement over the decision it described as unilaterally made by the Hong Kong government.
According to the MAC, Taiwan's agency in charge of cross-Taiwan Strait interactions, the HKETCO was set up in 2011 in compliance with a mutual agreement that allowed Taiwan and Hong Kong to open offices on either side.
The MAC said, however, that it "respects Hong Kong's decision."