46 Taiwanese nationals sentenced in China for telecom fraud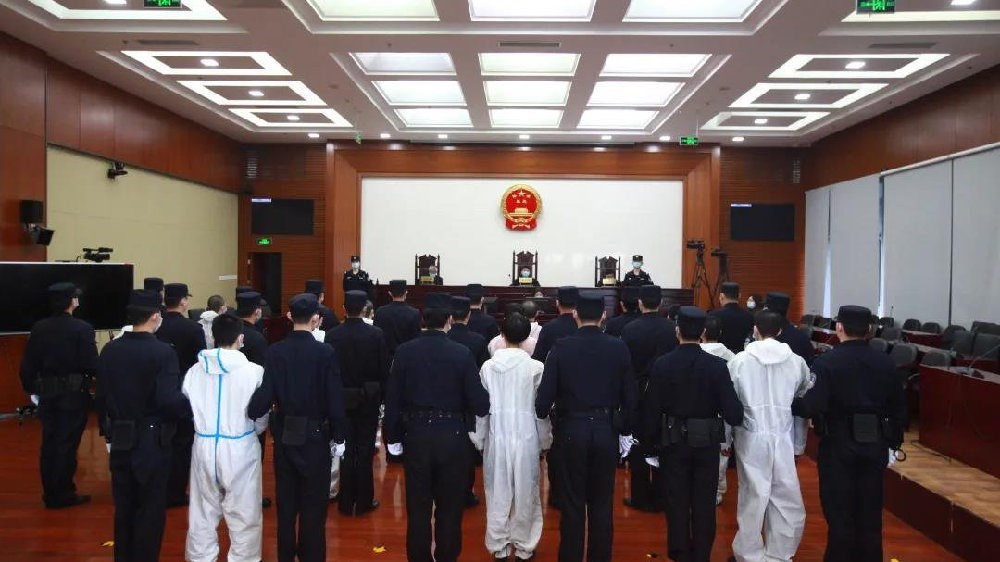 Taipei, April 16 (CNA) A court in Beijing on Friday sentenced a total of 46 Taiwanese nationals, who were deported from Spain in 2016, to up to 13 years in jail for their alleged involvement in telecom fraud.
The accused were charged with defrauding Chinese people from Spain in two separate cases, according to a bulletin posted by the Beijing Municipal High People's Court on its Weibo account.
In one of the two cases, seven main culprits, including one surnamed Lu, were sentenced to 10-13 years in prison for victimizing residents in Mainland China from October-December 2016, the court said.
Lu's 28 accomplices were given sentences ranging from four years and six months to eight years behind bars, the court said.
The modus operandi of the group is to pose as police officers, prosecutors, judges and other government officials to deceive their victims and trick them into transferring their money to a designated account.
According to the court, the fraud ring successfully swindled 4.4 million Chinese Yuan (US$678,000) from 66 Chinese victims.
In another case, 11 Taiwanese nationals, led by their leader surnamed Tsai, were given jail terms of five years to 10 years for the similar crimes committed during the same period, the court said.
They victimized 10 people in Mainland China and Hong Kong, taking 3.2 million Chinese yuan from them using similar tactics, the court said.
The bulletin stressed that the rights of the accused were fully protected during the trials.
The 46 accused were part of the 237 telecom fraud suspects (218 of them being Taiwanese) arrested by police authorities in Madrid and Barcelona in 2016. They were all deported to China, including the Taiwanese, despite Taipei's opposition.
Among the Taiwanese deportees, 29 were sentenced to jail terms ranging from four-and-a-half years to 14 years by Beijing's court late last year.
Responding to CNA queries, Chiu Chui-cheng (邱垂正), spokesman of Taiwan's Mainland Affairs Council (MAC), reiterated Taiwan's long-standing position that both sides should combat cross-border crime through cooperation and that Taiwanese suspects should be sent home for trial.
Chiu urged China to protect the judicial rights of accused Taiwanese held in China and allow their relatives to visit them.
The MAC is Taiwan's top agency responsible for the planning and implementation of cross-strait relations.