Chinese military vessels detected near Taiwan missile test areas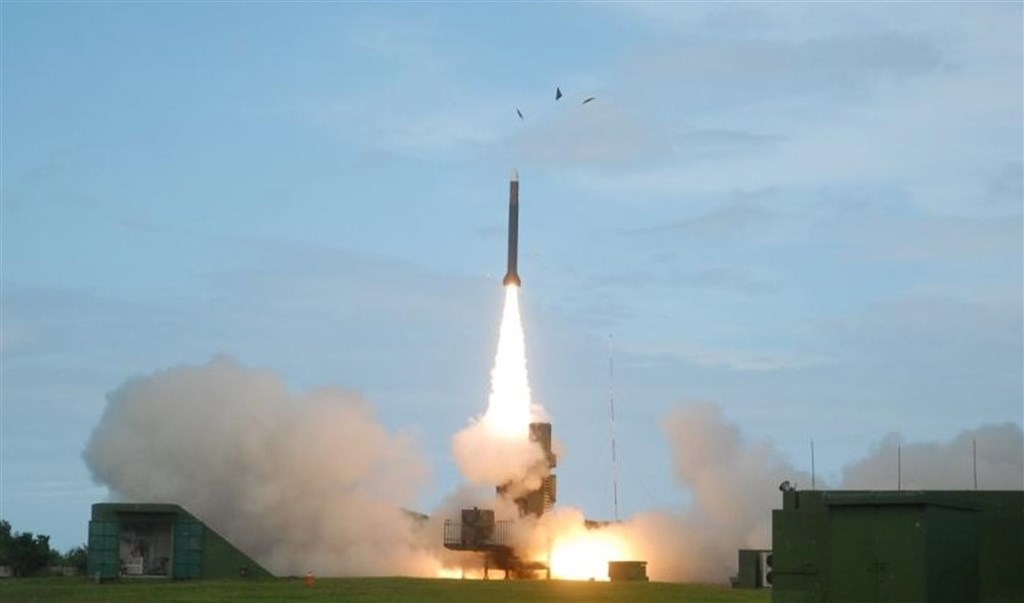 Taipei, April 7 (CNA) Two Chinese military vessels have been detected near Orchid Island since Tuesday as Taiwan began a three-day missile test Wednesday in the area.
The military-run National Chung-Shan Institute of Science and Technology (NCSIST) announced in March that it would hold two missile tests at Jioupeng Military Base in Pingtung County, from April 7 to 9 and April 13 to 16.
As is normally the case, the institute did not reveal the reason for the missile tests, nor did it disclose the weapon systems to be tested.
A retired NCSIST employee told CNA, however, that the military will likely fire rockets from its extended-range Ray-Ting 2000 artillery multiple launchers in the first test, judging from the danger zone established during this period.
The zone covers waters from Orchid Island to Green Island off the coast of southeastern Taiwan, according to the NCSIST notice.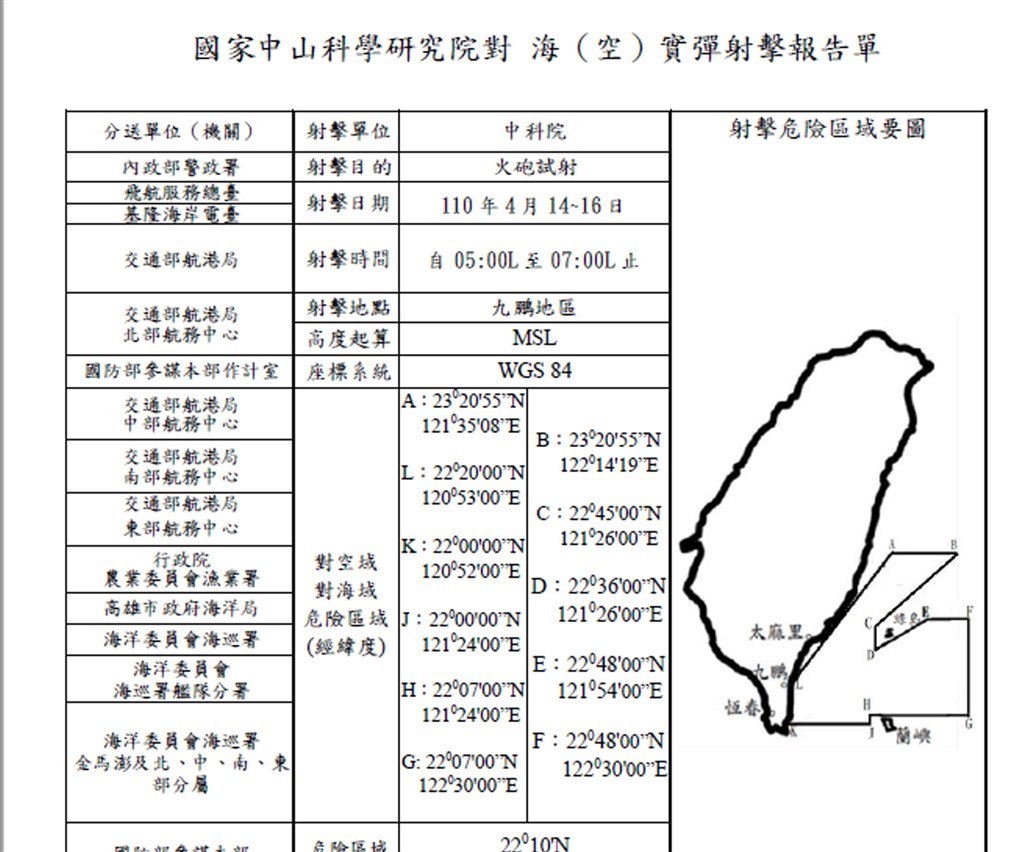 The tests starting on April 13 may include missiles launched using the Tien Kung III surface-to-air defense system, as the military has drawn up a danger zone covering waters from the Jioupeng base to waters well off the southern coast of Hualien County and beyond the east coasts of Green and Orchid islands.
With the tests about to begin, two Chinese People's Liberation Army (PLA) vessels were detected in the area, including a ship seen in waters approximately 36 nautical miles off the southwestern coast of Orchid Island on Wednesday at about 5 a.m.
A military source, speaking on condition of anonymity, said it was probably a reconnaissance ship that is part of China's South Sea Fleet, the movements of which are closely monitored by Taiwan's military.
If confirmed, it would be the ship's first appearance near Orchid Island this year, the military source said.
A PLA frigate moving northward was also briefly detected in waters 70 nautical miles off the east coast of Orchid Island early Tuesday morning before disappearing from the military's radar, the source said.
Ministry of National Defense spokesperson Major General Shih Shun-wen (史順文) did not provide further details Wednesday, saying only that the military closely monitors the movements of PLA vessels and aircraft, and that the situation at present remained "normal."