China's 'gray-zone' warfare against Taiwan at highest level: scholars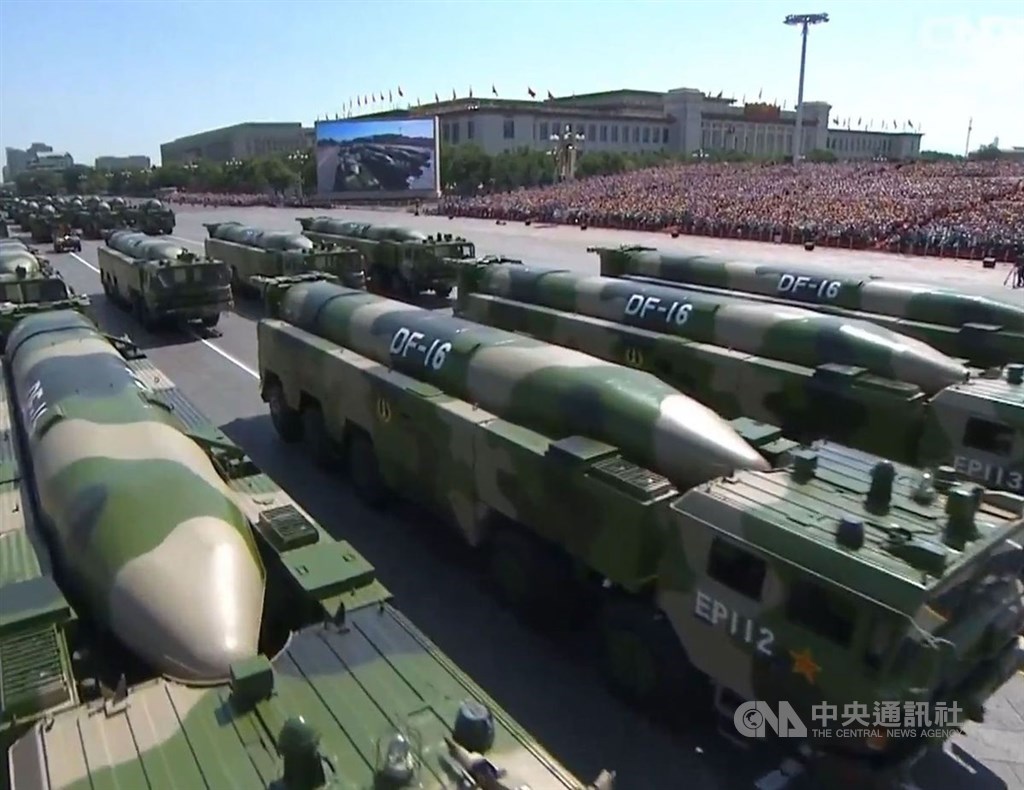 Taipei, Feb. 25 (CNA) China's "gray-zone" warfare targeting Taiwan is now at its highest level, which could signal a full-scale invasion, local military experts warned Thursday.
Shu Hsiao-huang (舒孝煌), an analyst at the government-funded Institute for National Defense and Security Research (INDSR), said that in gray-zone conflicts, the participants rely on unconventional tools, tactics and the use of non-state entities that do not cross over into formal state-level aggression.
Instead, the enemy forces put extremely high pressure on their targets, Shu said at a forum organized by the National Policy Foundation, a Kuomintang think tank.
Due to ambiguity of the enemy's actions, the targets of 'gray-zone' warfare are often uncertain how to immediately respond, he said.
Over the past years, Beijing has been conducting "gray-zone" warfare against Taipei, using tactics such as propaganda campaigns, economic pressure, online rumors, and disinformation via content farms to put political pressure on the Taiwan government, Shu said.
That type of warfare against Taiwan is now at its highest level, which could mean that Beijing is preparing for a full-scale invasion, although high tensions do not necessarily mean physical war, he said.
At the forum, former Defense Minister Andrew Yang (楊念祖) said Beijing has been engaged in a "war of attrition," with the aim of wearing down Taiwan politically, militarily, and psychologically.
Fortunately, the international community in recent years has been paying closer attention to China's military maneuvers near Taiwan, and they are also on high alert over the growing military threat posed by Beijing, Yang said.
The issue was being discussed at the forum amid almost daily incursions by Chinese military aircraft into the airspace around Taiwan.
According to Taiwan's defense ministry, China's military planes conducted 49 sorties across the median line of the Taiwan Strait in 2020, the highest annual number since 1990.
In a report last month, the INDSR said 2020 also set a record for the highest number of PLA aircraft flying into Taiwan's Air Defense Identification Zone (ADIZ) since 1996.