Over 5,000 Hong Kongers granted permits to reside in Taiwan in 2019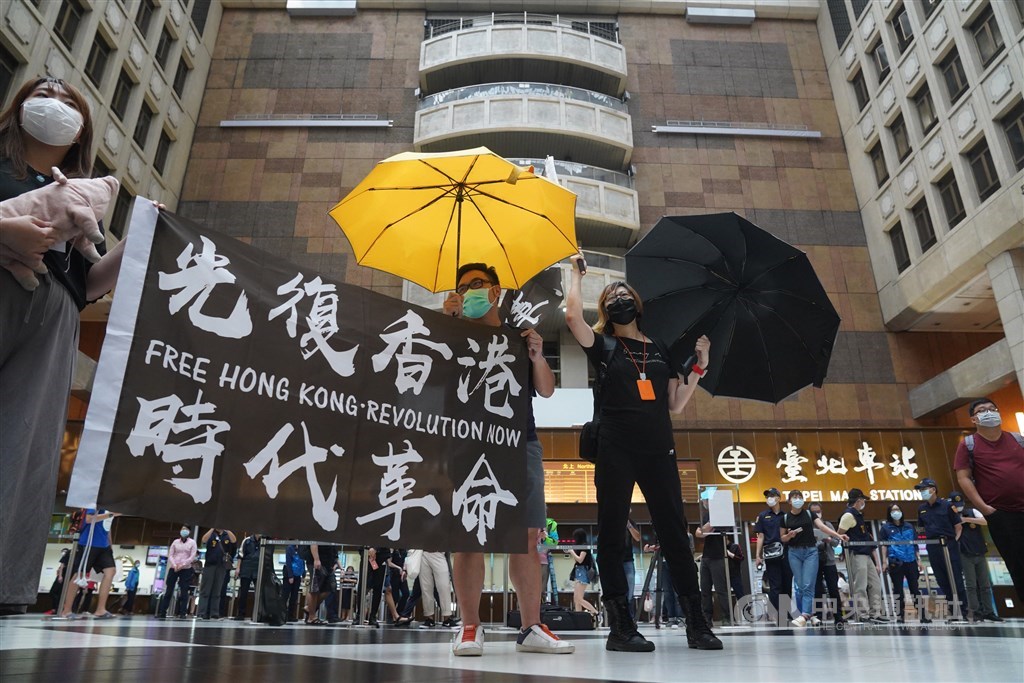 Taipei, May 23 (CNA) More than 5,000 people from Hong Kong were granted residence permits in Taiwan in 2019, up over 40 percent from a year earlier, at a time of concern over deteriorating democracy in the Chinese territory in the wake of a tightening grip by China, according to data released Saturday by the Ministry of the Interior.
The data, compiled by the ministry's National Immigration Agency (NIA), showed that a total of 5,858 people from Hong Kong obtained permits to reside in Taiwan last year, up from 4,148 the previous year, while the number of Hong Kongers who secured Taiwan identification cards also rose to 1,474 last year from 1,090 a year earlier.
In the first four months of this year, a total of 474 people from Hong Kong received residence permits in Taiwan, according to the data.
The data showed that after widespread protests against a move by the Hong Kong government to amend an extradition law escalated in September 2019, the number of people from the Special Administrative Region who obtained residence permits in Taiwan increased by more than 600 a month from September to March 2020.
In September, the number of Hong Kongers who obtained residence permits in Taiwan hit 882, rising to 1,243 in October, the NIA said.
In the following five months, the monthly figures all surpassed 600, beating the number over the same period of the previous year, the NIA added.
NIA officials said there has been an increase in Hong Kongers seeking residence permits in Taiwan over the past year, and did not rule out the possibility that the trend will continue.
Commenting on the data, some scholars in Hong Kong said the growth in the number of Hong Kongers seeking to leave the territory for Taiwan showed rising political concerns. They noted that the increasing departures started in 2014 with the Yellow Umbrella Movement seeking greater democracy, and became even more obvious in the anti-extradition protests last year.
In addition to growing worries about the political climate in Hong Kong, the scholars said that an increasing number of people there have become less happy with their lives, in particular the skyrocketing property prices.
They said the dissatisfaction is expected to increase, in particular after China submitted a draft resolution to its rubber-stamp parliament, the National People's Congress (NPC), earlier this week to tighten its control on Hong Kong, citing national security concerns, which has raised fears that a "one country, two systems" formula promised by the Chinese authorities will become a "one country, one system" model.
A vote is scheduled to be cast on the resolution at the NPC next week.