Maserati suspends Golden Horse Awards sponsorship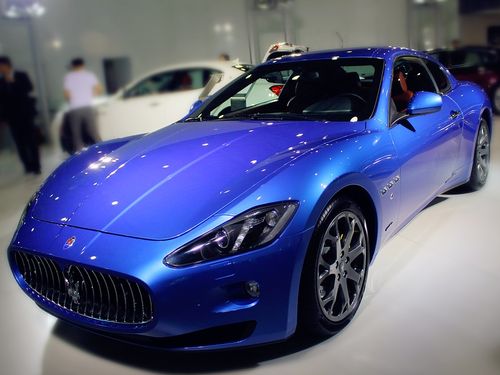 Taipei, Oct. 25 (CNA) Italian luxury car maker Maserati has suspended its sponsorship of Taiwan's annual film awards this year, citing its support for the "one China" principle, the awards organizer confirmed Thursday.
Wen Tien-hsiang, (聞天祥), executive director of the Taipei Golden Horse Film Festival Executive Committee, made the confirmation, saying the upcoming 56th Golden Horse Film Festival will not be affected and will go ahead as scheduled in November.
"Sponsors have always enjoyed high (media) exposure at the film festival and awards presentation event. We won't make things difficult for sponsoring businesses," Wen told the press.
Maserati's withdrawal shortened the list of major brands sponsoring the Taipei film festival and awards, which were established in 1962 in an effort to encourage the creation of Chinese-language films. The list of sponsors currently includes EVA Airways and McDonald's.
On Wednesday, Maserati announced on its official Weibo website in China that the initial sponsorship of the Golden Horse Awards was decided by its local distributor and did not represent the company's official position.
Maserati has since instructed its distributors to suspend all cooperation with the awards, the company said in a statement, in which it pledged to respect "China's territorial integrity, history and culture," and vowed to uphold the one-China principle.
The decision comes in the wake of China barring Chinese films and personnel from attending the 2019 Taipei Golden Horse Film Festival, scheduled to take place from Nov. 7-24, in protest at pro-independence remarks by Taiwanese filmmaker Fu Yu (傅榆) at the 55th Golden Horse Awards presentation ceremony last year.
Taiwan-China relations have deteriorated since Tsai Ing-wen (蔡英文) of the independence-leaning Democratic Progressive Party became president in May 2016.
Tsai's refusal to accept the "1992 consensus," which Beijing considers fundamental to cross-strait ties, has resulted in increasing antagonism from China toward Taiwan in recent years.
The 1992 consensus is a tacit understanding reached in 1992 between the then Kuomintang (KMT) government and the Chinese Communist government.
Under the consensus, both sides acknowledge that there is only "one China" with each side free to interpret what "China" means, according to the KMT's interpretation. However, Beijing has never publicly accepted the second part of that formula.