China's travel ban does not target DPP: writer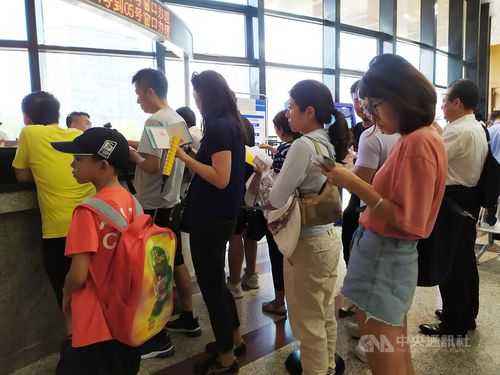 Taipei, July 31 (CNA) China's ban on independent travel to Taiwan is not aimed at Taiwan's ruling Democratic Progressive Party (DPP), but rather is part of its risk control efforts to avoid exposure at this critical time, writer Li Kan (李戡) said Wednesday.
Beijing is making an all-out effort to prevent the Chinese people from asking for political asylum in Taiwan as clashes between Hong Kongers and the local authorities over an extradition bill continue unabated, Li told CNA.
Although Beijing said the ban, effective from Thursday, was issued due to the "current state of cross-Taiwan Strait relations," many people thought it was meant to give the DPP a hard time in the run-up to the 2020 presidential election.
Li said, however, that the ban was not aimed at Taiwan's ruling party.
If the policy was intended to weaken the DPP's performance in the presidential race in January, Beijing would have also banned group tours to Taiwan because that would have caused greater losses in Taiwan's tourism sector, Li said.
"Chinese tourists who come to Taiwan on group tours are bigger spenders than independent travelers." he said.
According to Li, Beijing's decision to ban independent travel to Taiwan was made out fear that Chinese nationals would seek political asylum in Taiwan at a time when China's global image has been seriously damaged by the weeks of massive protests in Hong Kong.
"Restricting travel to Taiwan is also a form of risk control," Li said, adding that the international community is troubled by what is happening in Hong Kong and issues related to Taiwan and Xinjiang.
"With the turbulence continuing in Hong Kong, Beijing certainly will be carefully gauging every step it takes to avoid the international media headlines," he said. "It is very difficult to keep close tabs on independent travelers and prevent them from contacting all kinds of different people in Taiwan."
The key issue for China is not how many of its nationals would seek asylum in Taiwan, but rather if they would do so at this extremely sensitive time, Li said.