Kaohsiung mayor calls for more cross-strait communication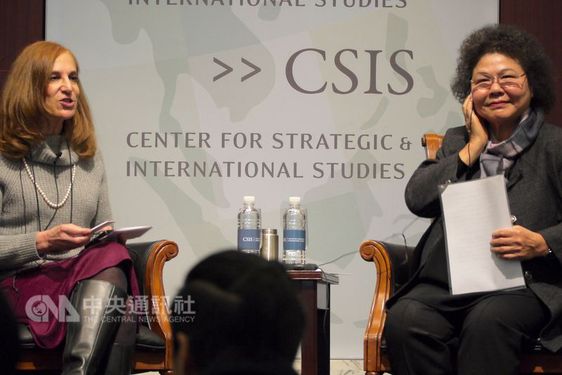 Washington, March 20 (CNA) Kaohsiung City Mayor Chen Chu (陳菊) expressed concern about the lack of communication and engagement between Taiwan and China, during a visit to Washington Tuesday.
While delivering a keynote speech at the Washington-based Center for Strategic and International Studies (CSIS), Chen discussed her views on cross-strait relations.
Chen said the two sides should be in constant communication as that would promote mutual understanding, making it easier to seek common ground while not focusing on differences of opinion.
Since taking office in May 2016, President Tsai Ing-wen (蔡英文) has repeatedly stressed: "Our goodwill will not change. But we will not bow to pressure, and will of course not revert to the old path of confrontation," Chen said, adding that Taiwan would like there will be more cross-strait communication and dialogue and to that end has continually made gestures of goodwill to China.
However, goodwill has to be a two-way process, Chen said and China should also respond positively, adding that she looks forward to more beneficial exchanges and harmonious development between the two sides.
In terms of national security, Chen said although the people of Taiwan have high hopes of the role played by the Unite States in international justice, the Tsai administration understands that Taiwan cannot depend on the U.S. and needs to develop its own economic strength and national defense capabilities.