Chinese aircraft carrier enters Taiwan's ADIZ: MND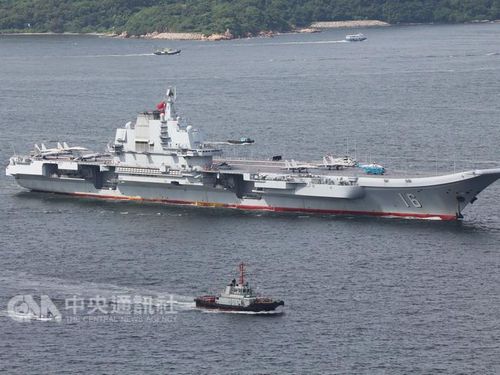 Taipei, Jan. 17 (CNA) China's aircraft carrier, the Liaoning, entered Taiwan's air defense identification zone (ADIZ) in the early hours of Tuesday, sailing just west of the median line of the Taiwan Strait, the Ministry of National Defense (MND) said Wednesday.
In a press statement, the MND said the vessel exited the ADIZ around noon on Wednesday going northwest and there was no cause for alarm.
According to the ministry, Taiwan's military was monitoring the situation the whole time and had detected nothing unusual.
The MND said it has been monitoring the Liaoning since it set sail on Jan. 4, accompanied by a number of other combat vessels, from its home port of Qingdao in Shandong province. It sailed through the Taiwan Strait the following day, continuing south into the South China Sea.
It is the Liaoning's first regional voyage since last July when celebrations were held to mark the 20th anniversary of Hong Kong's return to Chinese rule.