Detained Taiwanese activist's letters forwarded to family: China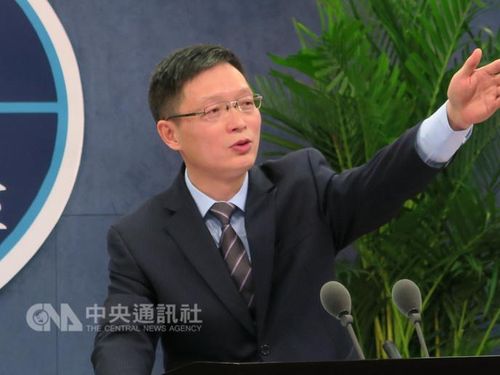 Beijing, Taipei, April 9 (CNA) Personal letters from detained Taiwanese human rights and democracy advocate Lee Ming-che (李明哲) to his family members have been forwarded to them, a Chinese government spokesman said Sunday.
An Fengshan (安峰山) of China's Taiwan Affairs Office (TAO), made the remark as Lee's wife, Lee Ching-yu (李凈瑜), was getting ready to depart for Beijing Monday, accompanied by two Straits Exchange Foundation (SEF) officials.
But in Taiwan, a human rights group said no appointments had been made to receive either the message regarding Lee's current situation or the "hand-written" letters.
Lee has been under investigation since March 19 on suspicion of engaging in activities that endanger China's national security, according to an earlier statement from the TAO.
Out of humanitarian considerations, An said, China's Association for Relations Across the Taiwan Straits (ARATS) -- the semi-official counterpart of the SEF authorized to handle civilian exchanges across the strait -- informed Lee's wife of his latest situation on April 7 through "a relevant organization of Taiwan." An did not disclose the name of the organization.
The organization also handed over personal letters from Lee to his parents and wife, according to An.
China's supposed goodwill toward Lee's wife and parents apparently had not reached the affected family members, according to Chiu Yi-ling (邱伊翎), secretary general of the Taiwan Association for Human Rights, which has been campaigning for an early release of Lee.
"Over the past two days, some people claiming to represent Beijing did call us but we cannot be sure of their 'official' status; besides, the 'representative' admitted that the letters were not the originals but copies," Chiu said.
The Lees therefore decided not to take the messages. "They have not make an appointment to meet the so-called Beijing representative, nor have they read any 'personal letters' from Lee," she added.
Responsible officials of the SEF and the Mainland Affairs Council -- the TAO's Taiwan counterpart -- admitted earlier Sunday that they were not sure if Lee Ching-yu will be admitted to China.
Official exchanges between Taiwan and China have ground to a halt since the Democratic Progressive Party's Tsai Ing-wen (蔡英文) assumed the presidency in Taipei last May.
(By Lawrence Chiu, Sophia Yeh and S.C. Chang) ENDITEM/J