Taiwan's election results inspiring to Hongkongers: democracy activist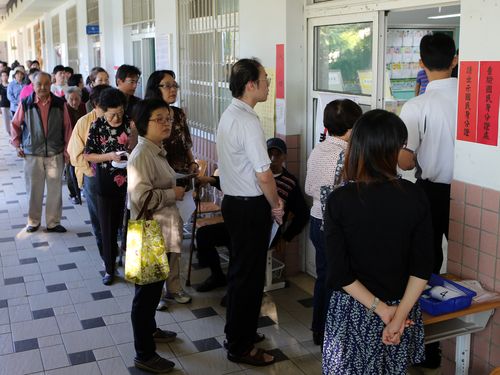 Taipei, Nov. 30 (CNA) Many people in Hong Kong are excited and inspired by the results of Taiwan's nationwide local government elections Saturday, a former chairman of Hong Kong's League of Social Democrats said Sunday.
The massive defeat suffered by Taiwan's ruling Kuomintang (KMT) in the elections shows that Taiwanese have the power to bring about change by means of their vote, Andrew To said.
"If Taiwan can create change, so can Hong Kong in the future," the 48-year-old democracy activist said at a conference in Taipei, which was held to discuss democratic developments in Taiwan, Hong Kong, Macau and mainland China, in light of the poll in Taiwan on Saturday.
To said young Taiwanese have not just civil power, but also the ability to enact change through elections, which is a great inspiration for young people in Hong Kong.
Ping Lu, a former Taiwan representative in Hong Kong and a renowned novelist and social critic, said at the conference that the results of the local government elections reflect "the rise of civil power in Taiwan."
The election results also send a "warning to those in control of political power and huge wealth on both sides of the Taiwan Strait," Ping said.
Taiwanese voters have sent a message that they will not elect candidates put forward by the so-called political bigwigs, she said.
Meanwhile, exiled Chinese pro-democracy dissident Wang Dan said the poll results in Taiwan highlighted several trends, including the increasingly important role of young voters in elections.
The candidate who gains the support of young voters in Taiwan's 2016 presidential election, will emerge as the winner, Wang said.
Wang, who was one of the student leaders in the 1989 Tiananmen Square democracy movement in China, also said that the people's choice of independent candidate Ko Wen-je for Taipei mayor signaled public impatience with the conflicts between the KMT-led "pan-blue alliance" and the "pan-green camp," which is headed by the opposition Democratic Progressive Party.
The KMT managed to secure only one of Taiwan's six municipalities and five of the other 16 cities and counties in the local government elections, compared 15 of the 22 cities and counties in the previous election in 2010.
(By Tang Pei-chun and Elizabeth Hsu; click here for results and aftermath of this year's local elections)ENDITEM /pc