U.S. dollar falls below NT$31.5 in Taipei trading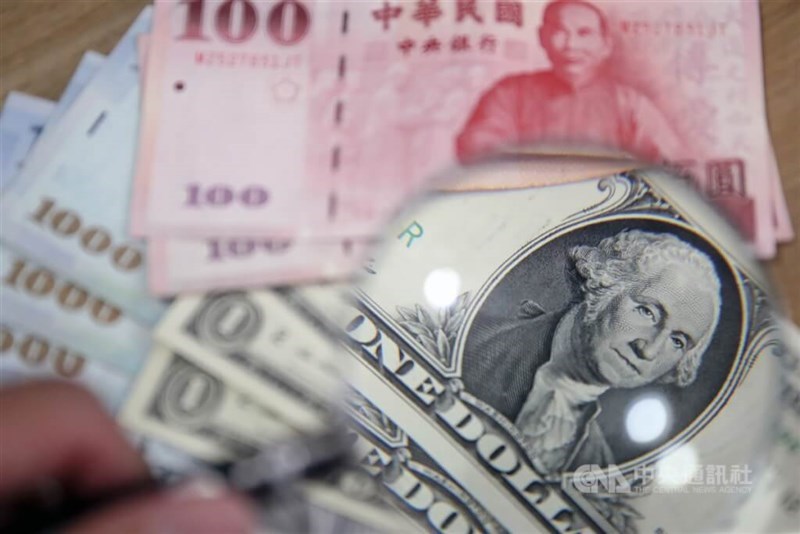 Taipei, Nov. 21 (CNA) The U.S. dollar continued to weaken in the local foreign exchange market Tuesday morning to fall below the NT$31.5 mark against the Taiwan dollar because of foreign fund inflows, dealers said.
As of 10:49 a.m. the greenback was trading at NT$31.458 against the Taiwan dollar, down NT$0.200 after it plunged NT$0.198 on Monday to close at NT$31.658 against the greenback. It was the lowest level since Aug. 2, when the U.S. dollar ended at NT$31.625.
The U.S. dollar faced lingering downward pressure as soon as the market opened and continued to fall as foreign investors moved funds out of greenback-denominated assets, betting that the U.S. Federal Reserve will end its rate hike cycle, dealers said.
That sentiment has been reinforced by lower-than-expected U.S. consumer price index and producer price index data for October, which has led to expectations that the Fed will not increase rates at its next policymaking meeting in mid-December, dealers said.
A strong showing on the local stock market gave an additional boost to the Taiwan dollar, as foreign investors sold U.S. dollars to buy Taiwan dollars, dealers said.
As of 10:49 a.m., the Taiex, the Taiwan Stock Exchange's benchmark index, had risen 182.49 points, or 1.06 percent, to hit 17,392.96.