Foxtron debuts on TWSE's Taiwan Innovation Board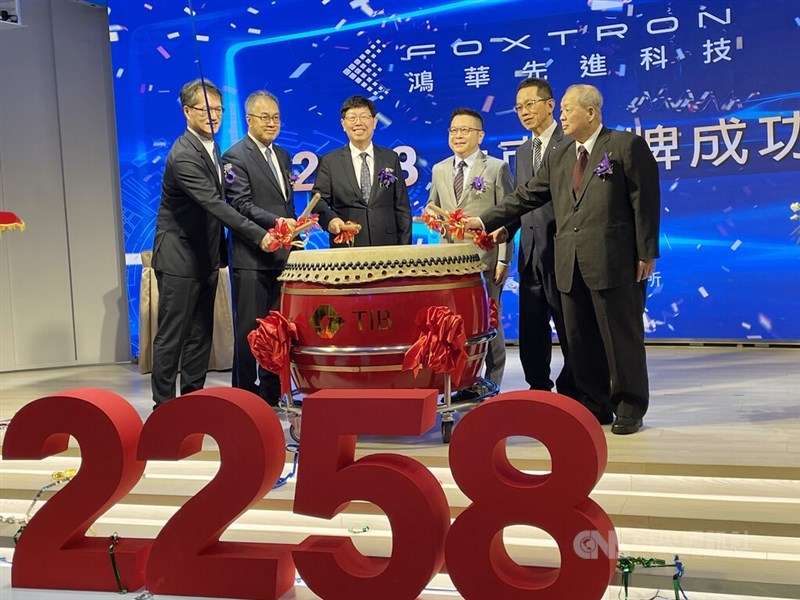 Taipei, Nov. 20 (CNA) Foxtron Vehicle Technologies Co., Ltd., a joint venture between Hon Hai Precision Co. and Yulon Motor Co's Haitec Co, debuted at NT$50 a share Monday on the Taiwan Stock Exchange's (TWSE) Taiwan Innovation Board (TIB).
With its debut, Foxtron became the 1,000th company listed on Taiwan's capital markets and the eighth to be listed on the TIB, according to the TWSE, which set up the board in 2021 to help companies with key and core technologies for enhancing sustainability and innovation raise funding.
Speaking at a ceremony hosted by the Taipei-based TWSE on Monday, Foxtron Chairman Young Liu (劉揚偉) described the firm as the first pure electric vehicle stock to be listed in Taiwan.
Liu said Foxtron was currently the only start-up in Taiwan with the ability to design, develop, and manufacture whole cars, as well as conduct system verification.
Liu said Foxtron had resolved to build whole vehicles, a significantly more difficult proposition than automotive electronics, given Yulon's over three decades of experience in the field.
"Only by strengthening the downstream in an industry can the upstream [of automobile components] also prosper," Liu said.
Liu added that the downstream whole car company was the "bellwether" of the entire automotive industry.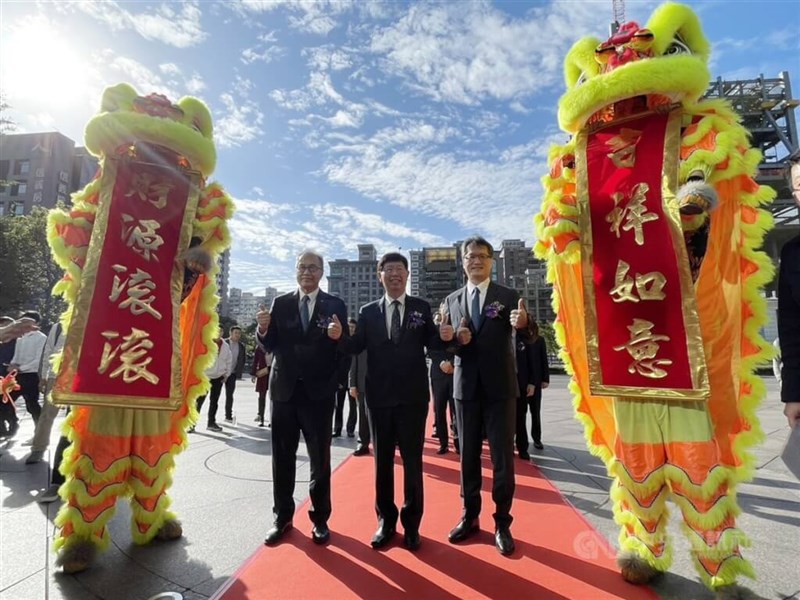 Since it was founded three years ago, Foxtron has developed several vehicle models, including the Model B crossover, the Model C recreational vehicle, the Model E sedan, and the Model T electric bus, Liu said.
According to Liu, Model T and Model C vehicles have already been delivered to some customers under Foxtron's contract design and manufacturing service (CDMS) business model.
Meanwhile, Foxtron CEO Andy Lee (李秉彥) told Monday's event that the Model C, which is being sold in Taiwan under the N7 name by Yulon subsidiary Luxgen, entered mass production this year.
Lee said the model had passed more than a hundred verification tests and that large-scale deliveries of the vehicle were set to begin in January.
Also at Monday's ceremony, TWSE Chairman Sherman Lin (林修銘) said the TIB, which had a total value of NT$56.5 billion (US$1.79 billion) as of the end of October, saw its market capitalization reach NT$150 billion following Foxtron's NT$87 billion debut.
Lin said he met with representatives from Foxtron last year when the firm was still deciding whether to list in the United States or Taiwan.
According to Lin, Liu resolved to list Foxtron on the TIB to support Taiwan's start-up and innovation industry.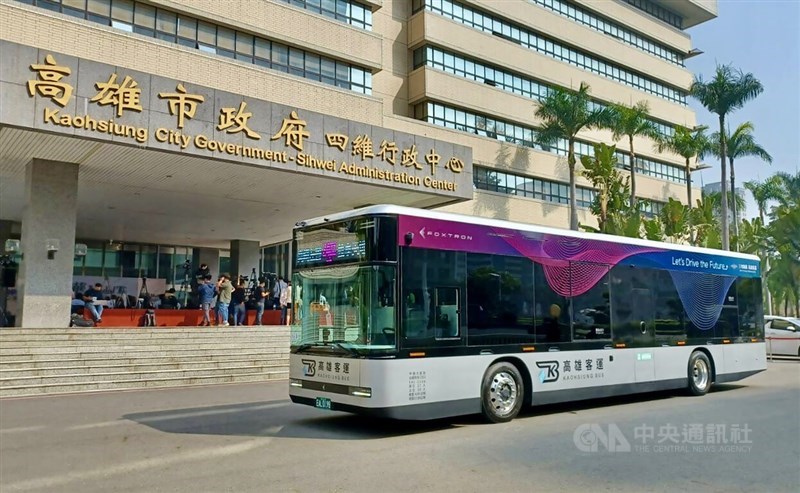 Speaking after Lin, Liu said the U.S. and Taiwan were very different in how they view listed companies. "[Investors] in the U.S. assess a company's prospects in the future, but those in Taiwan focus on earnings per share, which is something built from the past."
"In Taiwan, you rarely see ambitious young people acquire sufficient funding from the capital market. A future-oriented market environment should be strengthened and encouraged," Liu said.