Bruising August erodes Taiwan state-managed labor funds' year-to-date gains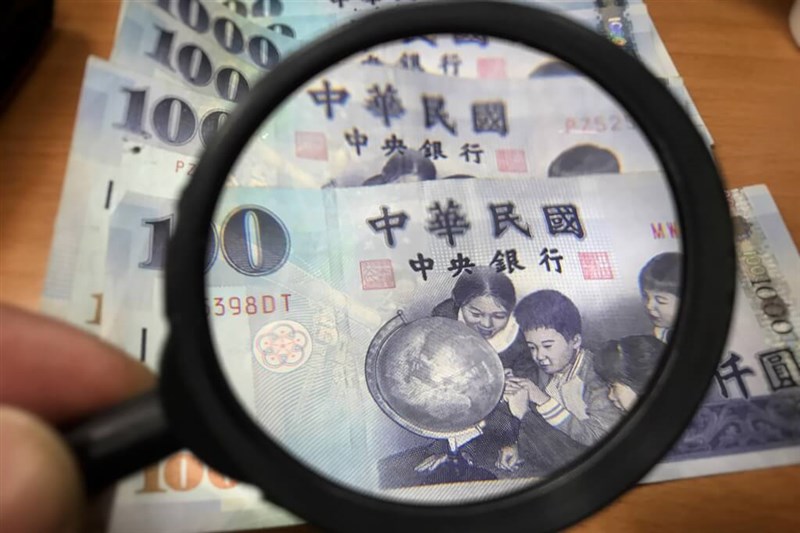 Taipei, Oct. 2 (CNA) Worldwide financial volatility led to a bruising August for labor funds managed by Taiwan's National Bureau of Labor Fund, eroding aggregate year-to-date gains to NT$577.36 billion (US$17.85 billion), according to the Ministry of Labor (MOL).
Data released Monday by the MOL-supervised bureau showed that the aggregate year-to-date gains as of August for the labor funds, such as the Labor Pension Fund, the Labor Retirement Fund, the Labor Insurance Fund, the Employment Insurance Fund and the Arrears Wage Payment Fund, declined by NT$48.06 billion (US$1.49 billion) compared with July, when the total stood at NT$625.42 billion.
Market analysts said the global financial markets, including equities and bonds, were hit by a slower-than-expected recovery in China, as well as a move by Fitch Ratings to cut credit ratings in the United States and corrections of tech stocks related to artificial intelligence development worldwide.
The MSCI World Index fell 2.79 percent in August, while the MSCI Emerging Markets Index also lost 5.50 percent. At home, the Taiex, the Taiwan Stock Exchange's benchmark weighted index, moved lower by 2.98 percent in August.
The combined size of these funds' assets totaled NT$6.006 trillion, with a return rate from January to August of 10.44 percent, according to the bureau.
As of the end of August, the new Labor Pension Fund, launched in 2015, held the highest asset value at NT$3.92 trillion, the bureau said, adding that the rate of return on the Labor Pension Fund hit 10.34 percent in the eight-month period.
The Labor Retirement Fund, which has been in place since 1984, had about NT$1.007 trillion in assets as of the end of August, with a rate of return of 11.84 percent in the first eight months of this year, the bureau said.
Over the longer term, the return rate of these labor funds averaged 5.14 percent from January 2013 to August 2023, the bureau said.
Although many countries have encountered an economic slowdown, the bureau said they had still enacted measures to tighten their monetary policies to take on inflationary pressure. At the same time, a spike in international crude oil prices pushed consumer prices and created downsize risks to the global economy.
While these unfavorable factors will lead to further volatility in the financial markets, the bureau said it will continue to diversify its investment portfolios to reduce market risks and push up returns of the labor funds it managed.
According to the bureau, relevant individuals will receive gains from bureau-managed funds annually.